ATEX
When working in explosion hazardous environments, safety must be the foremost consideration for anyone. Most pneumatic powered equipment might be regarded intrinsically safe but are very often unsafe to use. Besides an increased explosion hazard, working with non ATEX tools also pose a high (financial) liability.
RAD's ATEX approved pneumatic torque wrenches offer maximum safety during bolting jobs in explosion hazardous environments. Wrench sizes up to 15.000 Nm are available including the usual accessories (reaction arms, lifting handles, sockets etc.).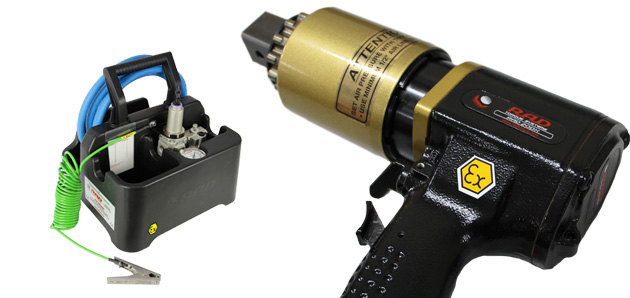 The RAD pneumatic torque wrenches have been independently tested and approved by Bureau Veritas. Their recommendations and RAD's subsequent tool modifications have resulted in the below classification which means our tools can be officially used in zones 1, 2, 21 and 22. Download the official LCIE acknowledgement of file deposit.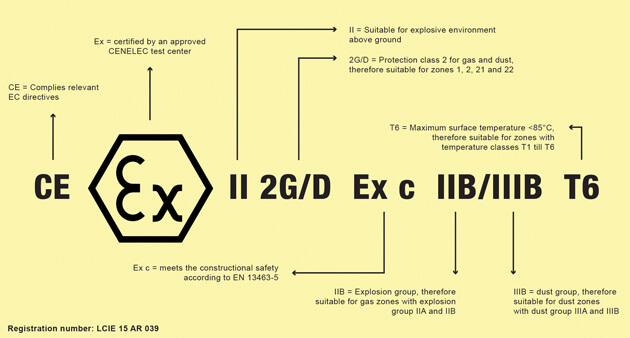 The above classification makes the tool suitable for most applications in Oil & Gas and Petrochemical industries.