Marine diesel, building, repair and overhaul
When building, repairing or overhauling marine diesel engines bolts have to be torqued with high accuracy. Radial offers various RAD electric and battery-powered torque wrenches that have been very popular in this industry for years.
Both the very easy to use cordless B-RAD series (torque range from 35 Nm to 7.000 Nm) and the 230V series MV-RAD (65 Nm to 11,000 Nm) and E-RAD (135 Nm to 16,500 Nm) are used in this industry by many satisfied users.
Find out more about our torque wrenches for marine diesels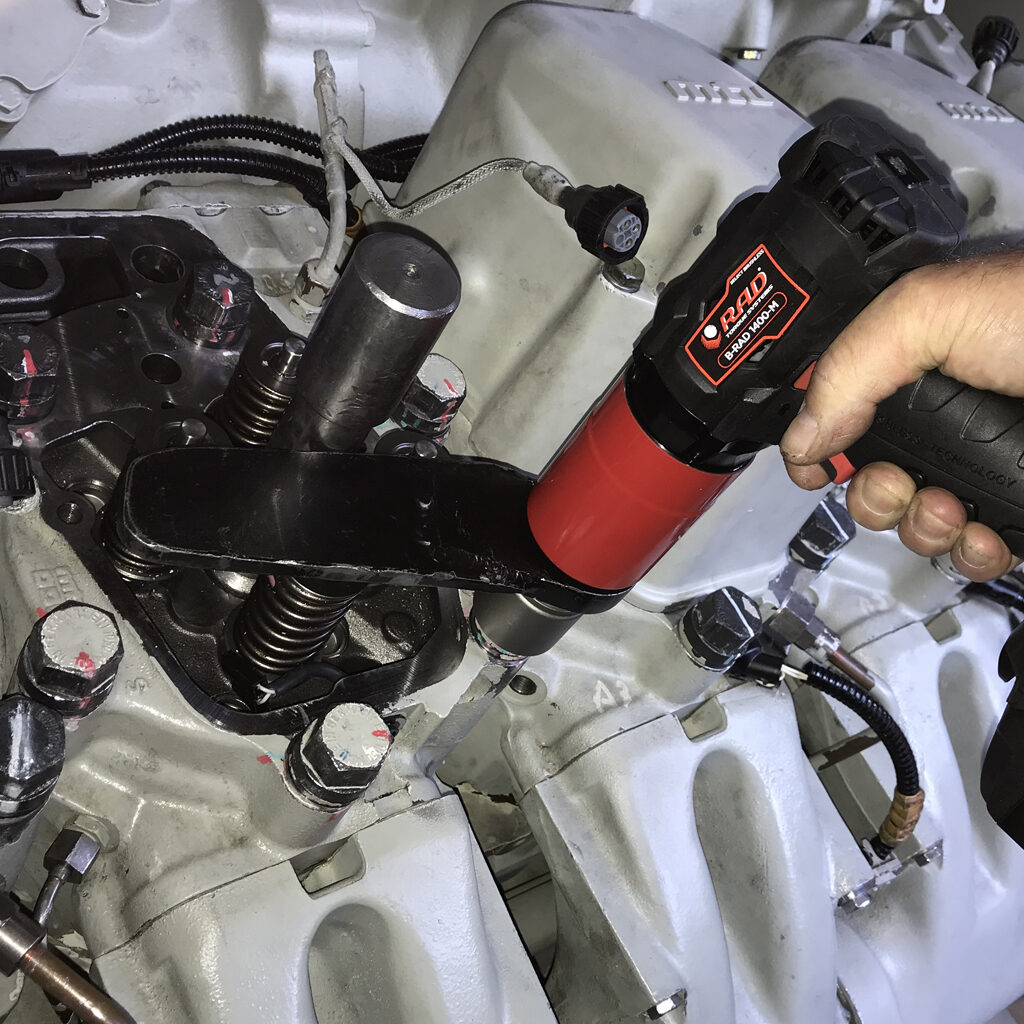 Cylinder head bolts, torque and angle
The B-RAD cordless torque wrench is the ideal tool for loosening and tightening head bolts. Countless diesel overhaul companies have been working with this for years with great satisfaction.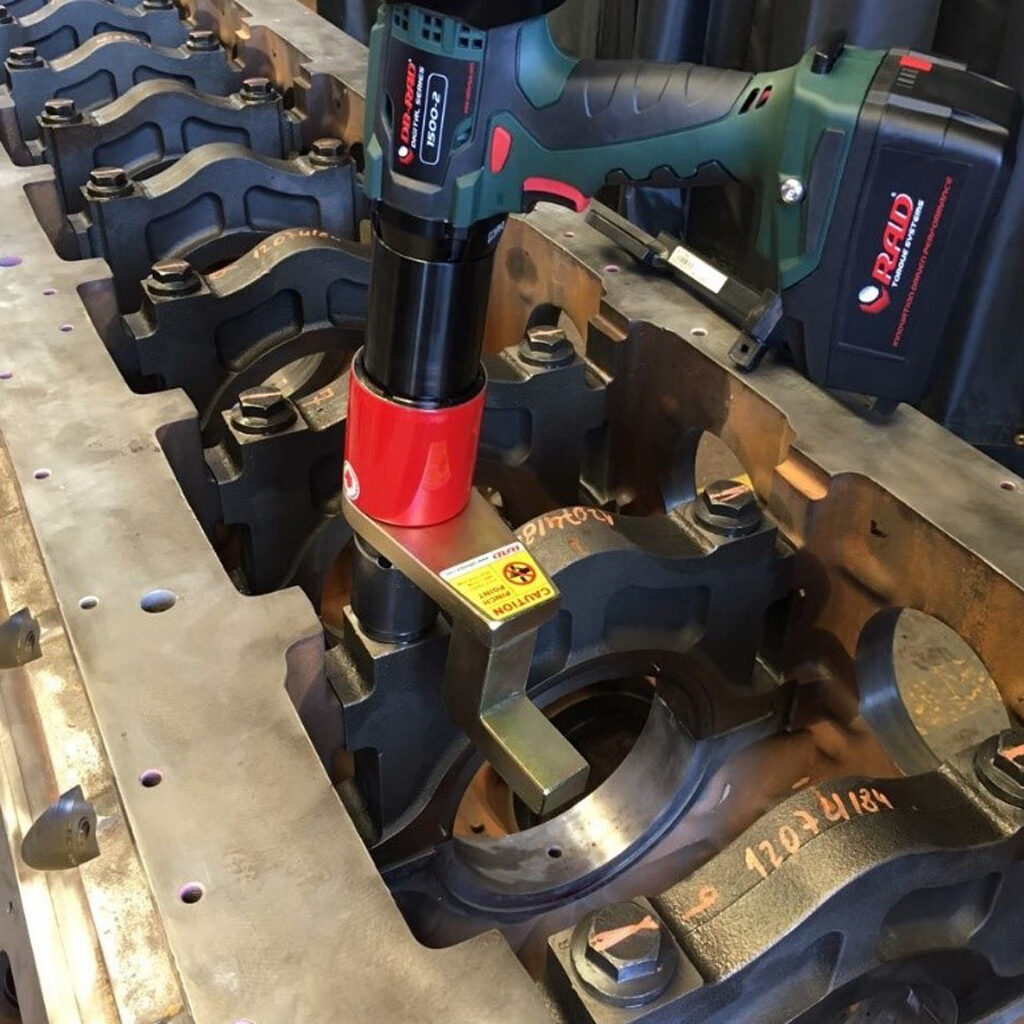 Diesel Overhaul, accurate tightening torques of great importance
Effortlessly loosening and fastening bolts in marine diesel engines becomes an easy job thanks to B-RAD battery torque wrenches. Accurate torque (and angle) can be applied with 1 finger on the trigger, just as easily as previously tightened bolts can be loosened.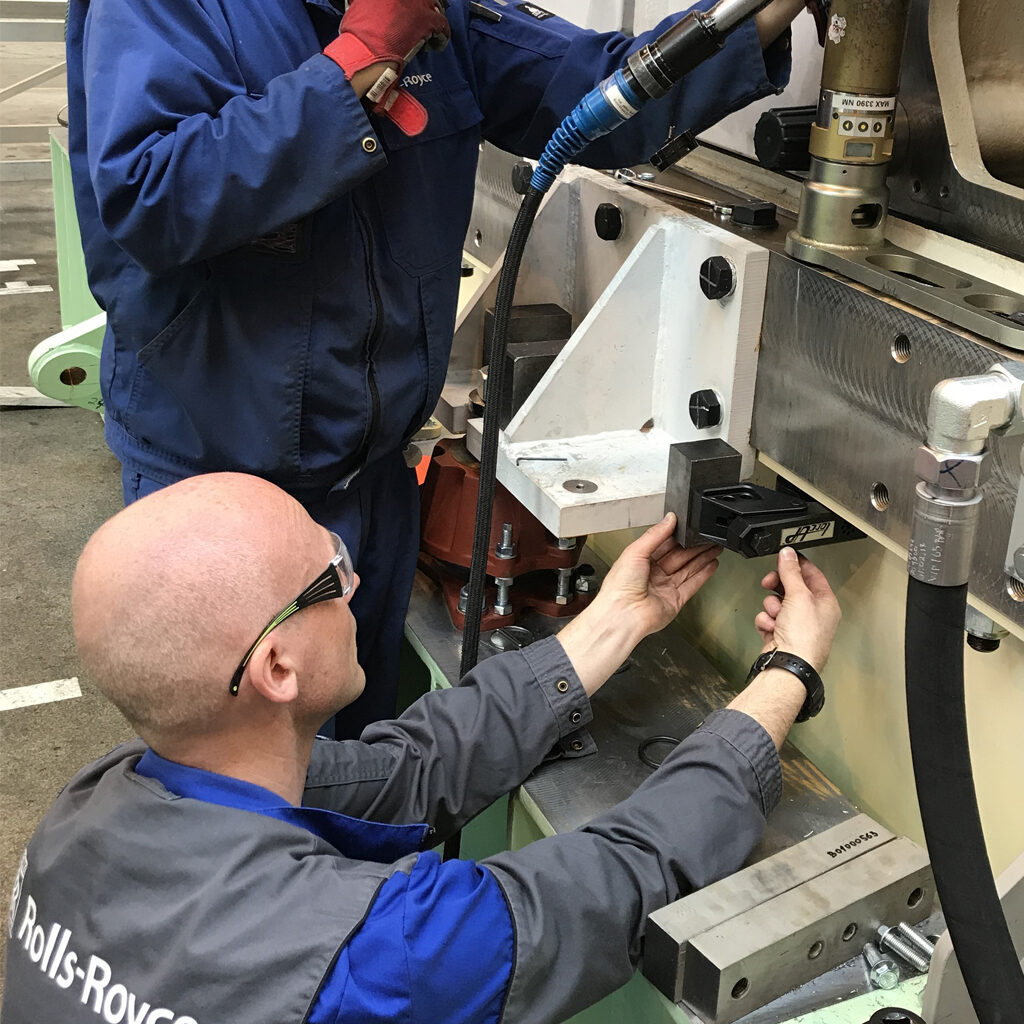 RAD torque wrenches, the worldwide choice for marine diesel engine building
RAD torque wrenches are used internationally for the construction of new marine diesel engines. A range of solutions is on offer: electric torque wrenches with a straight or a 90 degrees multiplier gearbox, transducer controlled tools, simple or advanced battery operated torque wrenches, tools operating at low torques or tools operating at more than 10.000 Nm, you name it. All RAD tools offer great ease of use, high speed and high accuracy.
B-RAD battery torque wrenches
Equipped with the latest techniques in the field of cordless tools, this series offers the freedom of cordless work without restrictions. Thanks to the robustness of RAD products, these torque wrenches are also suitable for loosening (very) stuck bolts. Whether you choose the B-RAD SELECT, MB-RAD or B-RAD-S, with two batteries and a charger there is always enough power.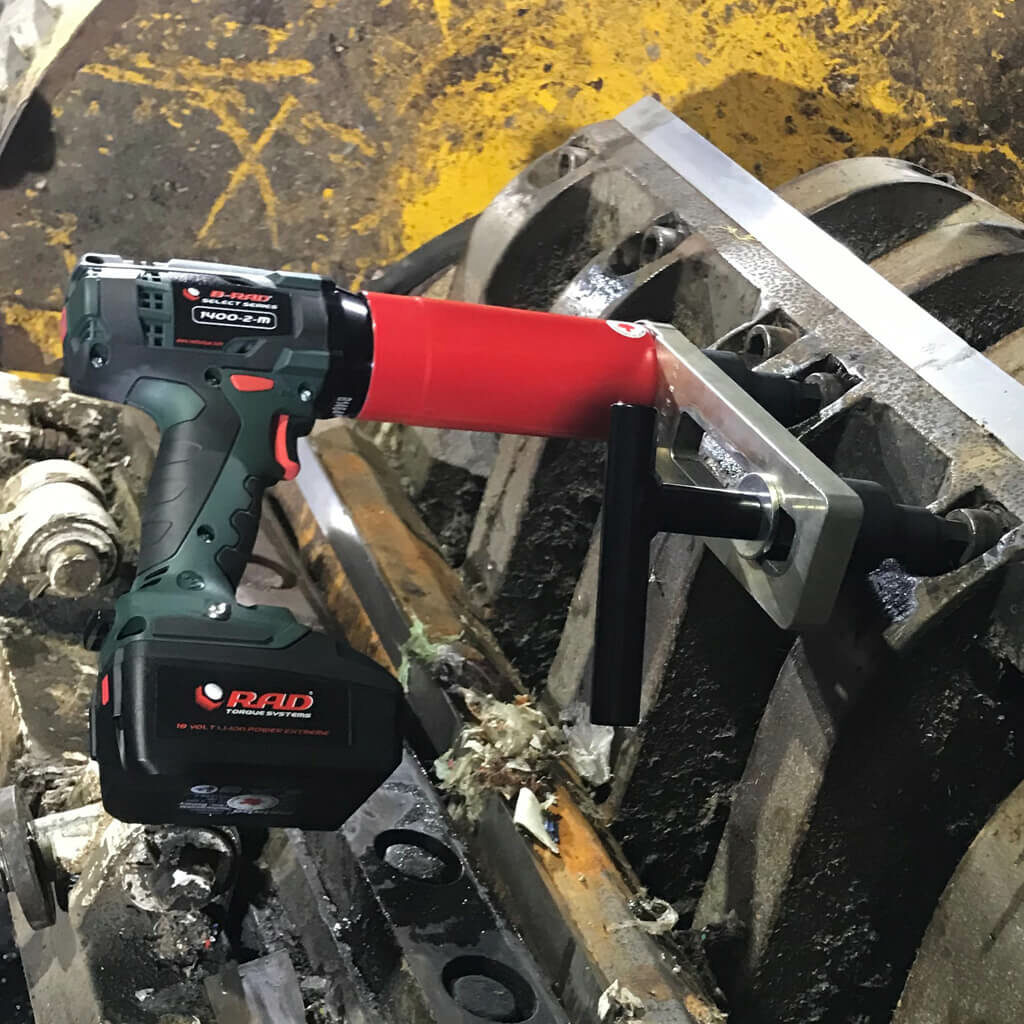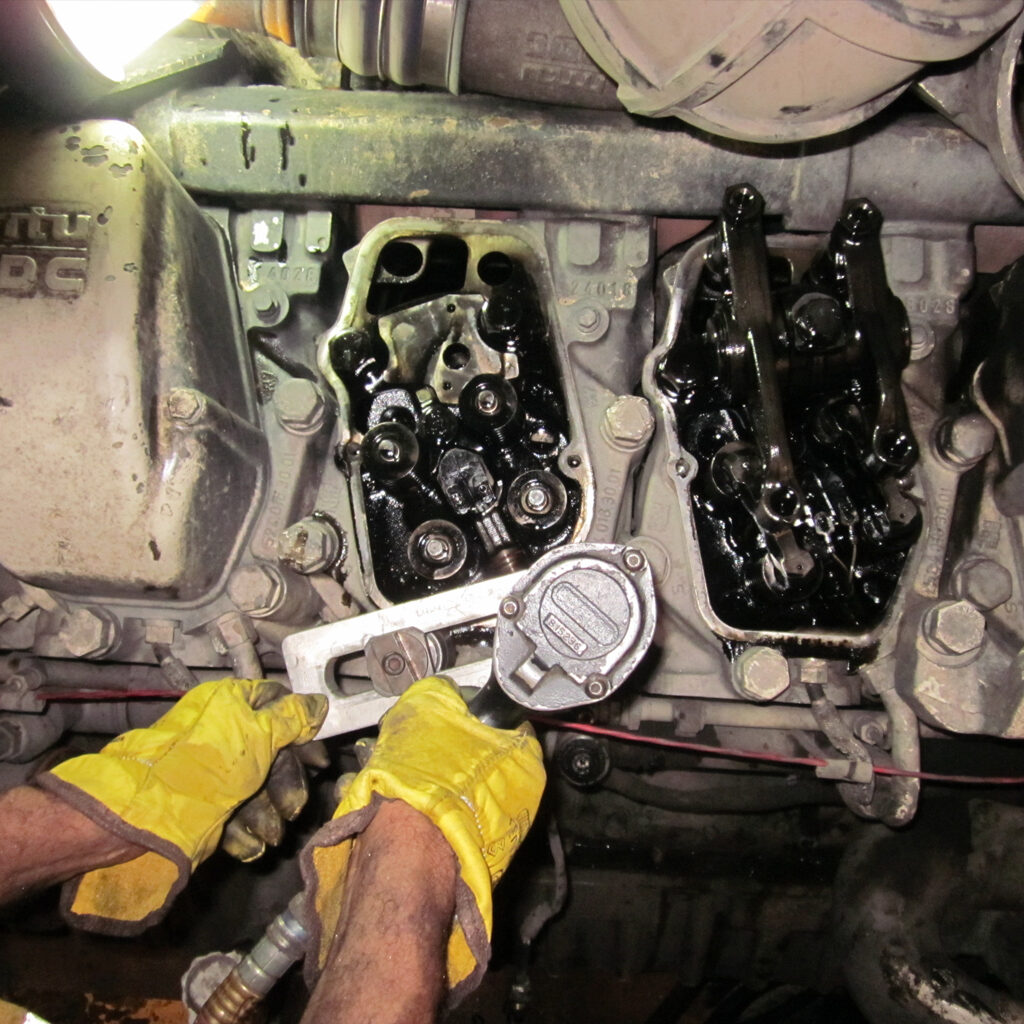 RAD pneumatic torque wrenches
30 years of experience with the planetary drive concept has led to the development of RAD's latest generation of torque wrenches. Designed for tough conditions and for a wide variety of applications, these very compact and powerful RAD torque wrenches offer the best performance-to-weight ratio, high reliability and accuracy and a torque range of up to 15,000 Nm.
The optimal choice for the demanding customer. Data logging and angle are standard features. Very accurate and powerful torque wrench.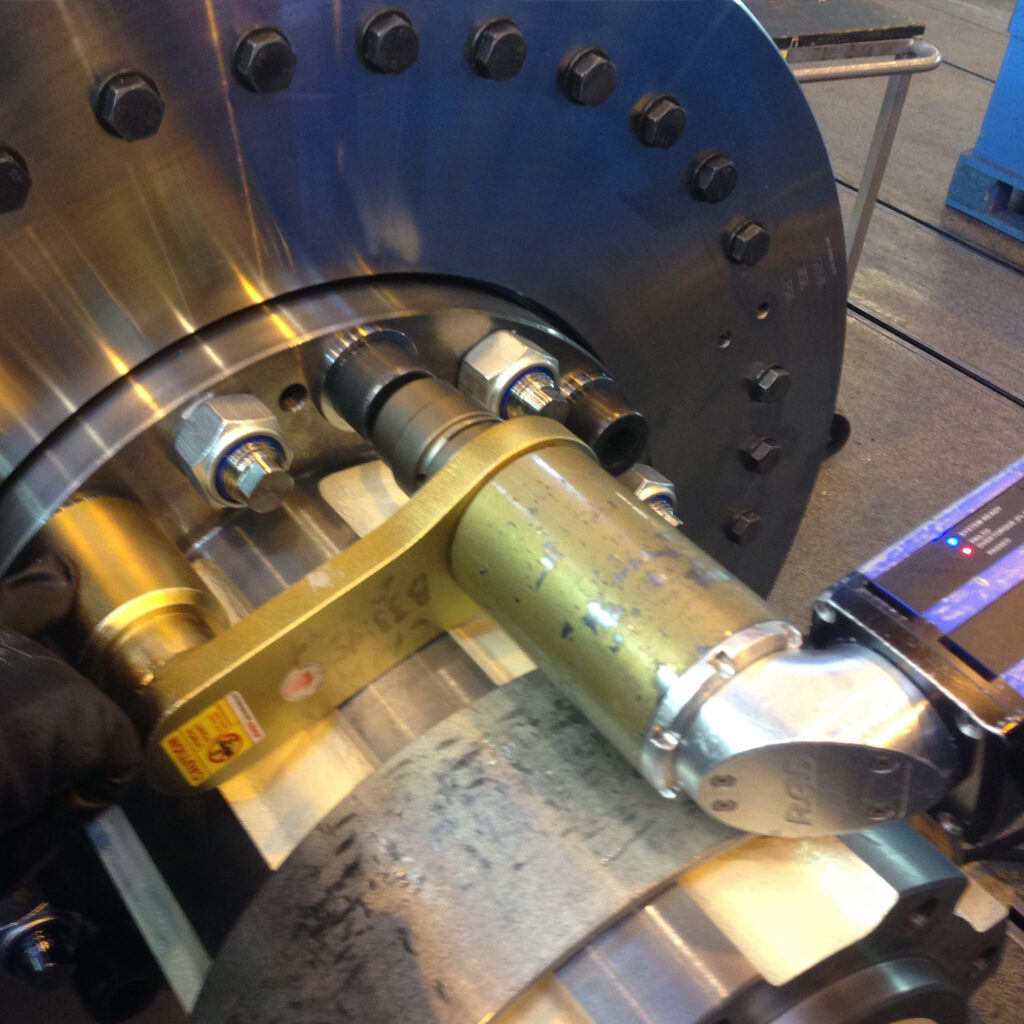 Optional: 8.0 Ah battery for high performance. The combination of new high-performance battery cells and completely newly developed electronic components in the pack ensure that maximum power remains available for a longer time. So you can now tighten even more bolts compared to the already impressively performing 5.2 Ah batteries.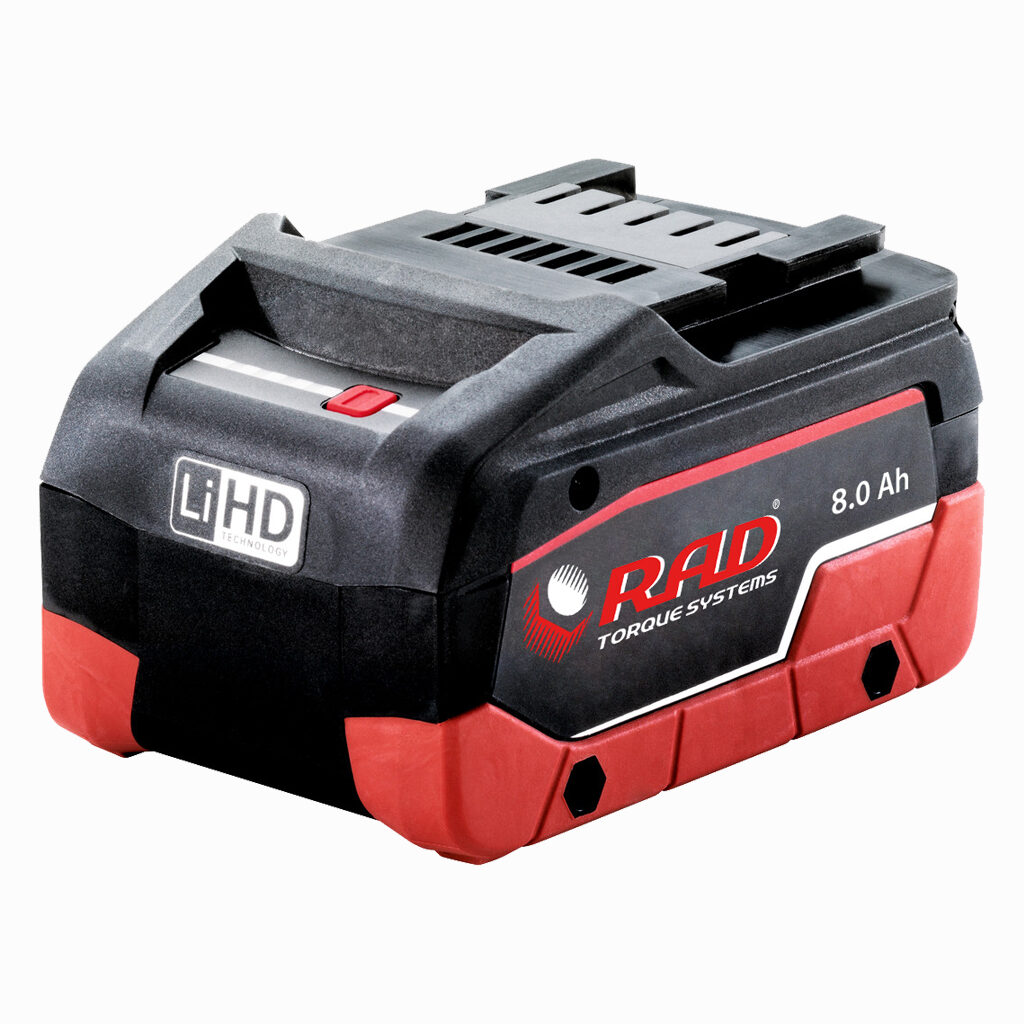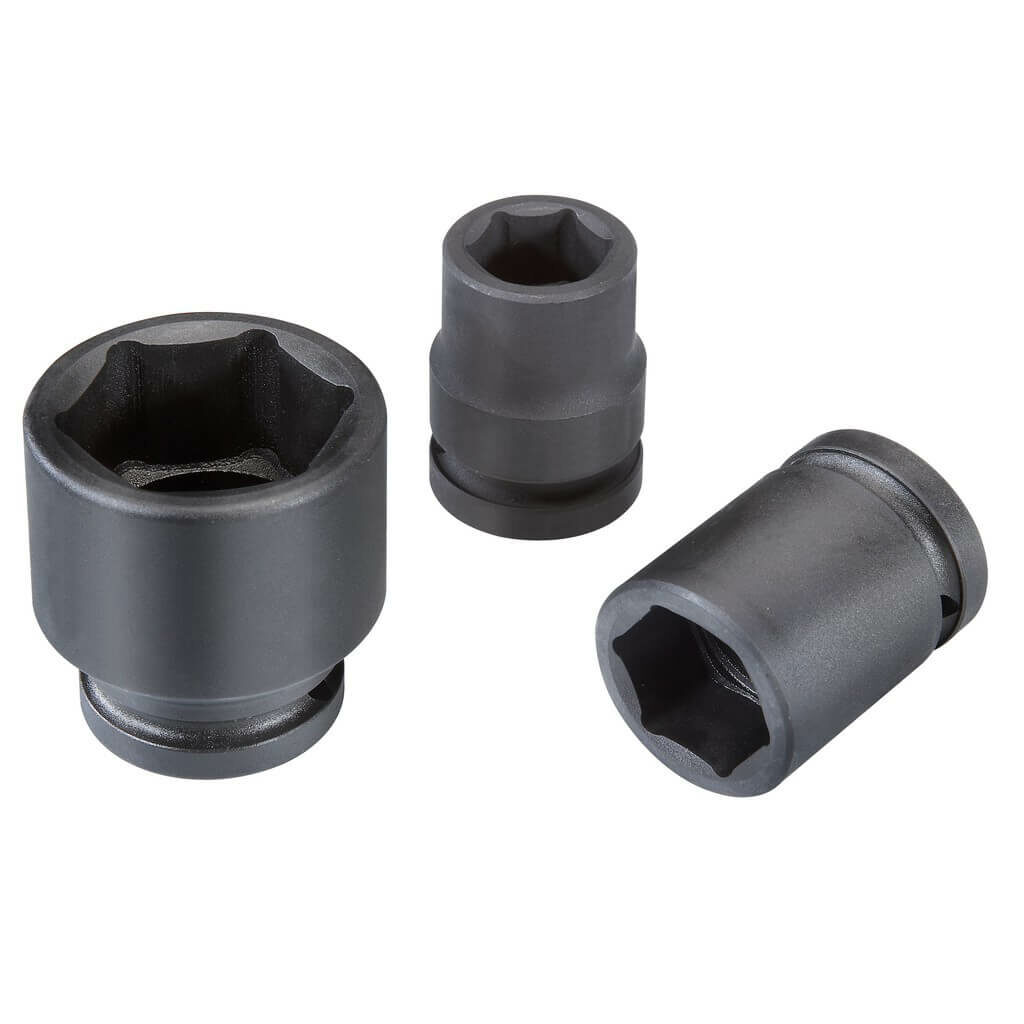 Radial carries a large stock of impact sockets. From small to large sizes, standard height or deep sockets, Allen, 4, 6, 8 or 12-point, everything is available from stock or on request.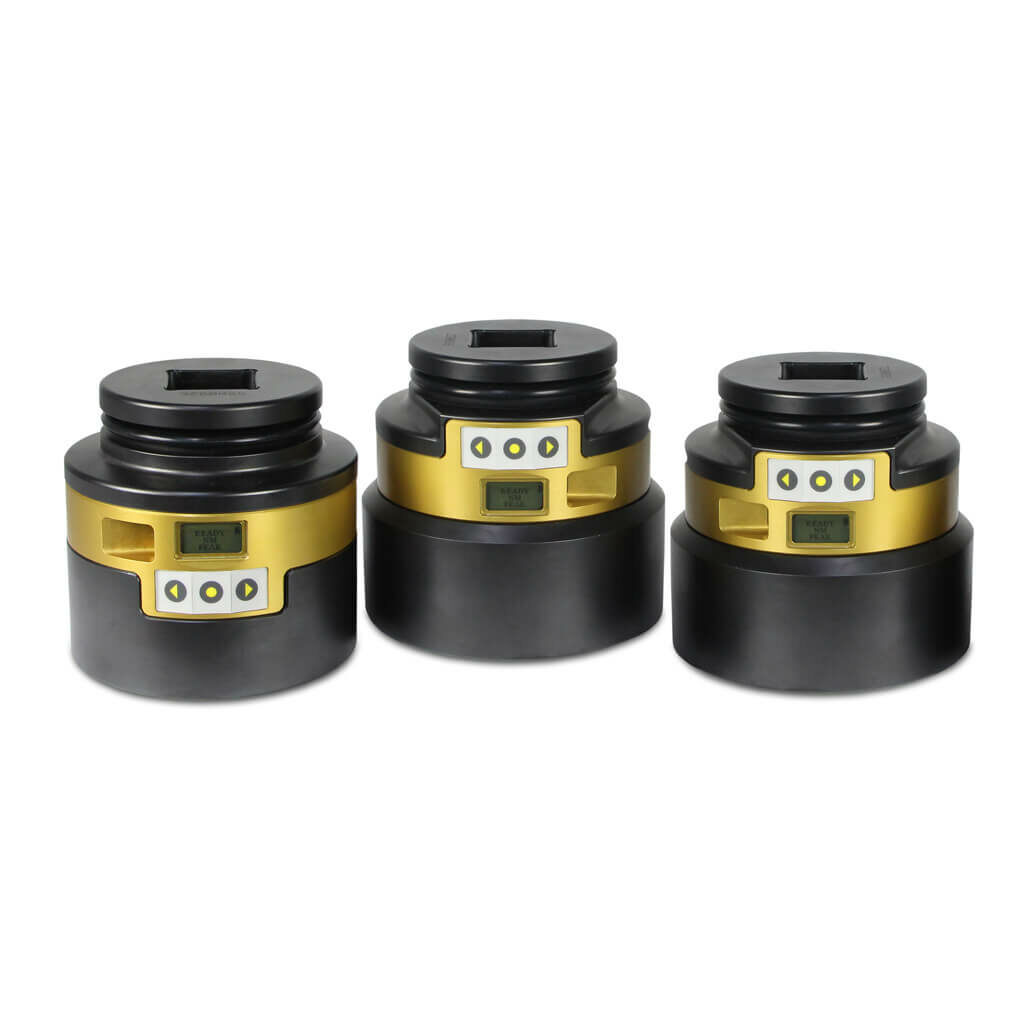 The RAD Smart Socket™ Series, patented impact sockets from 27 mm – 110 mm that are able to measure the actual torque applied to the bolted joint with a maximum deviation of 1%. The Smart Socket™ measures the actual torque on the bolt to within 1% and is no larger than a standard power socket.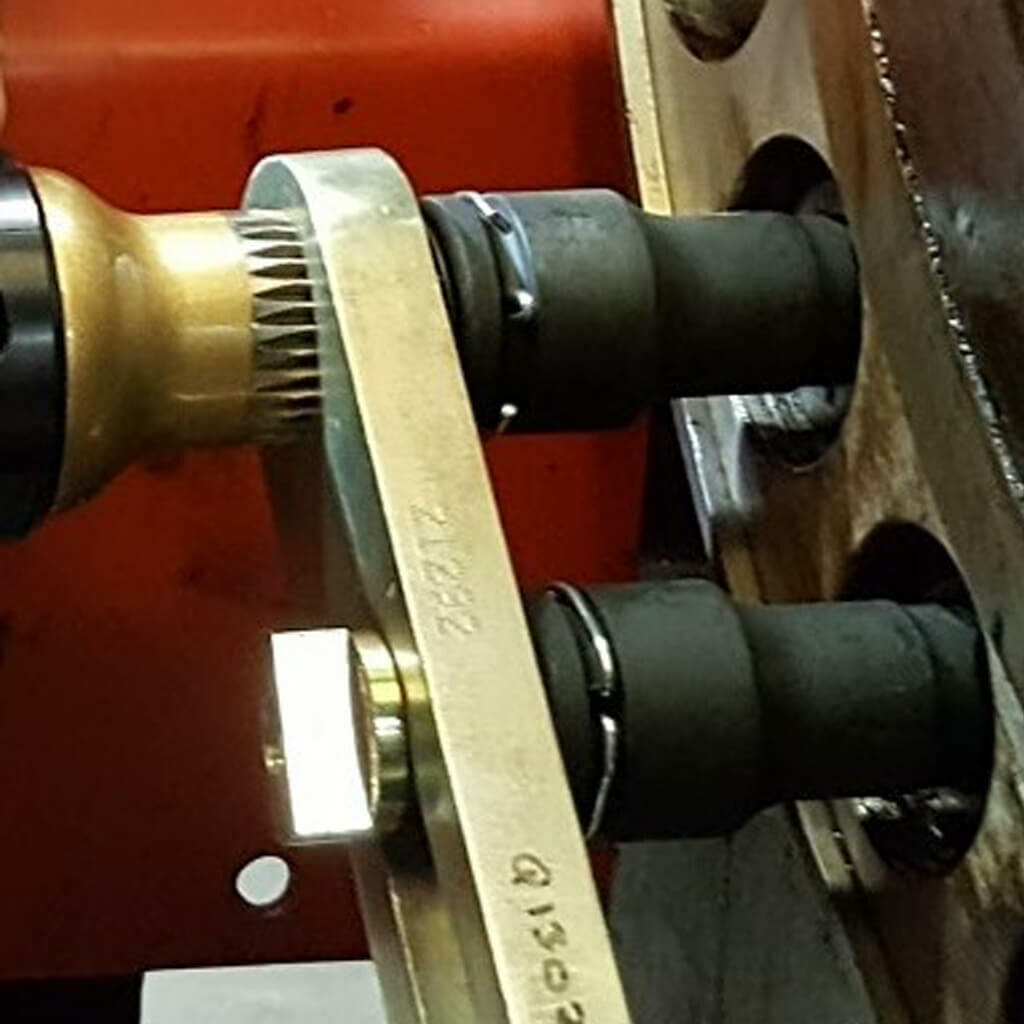 Each RAD torque wrench is supplied with a suitable standard torque arm. Radial supplies special reaction arms for various applications. Some examples are high socket reaction arms, extended reaction arms or sliding reaction arms. Allen bolts are often used in diesel overhauls. Sliding reaction arms are an ideal solution for this work. Here, one allen bolt can be used to tighten or loosen the bolt, while the second allen bolt is used as a support point in an adjacent bolt.
The RAD Tool Selector helps you find the right torque wrench in three simple steps.
Not found what you were looking for? Contact Radial Torque Tools B.V. and we will be happy to assist you.