RAD torque wrenches are the go-to tools in the demanding wind industry. Accuracy, speed and ergonomics are experienced daily by our customers in the most diverse applications.
See all our tools for wind energy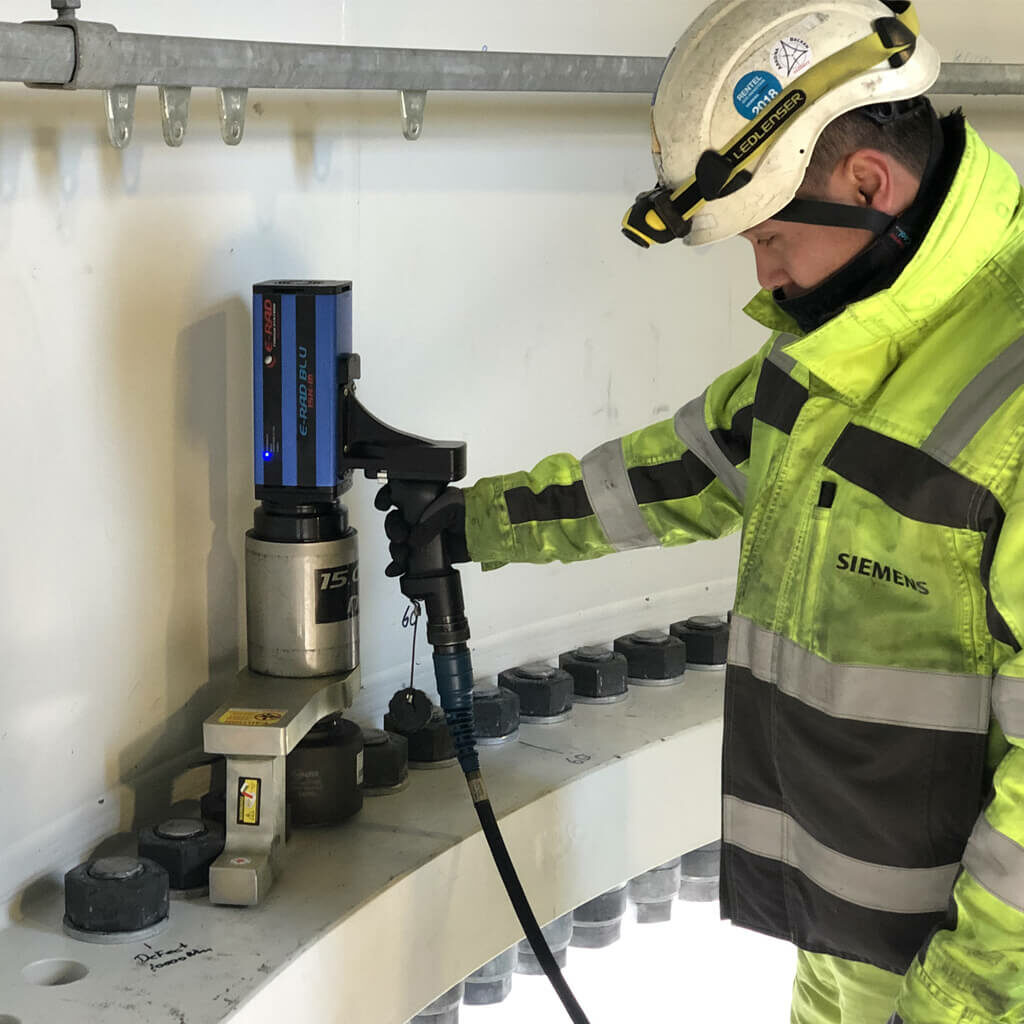 Whether it is hot or cold, you can always rely on our tools to accurately torque the bolts in tower flanges. We are happy to advise you which type offers you the most time savings compared to traditional methods.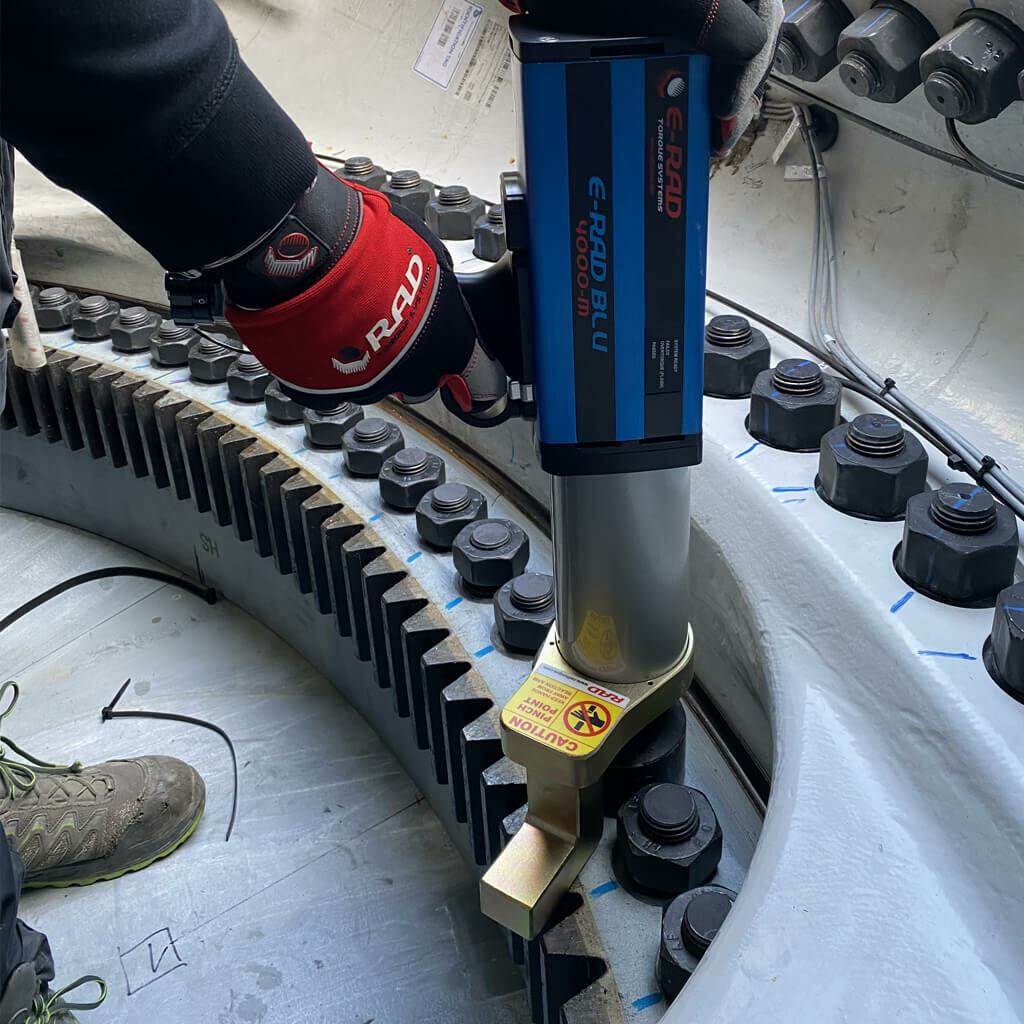 Torquing bolts in slewing bearings
Are you torquing more than 100 bolts in a tight space in the shortest possible time, and do you want to receive a clear report in PDF format? Here too we offer several solutions regarding data logging and bolting process guidance.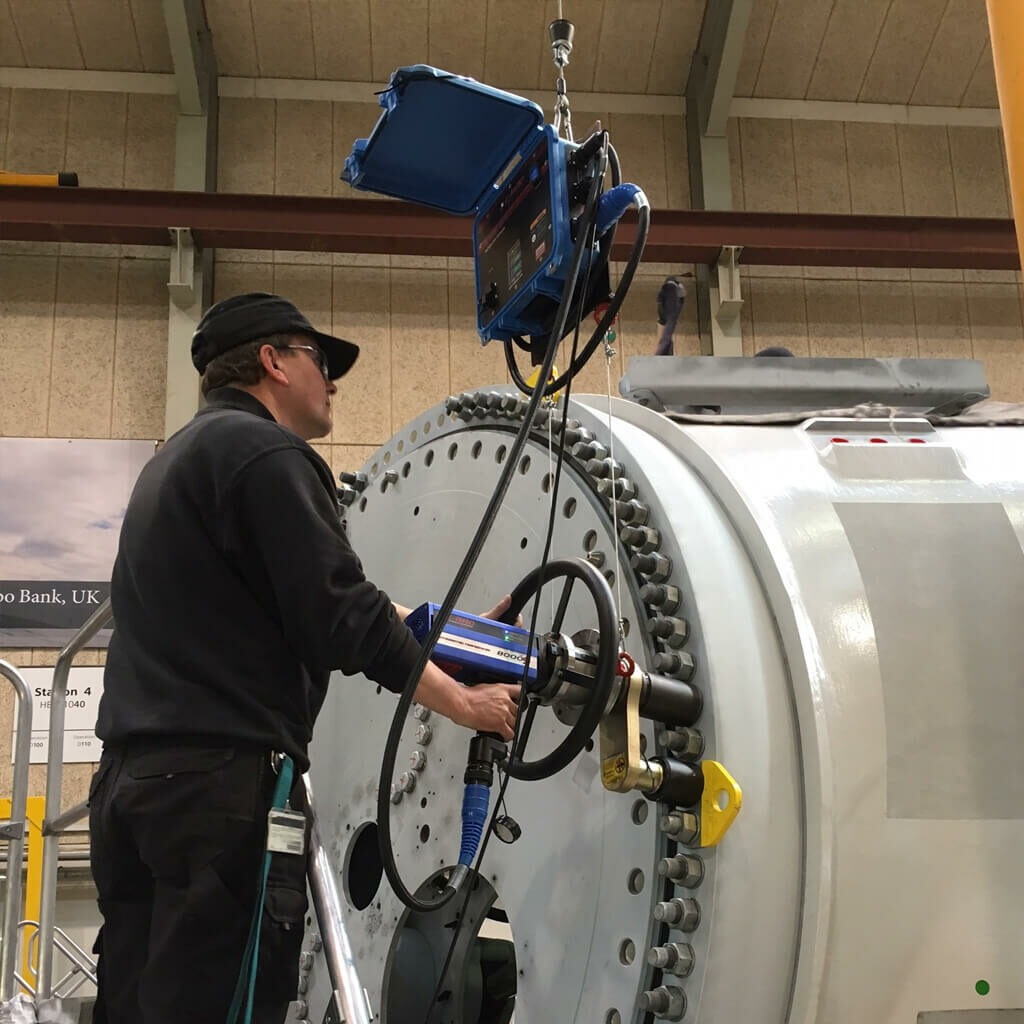 The hub is the important link between the huge blades and the nacelle. The critical bolt connections in the hub can be secured with the E-RAD using the torque and angle method.
A project engineer on the Gemini offshore wind farm project explains:
"The RAD Torque Systems E-RAD BLU came out on top in the bolt preload test. The electric drive ensures a continuous rotation of the bolt, while with a hydraulic wrench the bolt rotates approximately 24 degrees per cycle. That saves a lot of valuable offshore time. In addition, Radial provided us with a number of accessories that make our work ergonomically easier".
The most acclaimed and used electric torque wrench by wind turbine installation companies worldwide. Due to its robust design, forced cooling and high speed, this all-rounder is perfect for installing most wind turbine components. Much faster than conventional hydraulic wrenches, especially in combination with a flange trolley, large amounts of bolted connections can be tightened without overheating or fatigue. The significant time savings result in a significant reduction in crane costs during a project.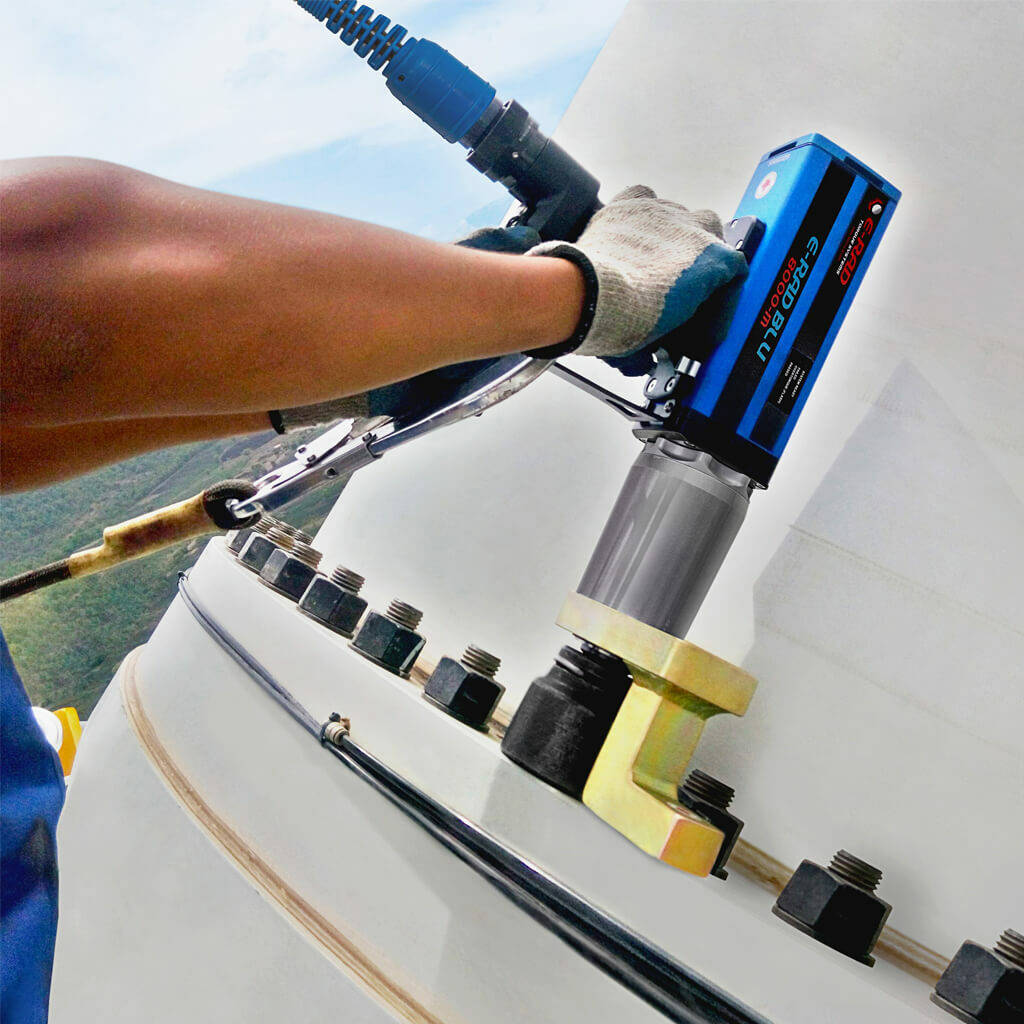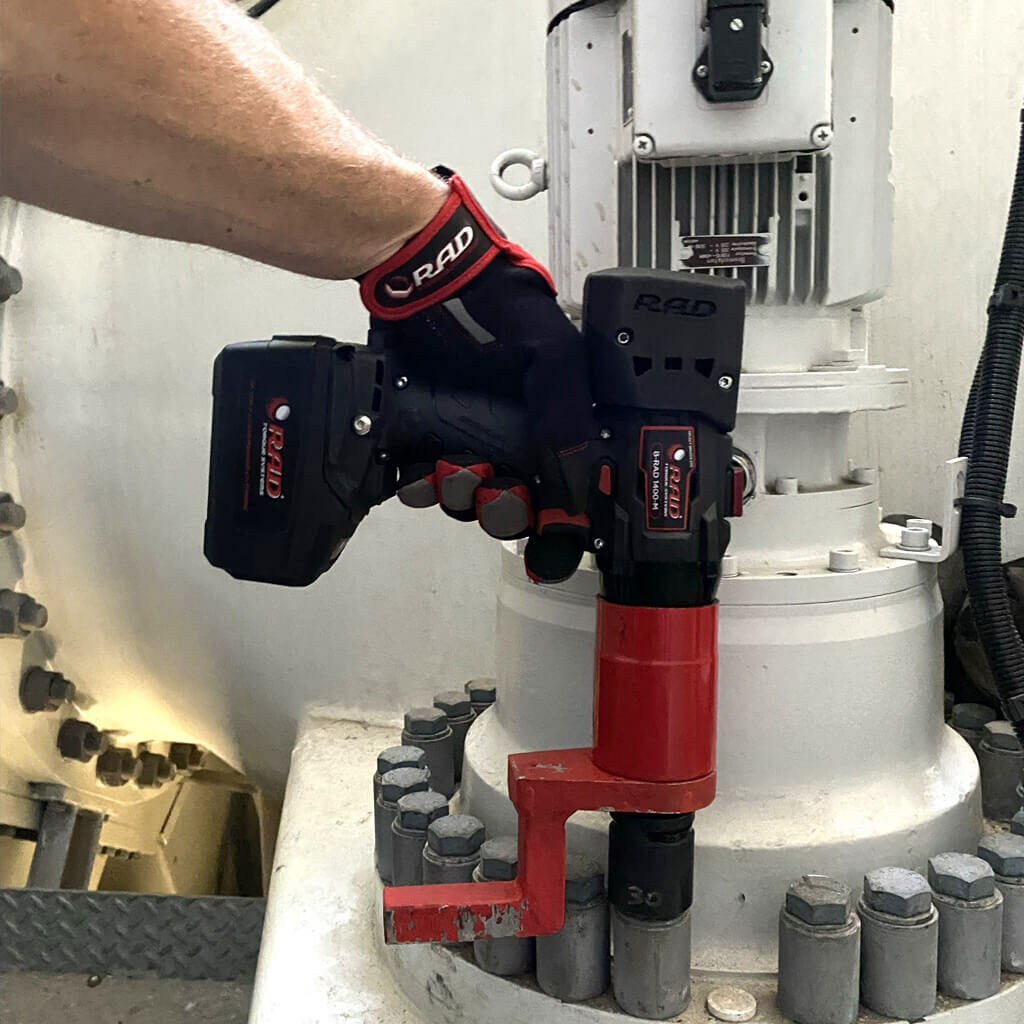 Equipped with the latest techniques in the field of cordless tools, this series offers the freedom of cordless work without restrictions. Whether you choose the B-RAD SELECT, MB-RAD or B-RAD-S, with two batteries and a charger there is always enough power.
MV-RAD electric torque wrenches are built for the installation or removal of heavy duty fasteners. Where accuracy, power, and high safety standards are required, up to torques of 11.000 Nm.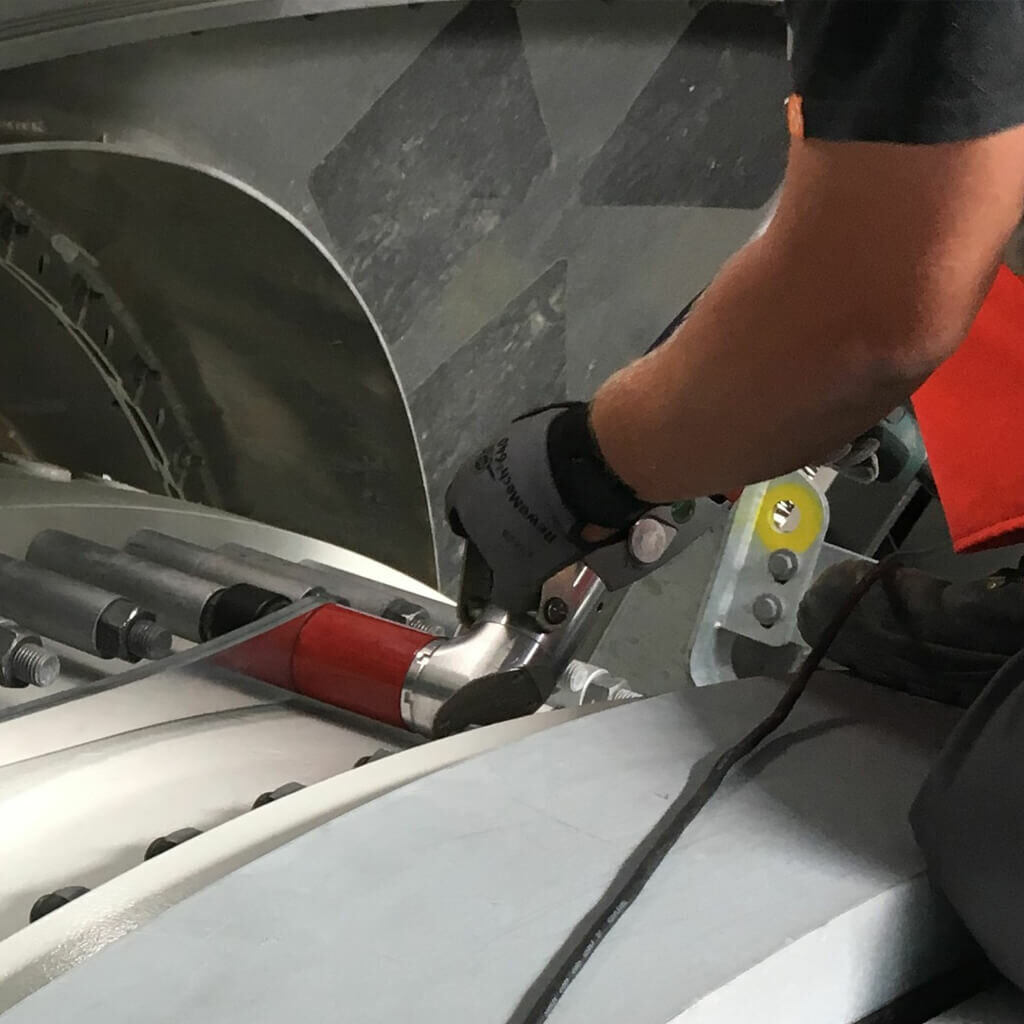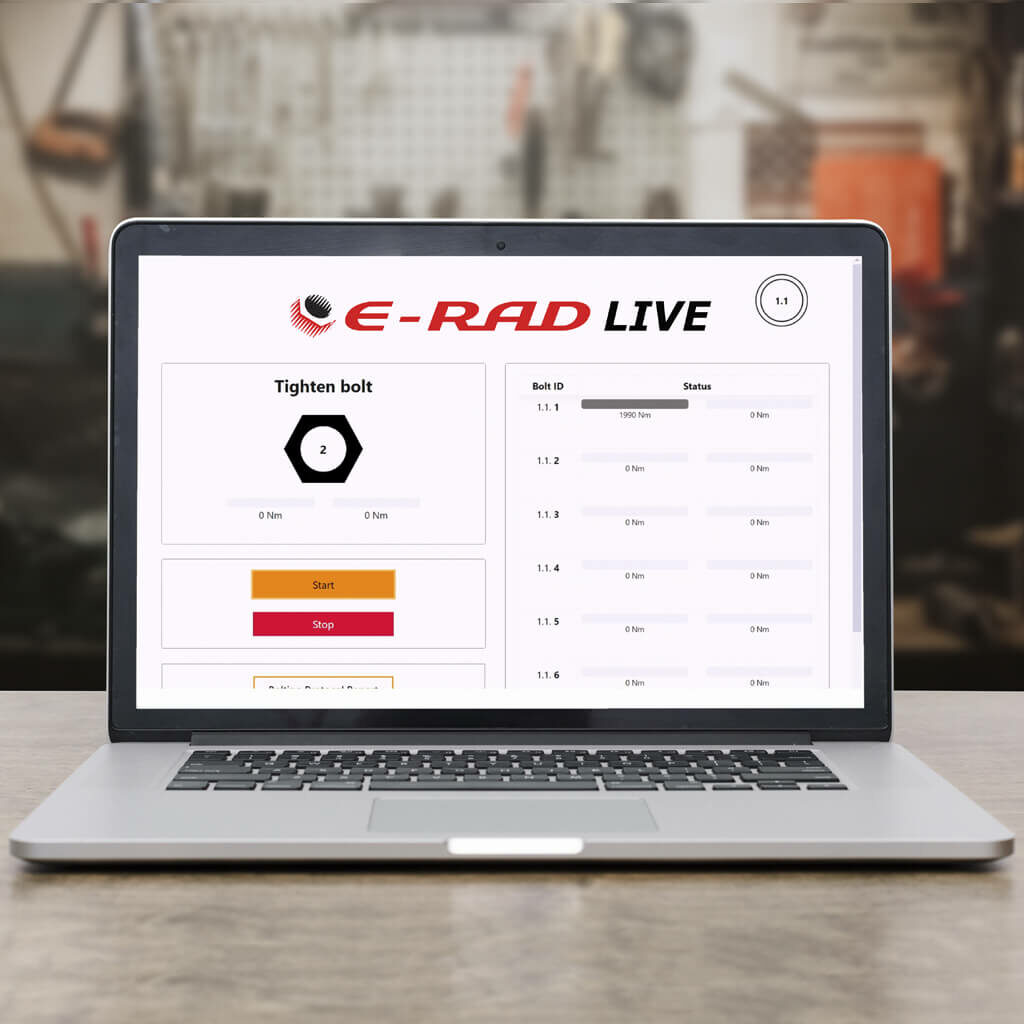 E-RAD LIVE transforms the E-RAD into a visual guidance system for process-based torquing of bolts and expands the wrench with a real-time online data logger. Since the LIVE module is integrated into the E-RAD BLU control box, no additional cables or other peripherals are required.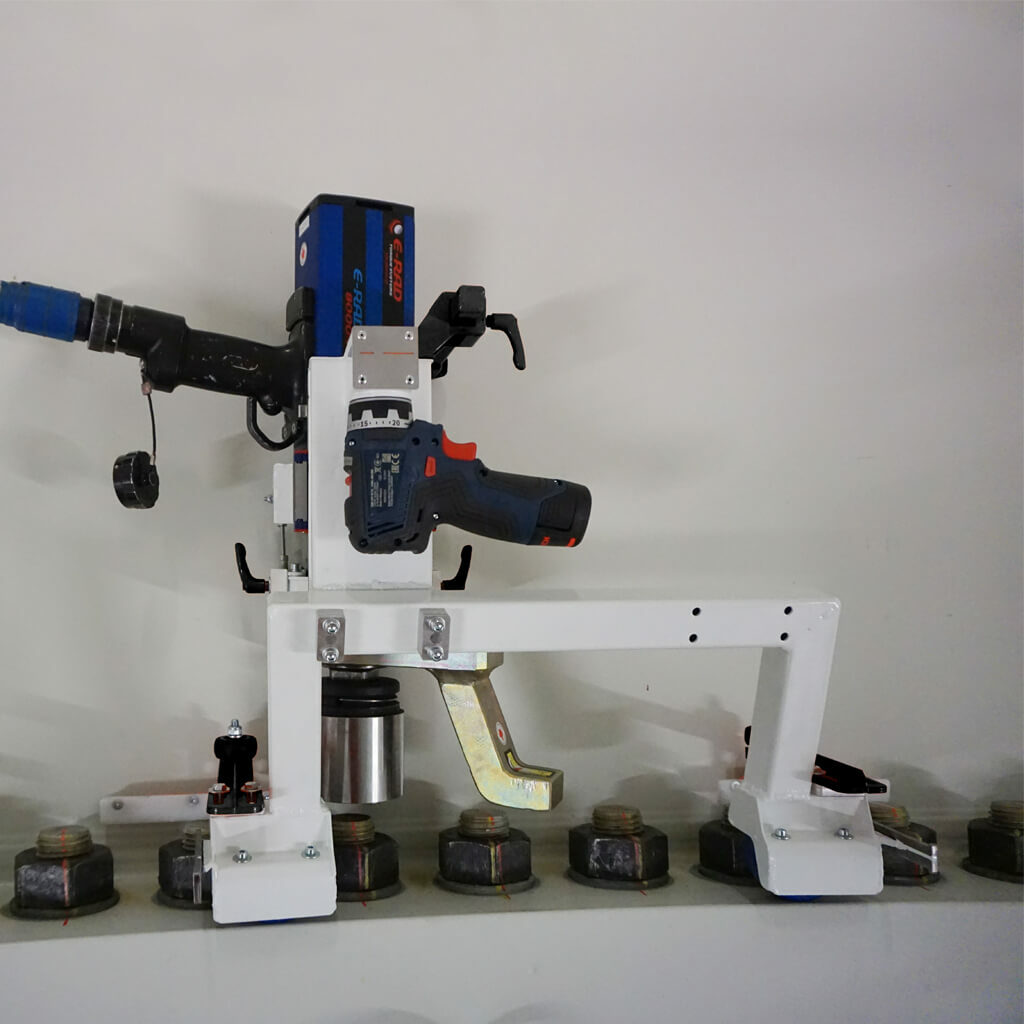 Torque Tool Flange Roller
Torquing a whole flange connection is a tough job. The Torque Tool Flange Roller holds the weight of the E-RAD and moves it up and down with a spindle. Industrial quality wheels also make horizontal movement easy.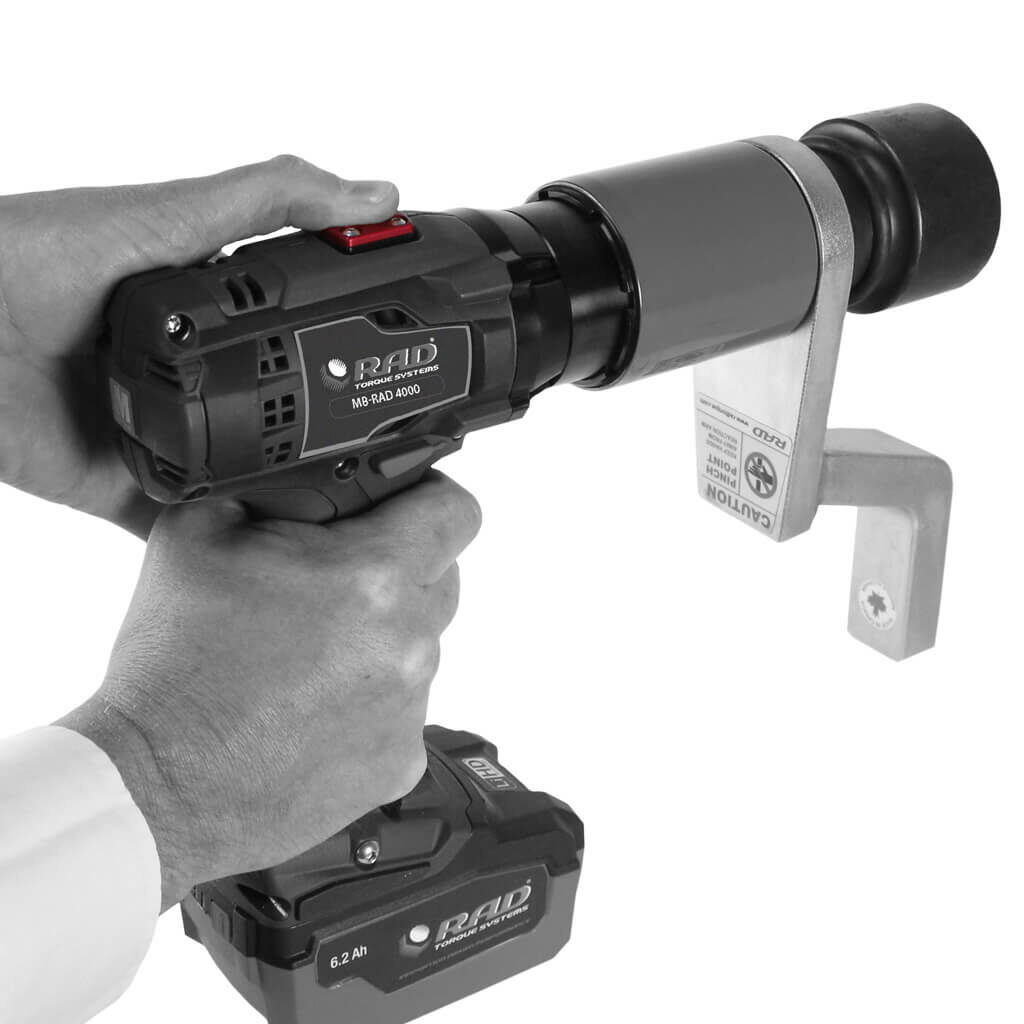 Ergonomics and safety are very important when working with torque wrenches. In this context, a number of ergonomic and safety-enhancing products have been developed.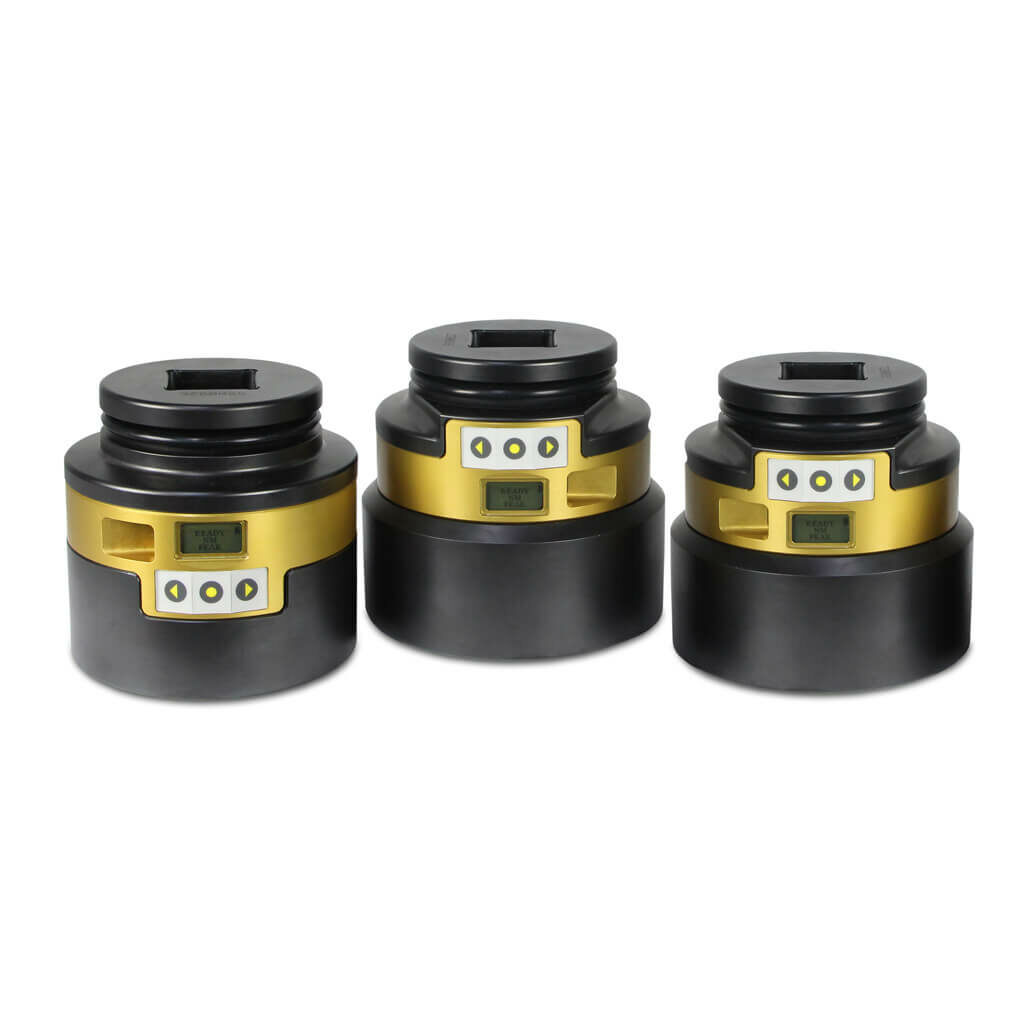 The Smart Socket™ is ideal for inspecting bolted connections for quality purposes. Thanks to its innovative design, the Smart Socket™ is no bigger than an impact power socket. By innovative design, the Smart Socket™ is no larger than a standard socket.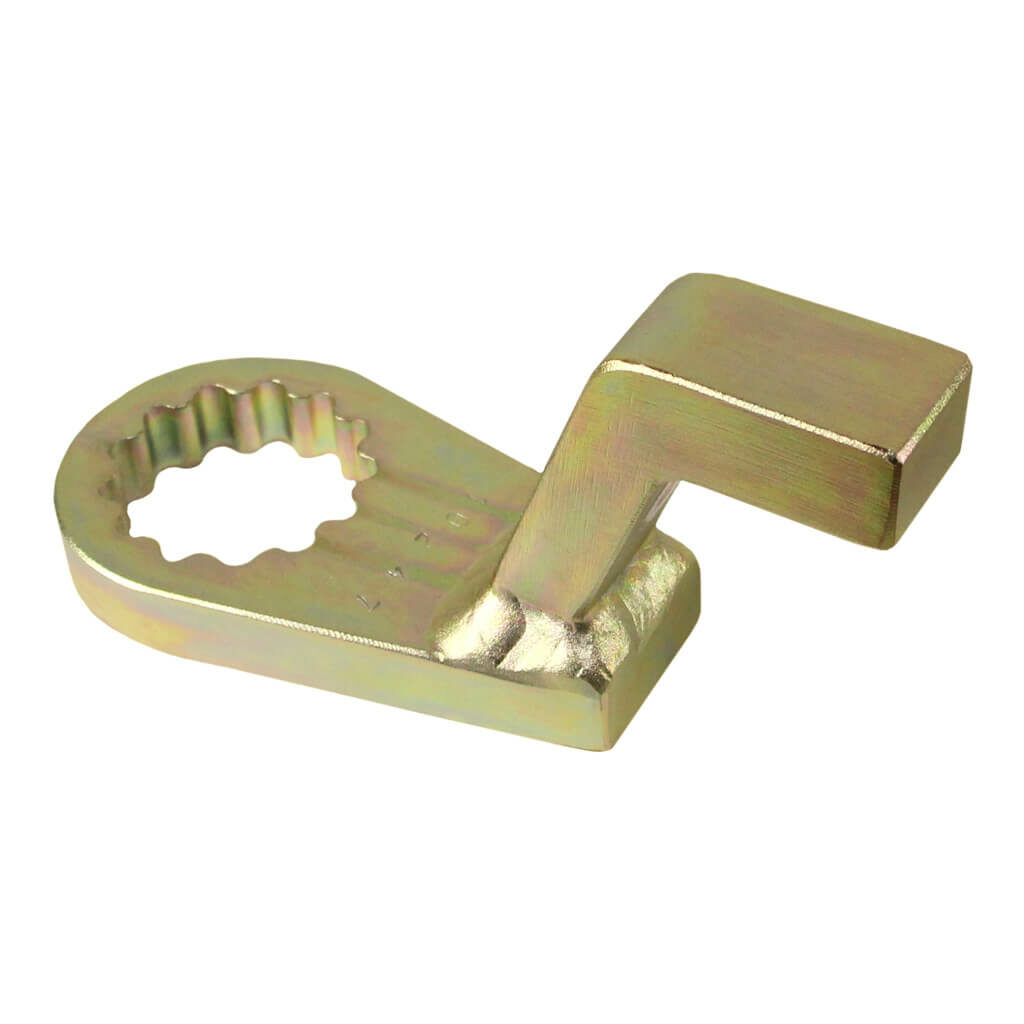 If the standard reaction arm does not fit the application, Radial Torque Tools can quickly deliver a custom reaction arm that fully meets the safety standards.
The RAD Tool Selector helps you find the right torque wrench in three simple steps.
Not found what you were looking for? Contact Radial Torque Tools B.V. and we will be happy to assist you.