Nowadays, in steel construction, a choice is made between welded connections or bolted connections. When we talk about bolted connections in steel construction, we are talking about large quantities of bolts that have to be tightened at a certain moment. This is done with torque wrenches.
Due to the ease of use, speed, accuracy, light weight, low noise production and compact dimensions, RAD torque wrenches are particularly suitable for steel construction.
For example, the MV-RAD and the E-RAD are often used to torque thousands of heavy bolts. The battery series B-RAD offers the advantage of quick and easy use without cords, pumps or hoses. Yet hundreds of bolts can be torqued per battery charge!
See all our solutions for steel construction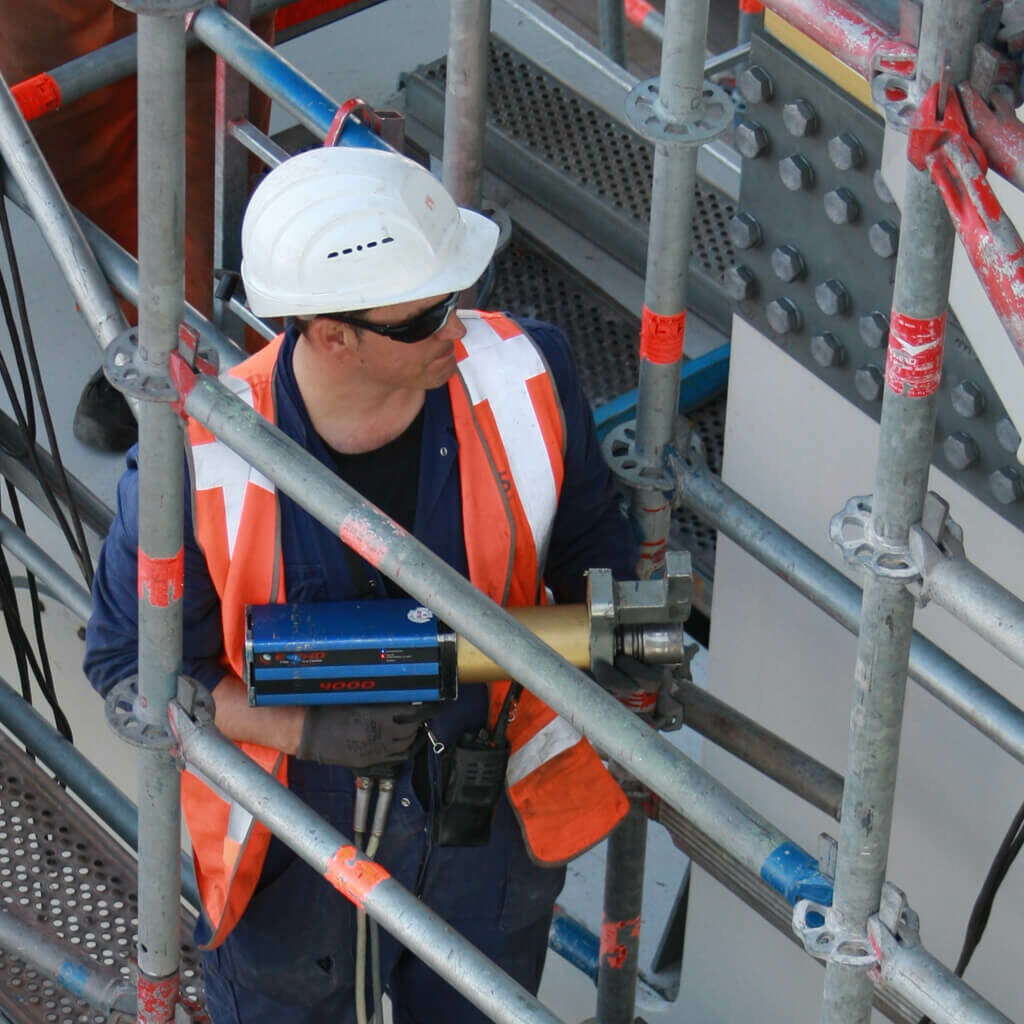 Torquing 45,000 bolts on a large vertical-lift bridge
When building in steel construction, the bolt connections must be set accurately. This was also the case with the new Botlek bridge on the A15, the heaviest and highest lifting bridge in Europe. 45,000 bolts were quickly tightened with RAD electric and battery torque wrenches.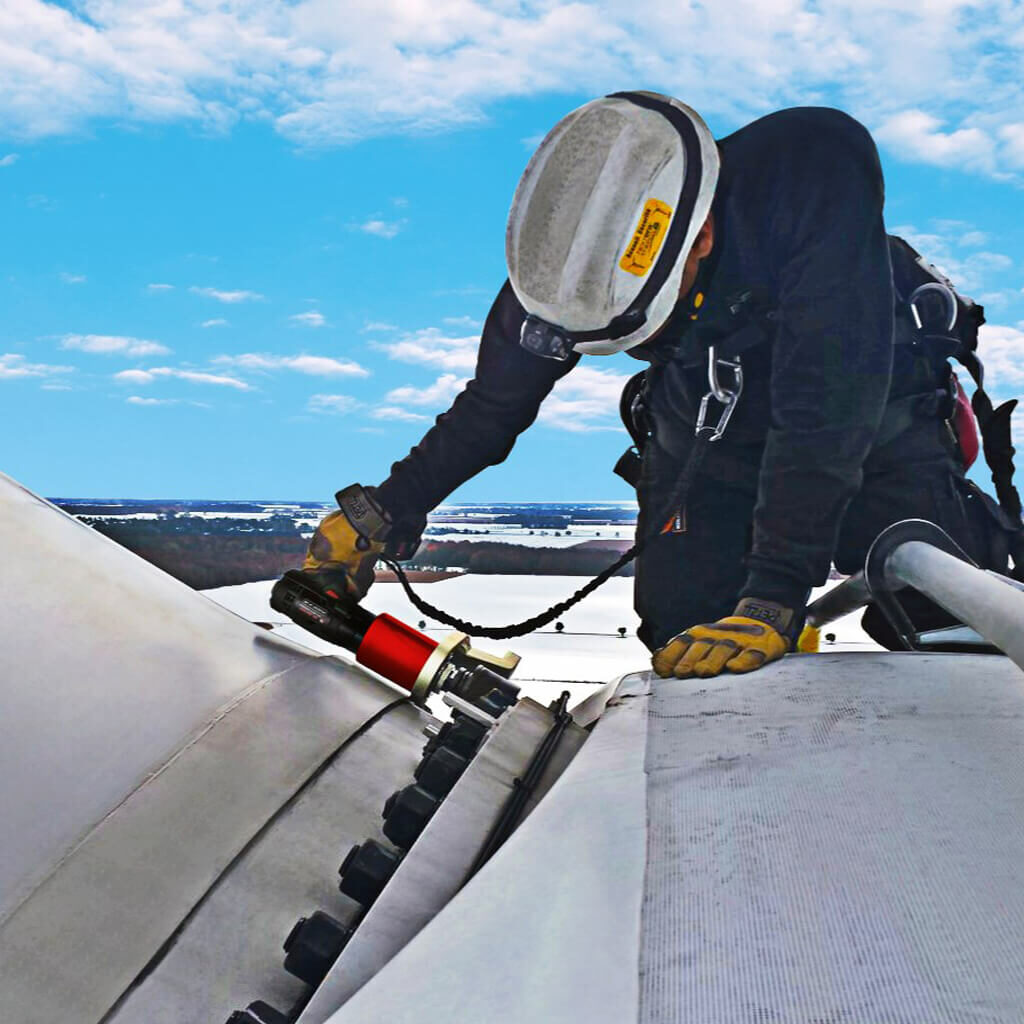 Working at height with RAD battery torque wrenches: no cables or hoses required
The B-RAD series torque wrenches offer torques up to 7,000 Nm. If desired, they can be equipped with safety-enhancing accessories. Think of fall protection equipment. These types of accessories are indispensable when working safely at height.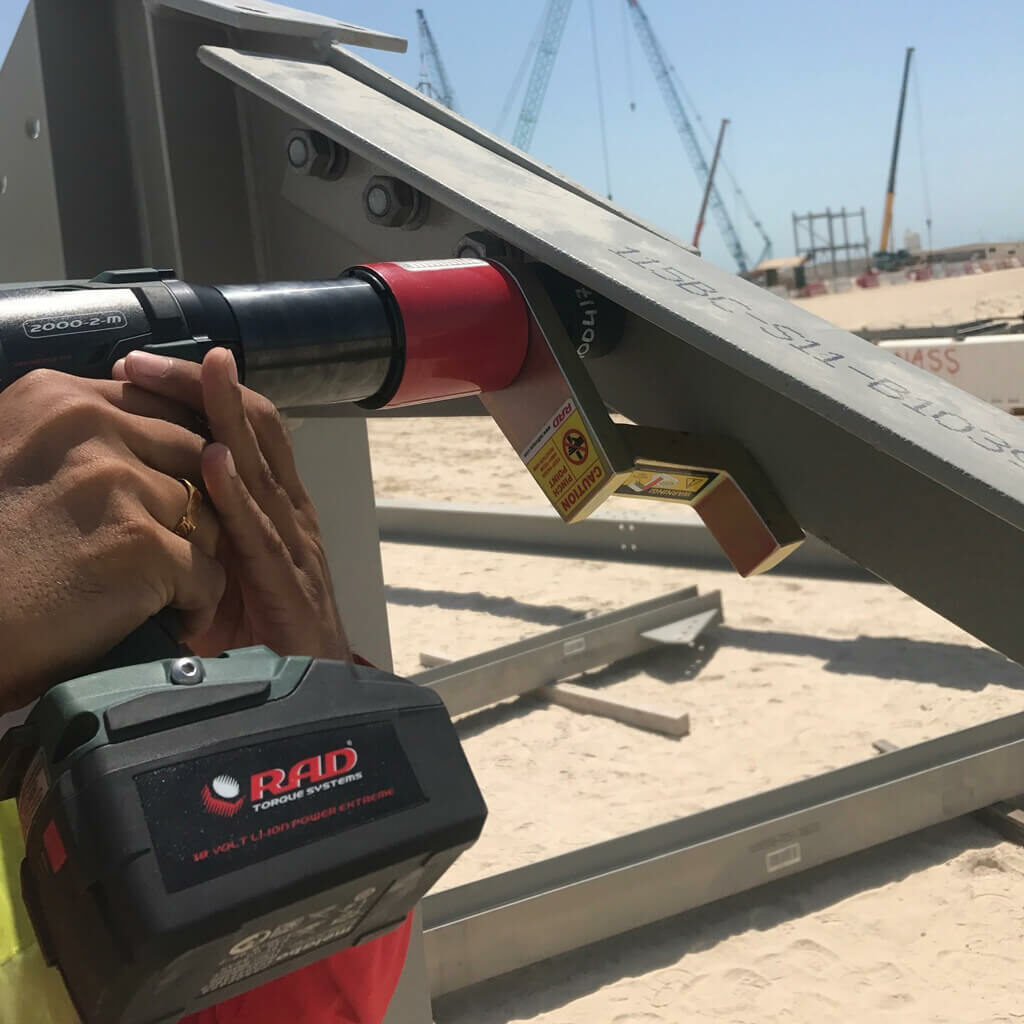 Automatic 2-speed versions (optional)
The battery torque wrenches from the B-RAD series can also be supplied in an automatic 2-speed version. The wrench then rotates at high speed until really heavy torques are required and then automatically switches to the force position, and vice versa, to loosen the bolted connections of the steel structure.
Fast bridge repair using RAD battery torque wrenches An important highway bridge was closed to freight truck traffic after hairline cracks were found in the construction. Fast repair with B-RAD SELECT battery torque wrenches, which were used to torque the thousands of bolts in the bridge's key connections, allowed heavy road traffic to regain use of the bridge several weeks earlier than expected. In addition, temporary restrictions on shipping were withdrawn.
According to the Dutch ministry of Traffic: "The chosen approach offers a sustainable, safe solution that meets the requirements of the renovation of the bridge as part of the widening of the A27 highway".
B-RAD battery torque wrenches
This series offers the freedom of cordless working without restrictions. Very robust, lightweight, fast and accurate torque wrenches. Reliable and dependable solution for the installation and removal of heavy-duty fasteners. RAD torque wrenches feature a patented drive system delivering one of the highest power-to-weight ratios of any pneumatic controlled bolting system. The B-RAD SELECT, MB-RAD or B-RAD-S come in a weatherproof case with two batteries and a charger.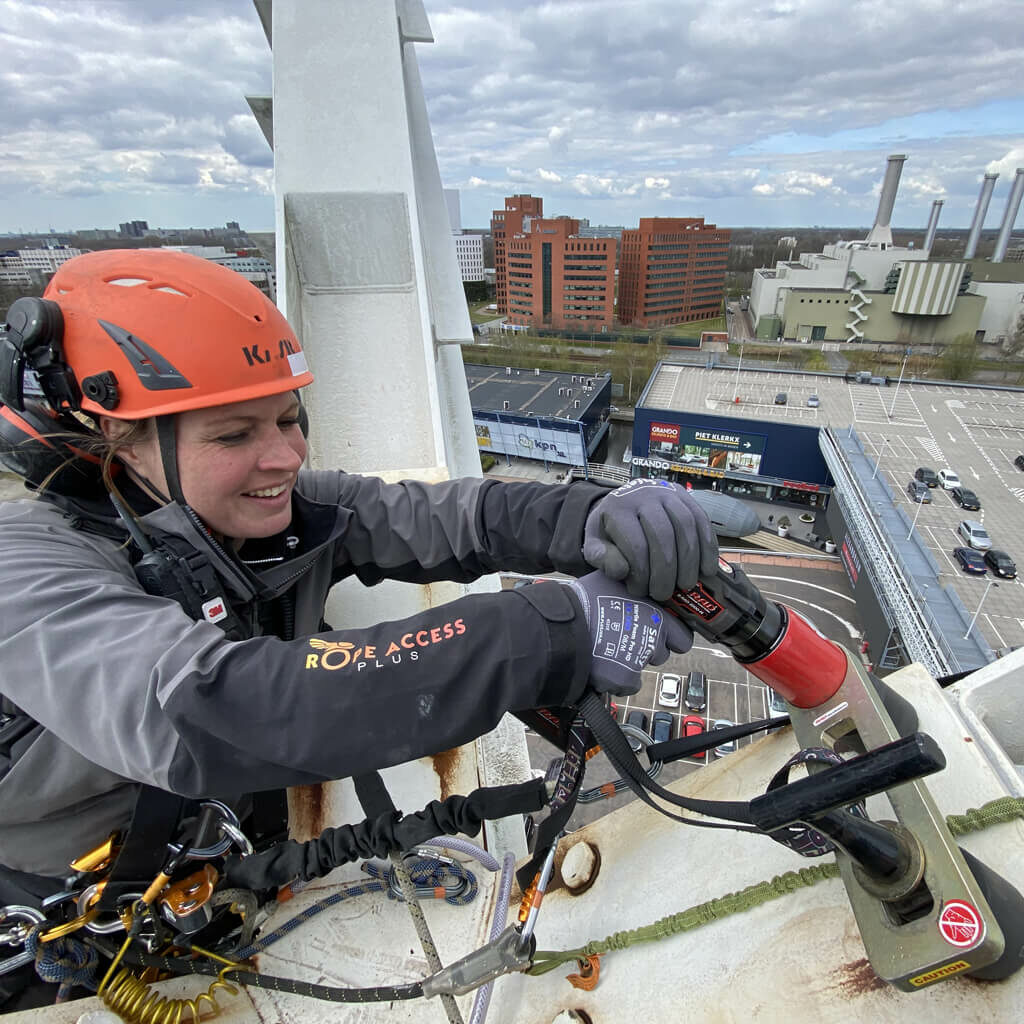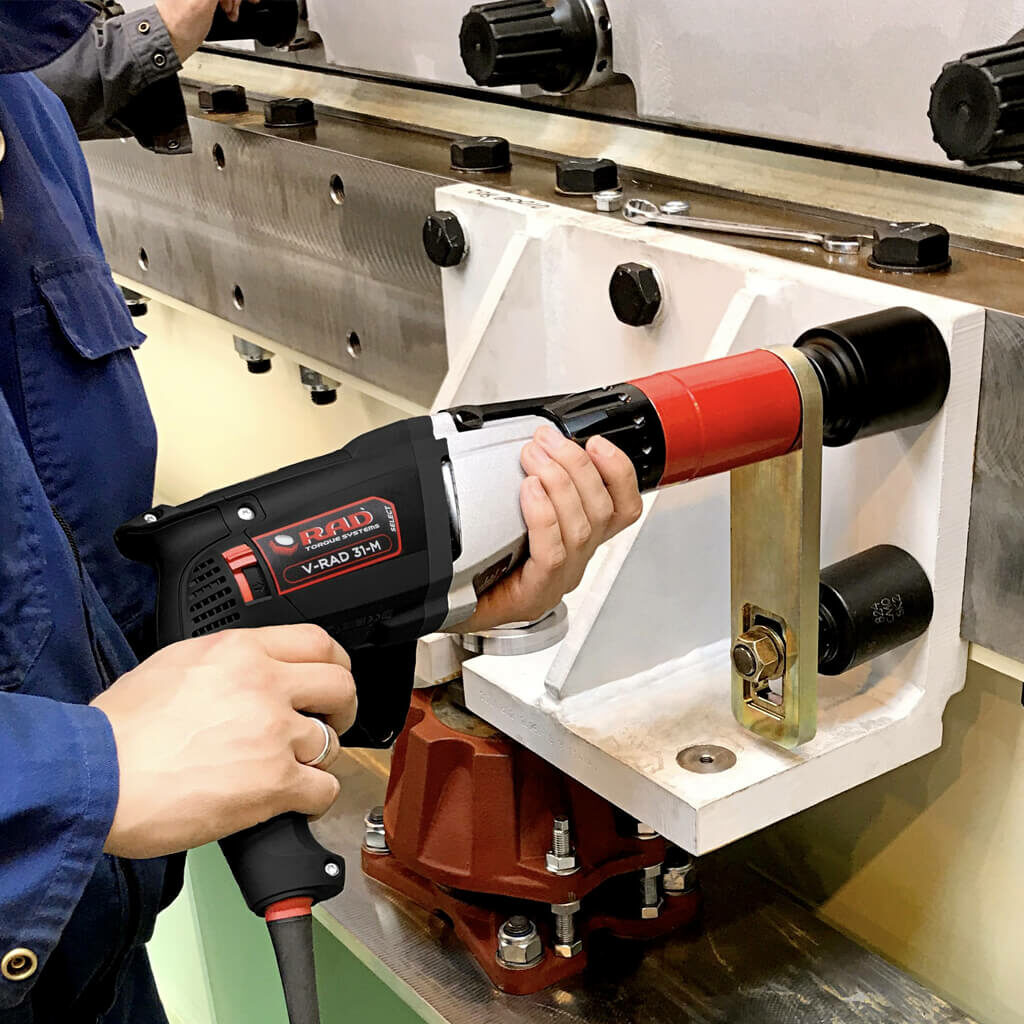 These 230V torque wrenches have many possibilities. The V-RAD and MV-RAD are all-rounders with a maximum torque of 11,000 Nm. They are suitable for a simple job up to checking already tightened bolts.
The optimal choice for the demanding customer. Due to its forced cooling, this torque wrench is suitable for continuous use. Very robust and powerful torque wrench suitable for all types of weather and work at height. Thanks to the E-RAD, offshore time savings of up to several weeks are possible.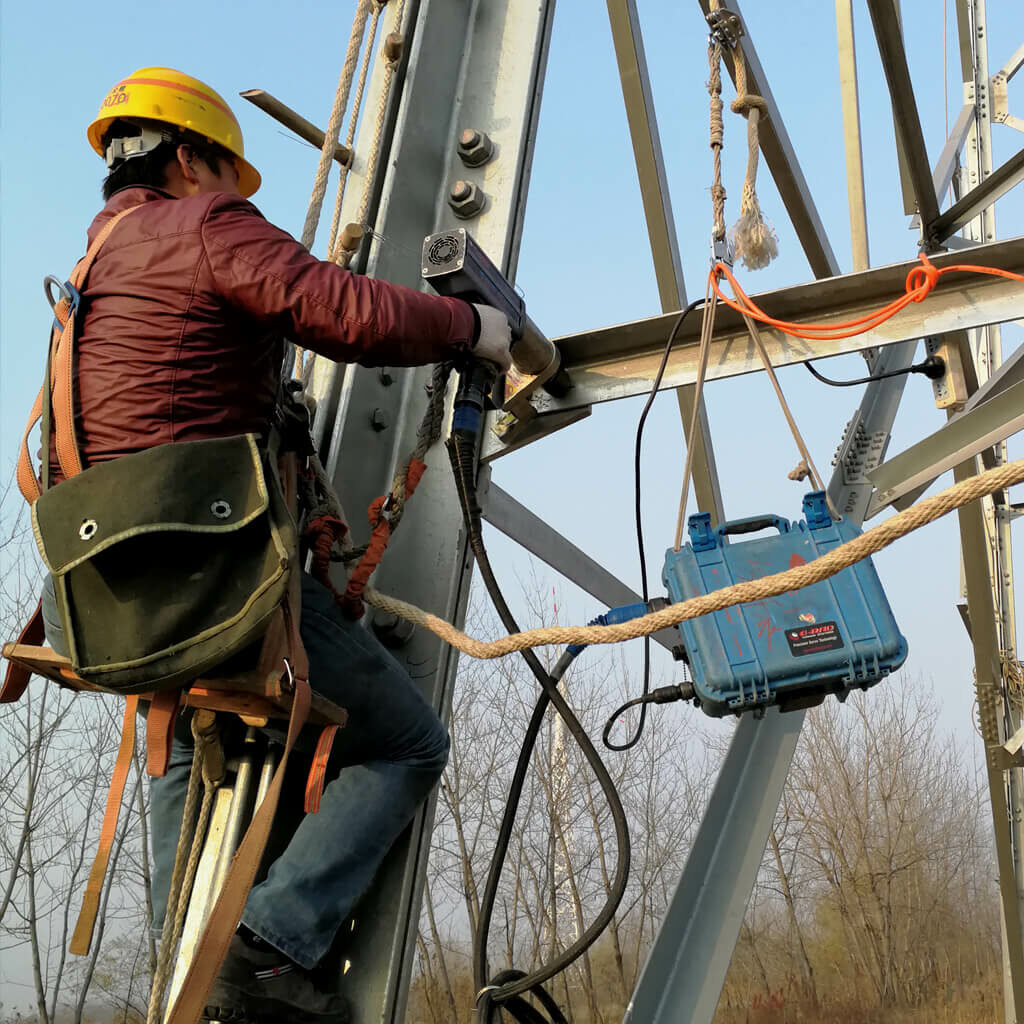 Optional: 8.0 Ah battery for high performance. The new battery cells and electronic components ensure a longer battery life with the new 8.0 Ah LiHD battery. So you can now tighten more bolts than with the already impressive 5.2 Ah batteries.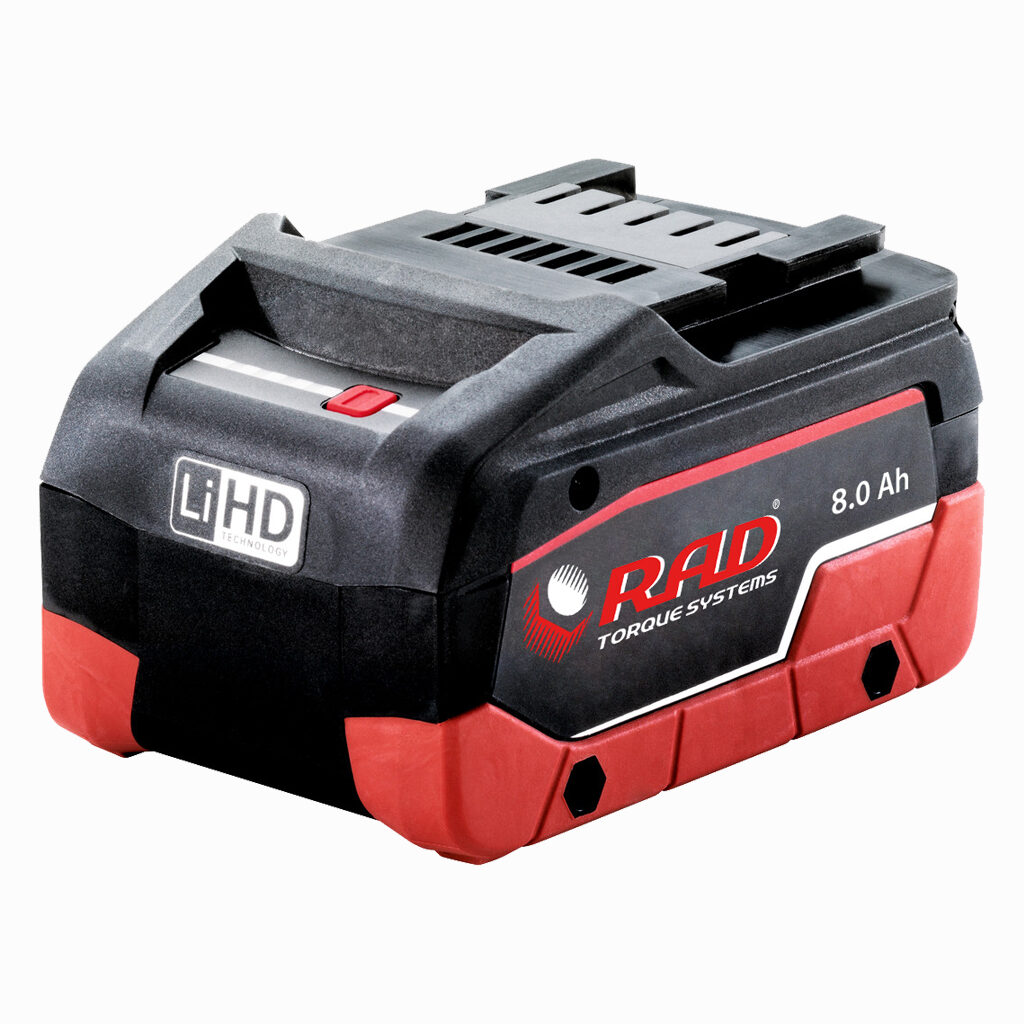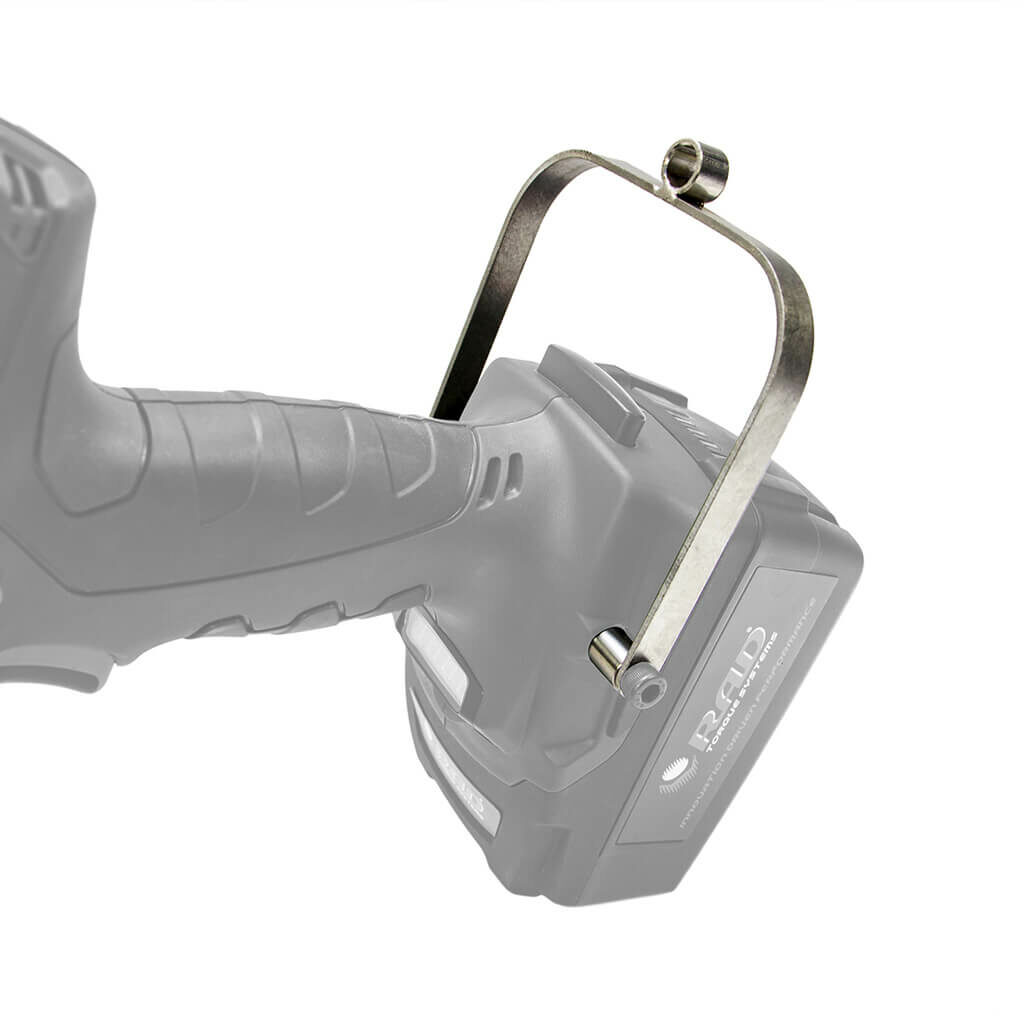 Radial offers various safety solutions for working at height. These help avoid the most common risks. An example is fall prevention for RAD battery torque wrenches.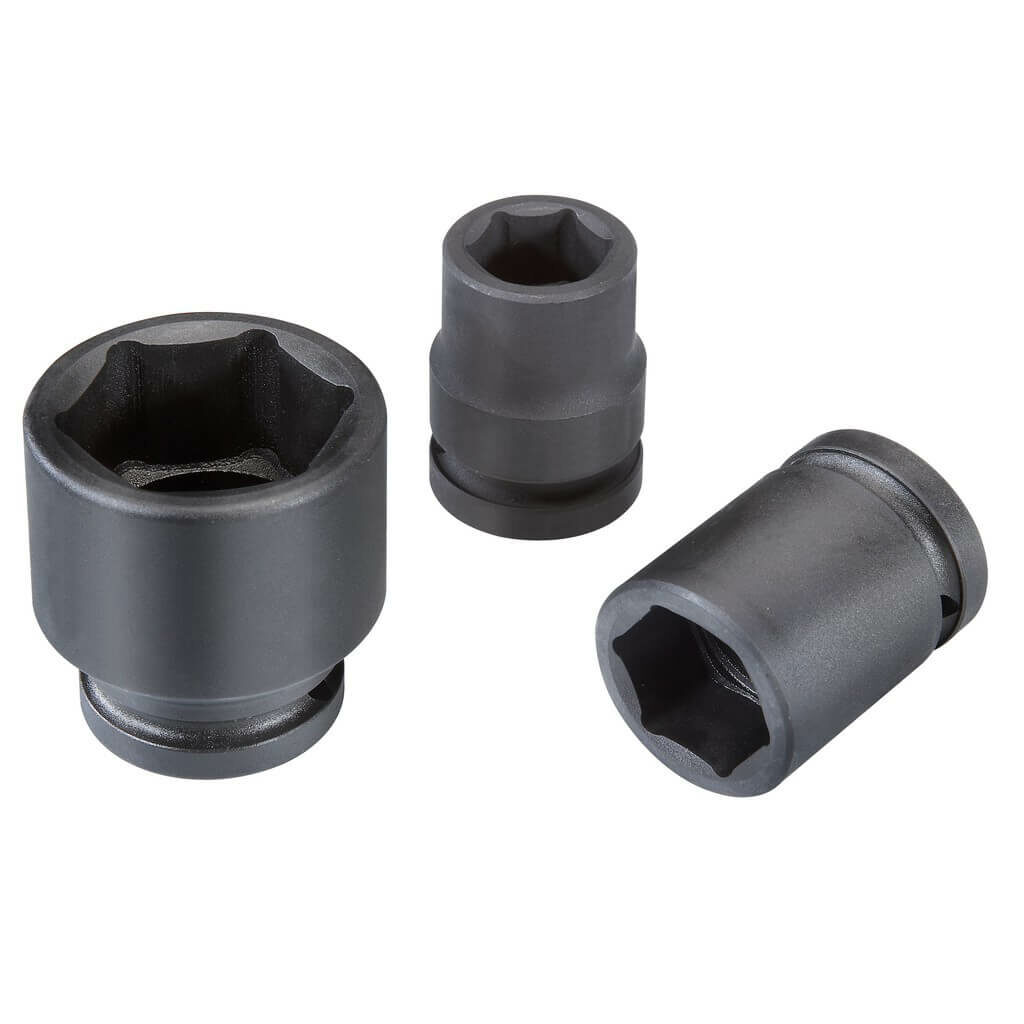 Radial carries a large stock of impact sockets. From small to large sizes, standard height or deep sockets, Allen, 4, 6, 8 or 12-point, everything is available from stock or on request.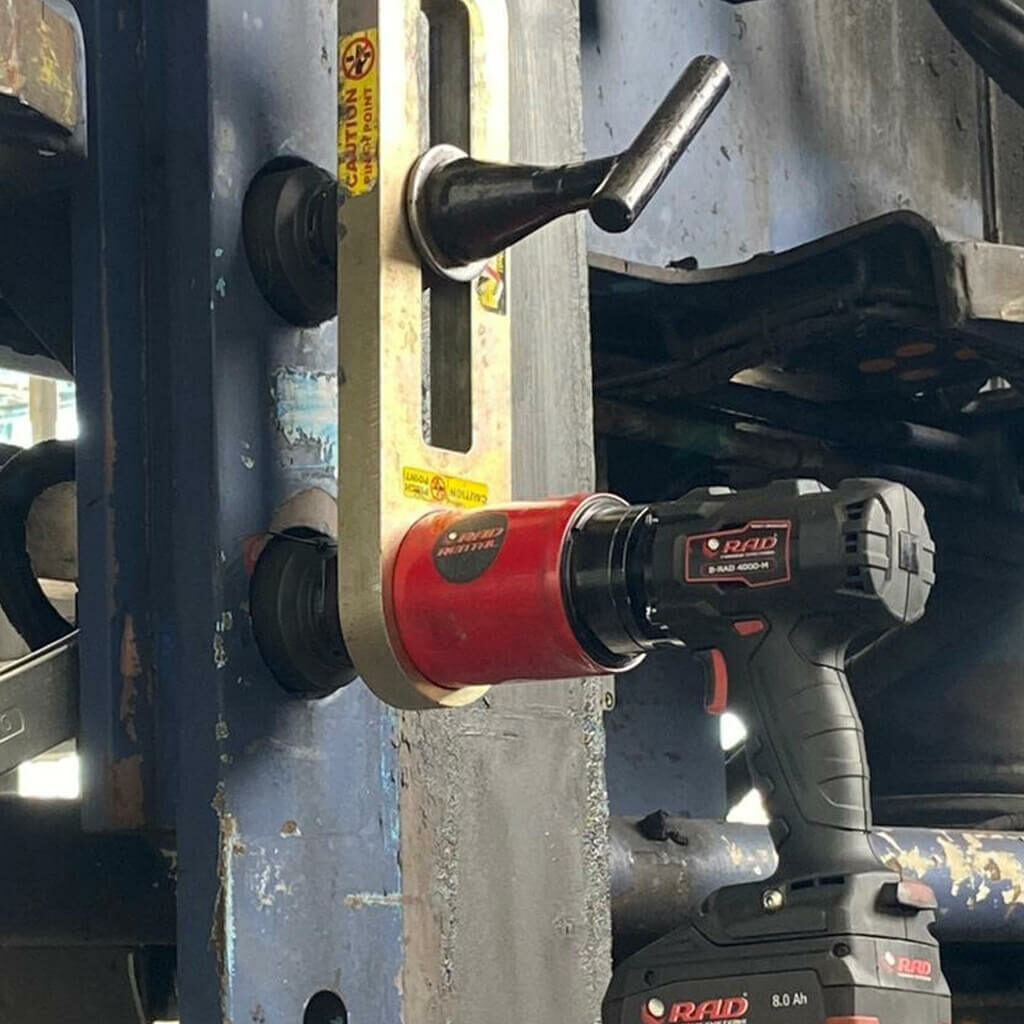 For the correct positioning of torque wrenches an appropriate reaction arm is needed. For the correct positioning of torque wrenches an appropriate reaction arm is needed. Apart from the standard reaction arm that is included with each tool, Radial supplies special and custom made reaction arms.
The RAD Tool Selector helps you find the right torque wrench in three simple steps.
Not found what you were looking for? Contact Radial Torque Tools B.V. and we will be happy to assist you.