When erecting tower cranes, dozens of heavy bolts must be tightened to relatively high torques. To guarantee the stability of the crane when lifting loads and to minimize wind influences accuracy is very important. And when disassembling the crane, these bolts must also be loosened again.
A battery torque wrench is the ideal tool which prevent having to work with hoses and cords and slow and heavy machines high up in the crane. Radial supplies various types of RAD battery torque wrenches that are very suitable for this job. The MB-RAD LIEBHERR series are certified by Liebherr.
Find out more about our tools for tower cranes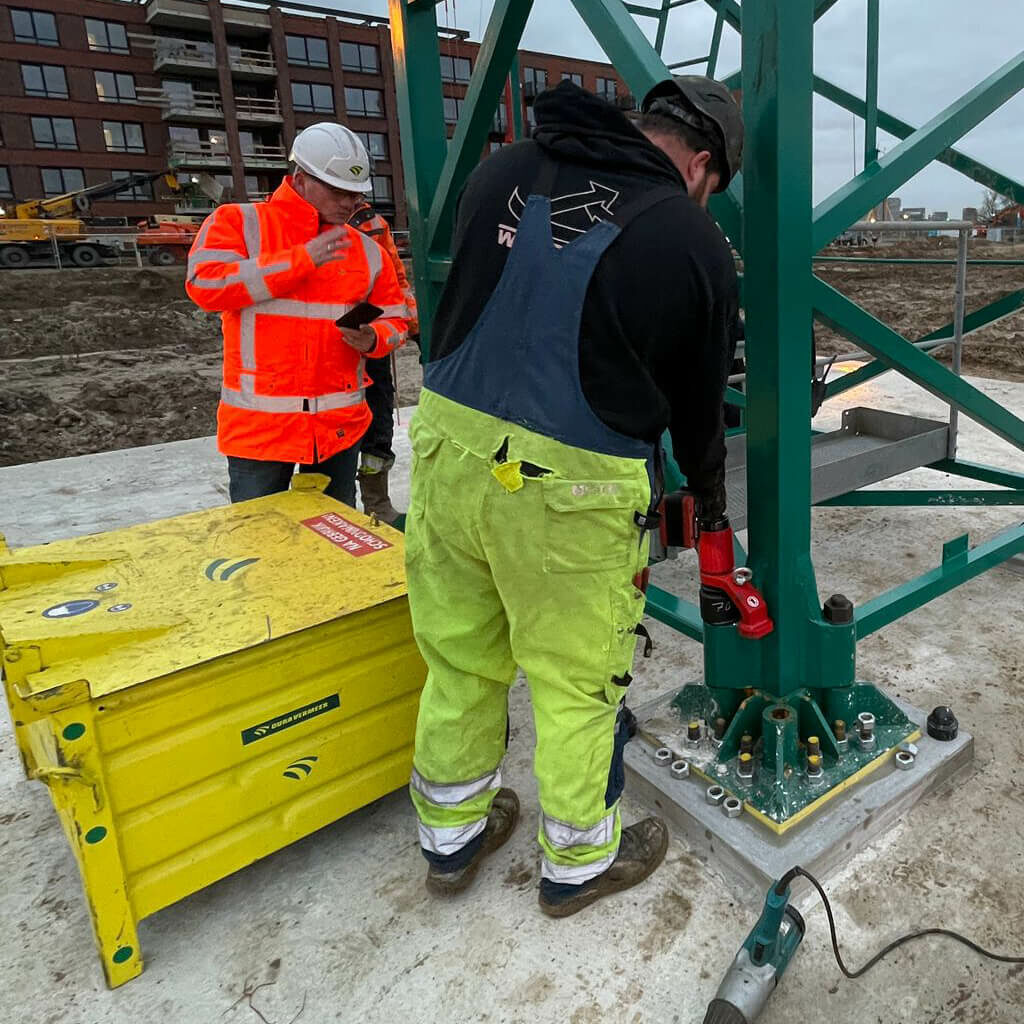 During the erection of tower cranes, dozens of bolted connections have to be torqued accurately. RAD cordless torque wrenches are the ideal tools for this: up to 7,000 Nm, without clumsy cables or hoses, and without having to use heavy pumps.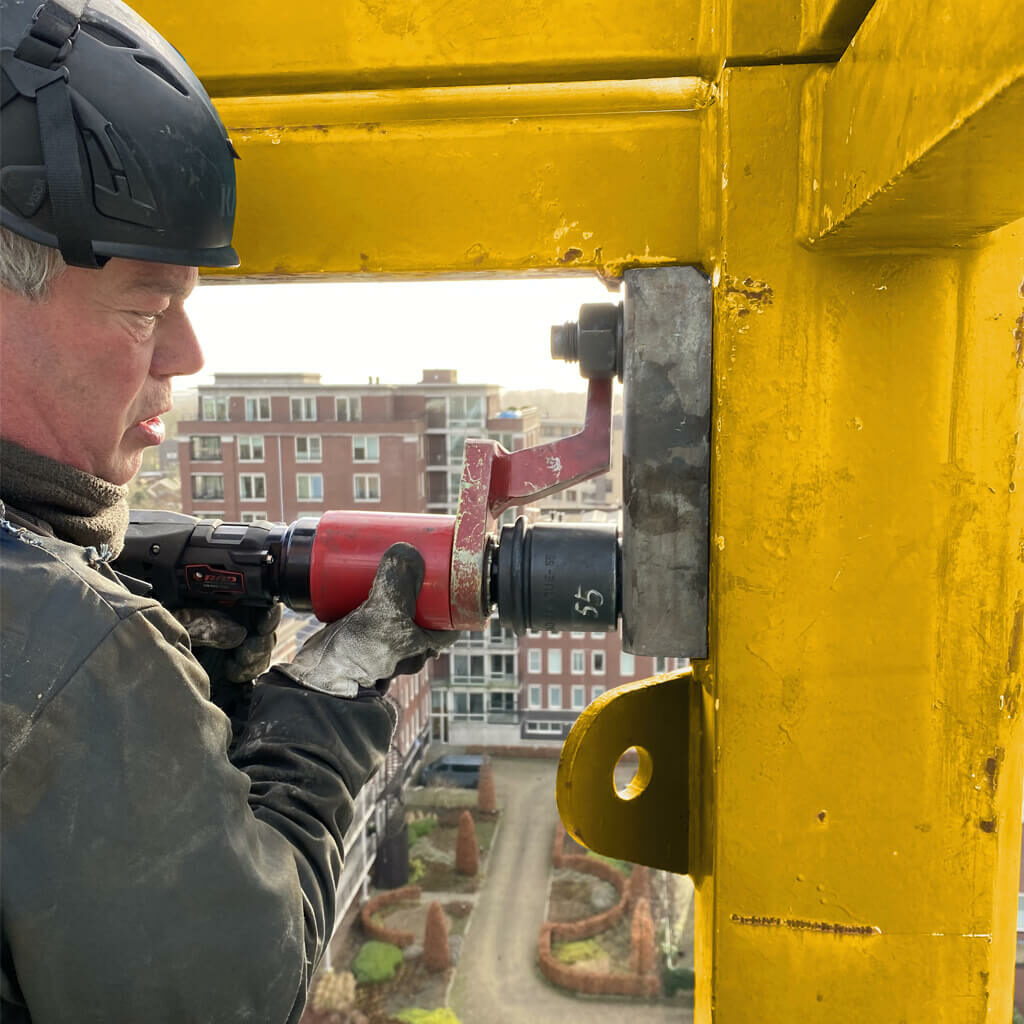 RAD torque wrenches: also suitable for disassembly!
RAD torque wrenches are known worldwide for their great strength, speed and accuracy. They are also known for their robustness. Thanks to their robust construction, RAD torque wrenches are also suitable for loosening tightened bolts!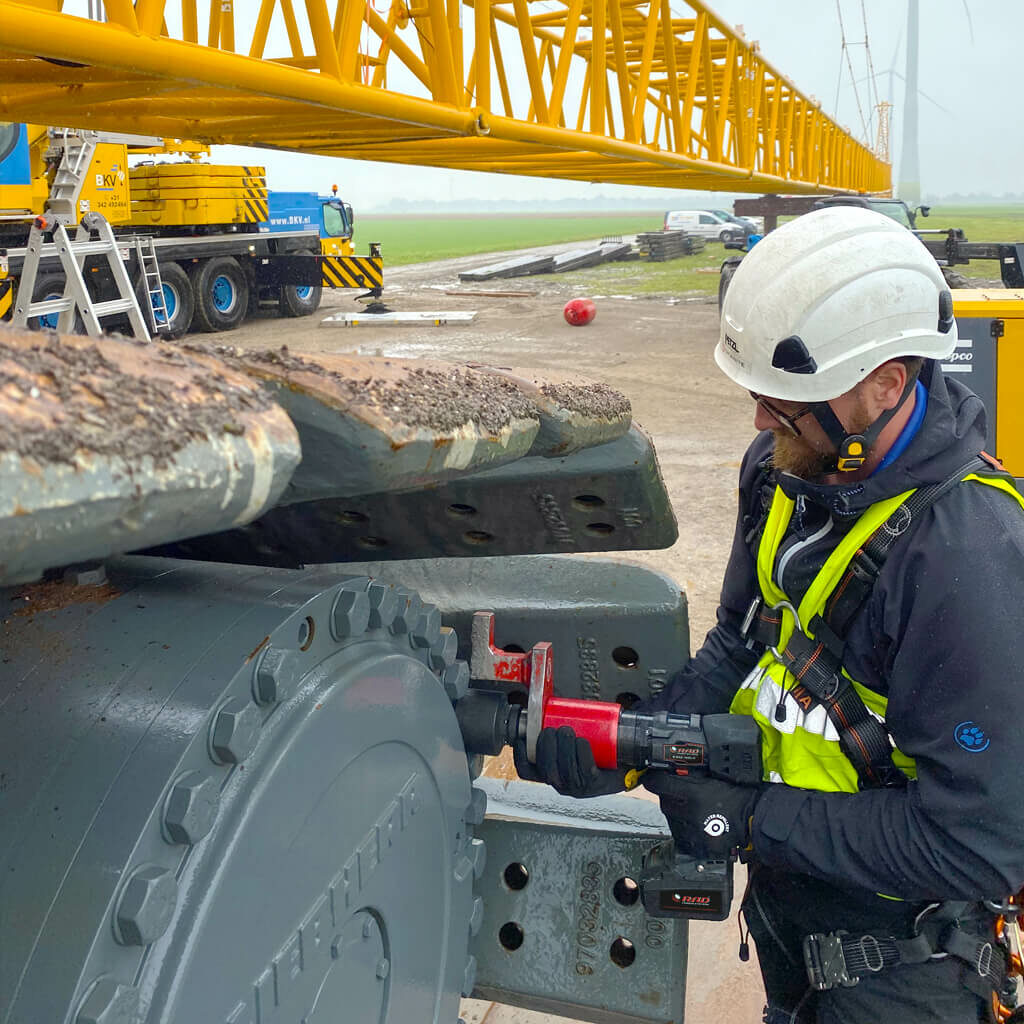 Also ideal for other bolting jobs
RAD battery torque wrenches are also suitable for other bolted connections that are found in cranes. On top of that, thanks to the robustness of RAD products, these torque wrenches are also suitable for loosening tightened bolts. Thanks to the robustness of RAD products, these torque wrenches are also suitable for loosening (very) stuck bolts.
A mechanic from a well-known tower crane assembly and dismantling company:
"Thanks to the battery-operated B-RAD torque wrench, we can accurately torque all bolts without hydraulic hoses getting in the way, and we no longer suffer from the loud noise and vibration of impact wrenches. Another big advantage is that we can simply loosen the bolts that were previously tightened with the RAD."
B-RAD battery torque wrenches
Equipped with the latest techniques in the field of cordless tools, this series offers the freedom of cordless work without restrictions. With two batteries and a fast charger, there is always enough power, up to 7.000 Nm!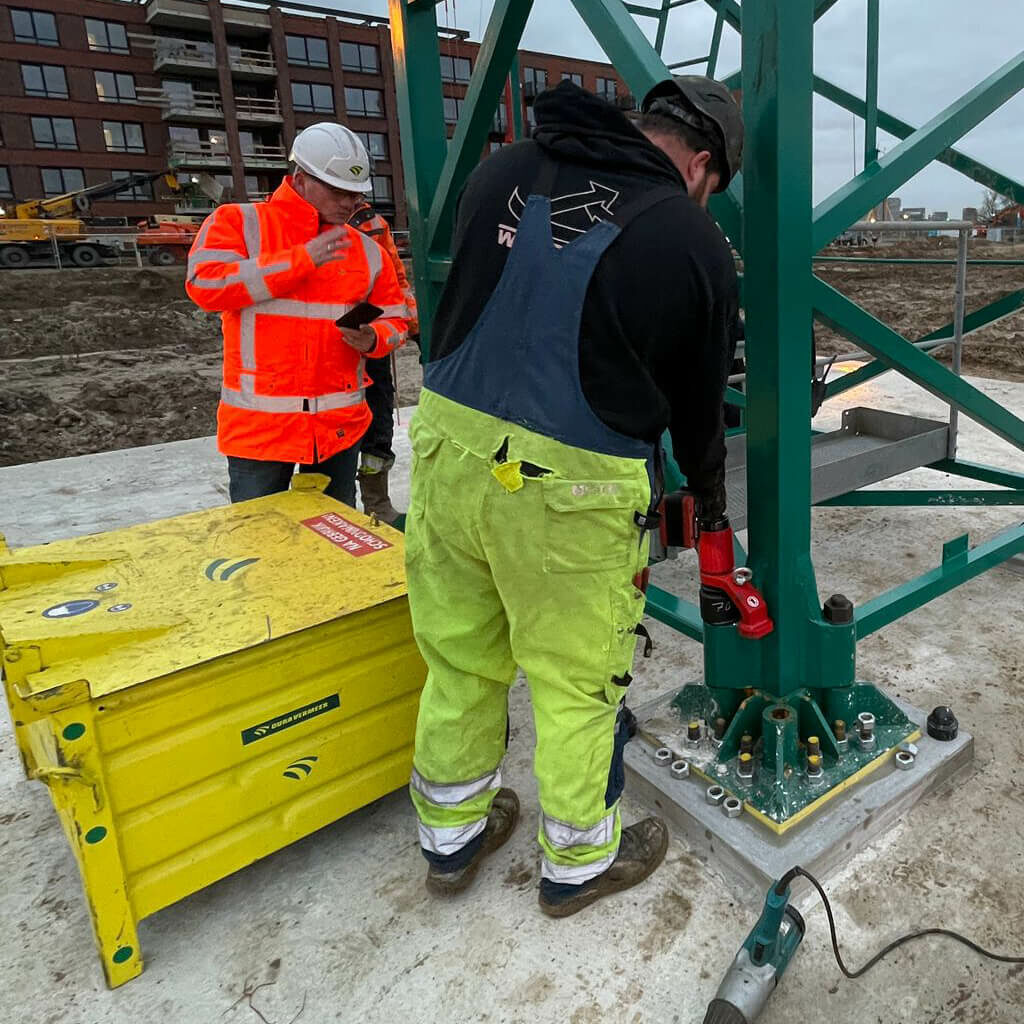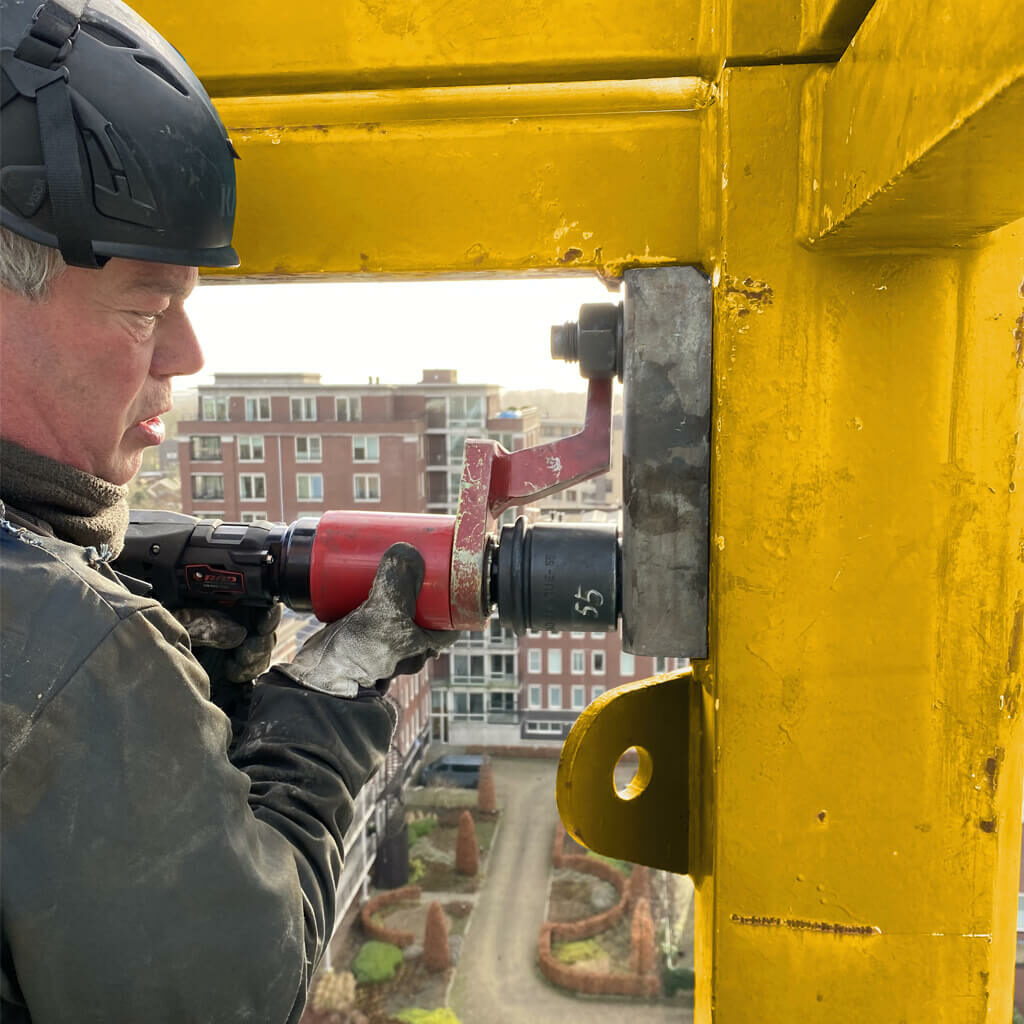 MB-RAD and MB-RAD LIEBHERR
The MB-RAD series are advanced battery torque wrenches with additional functions such as automatic angle rotation, data storage and bolt control. The MB-RAD series has a maximum tightening torque of 7,000 Nm. The MB-RAD LIEBHERR is the LIEBHERR certified version of the MB-RAD series. The MB-RAD and MB-RAD LIEBHERR are equipped with:
This series of electric 220V torque wrenches has many possibilities. From a simple job to checking already tightened bolts, the MV-RAD is an all-rounder.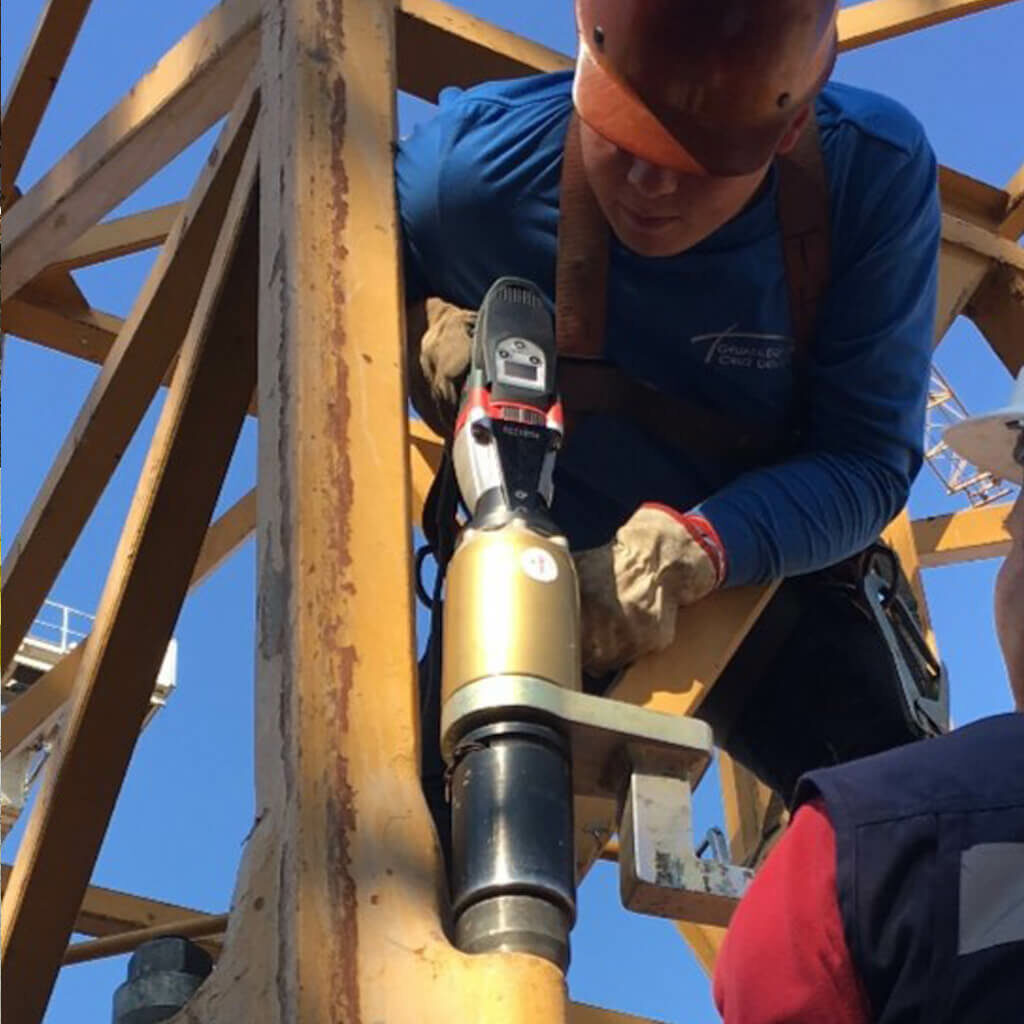 RAD: certified by LIEBHERR
The MB-RAD series has been tested and certified by LIEBHERR (LIEBHERR document TI 726/2018).
RAD's battery torque wrenches are of course also excellent for tightening bolt connections in tower cranes of other brands.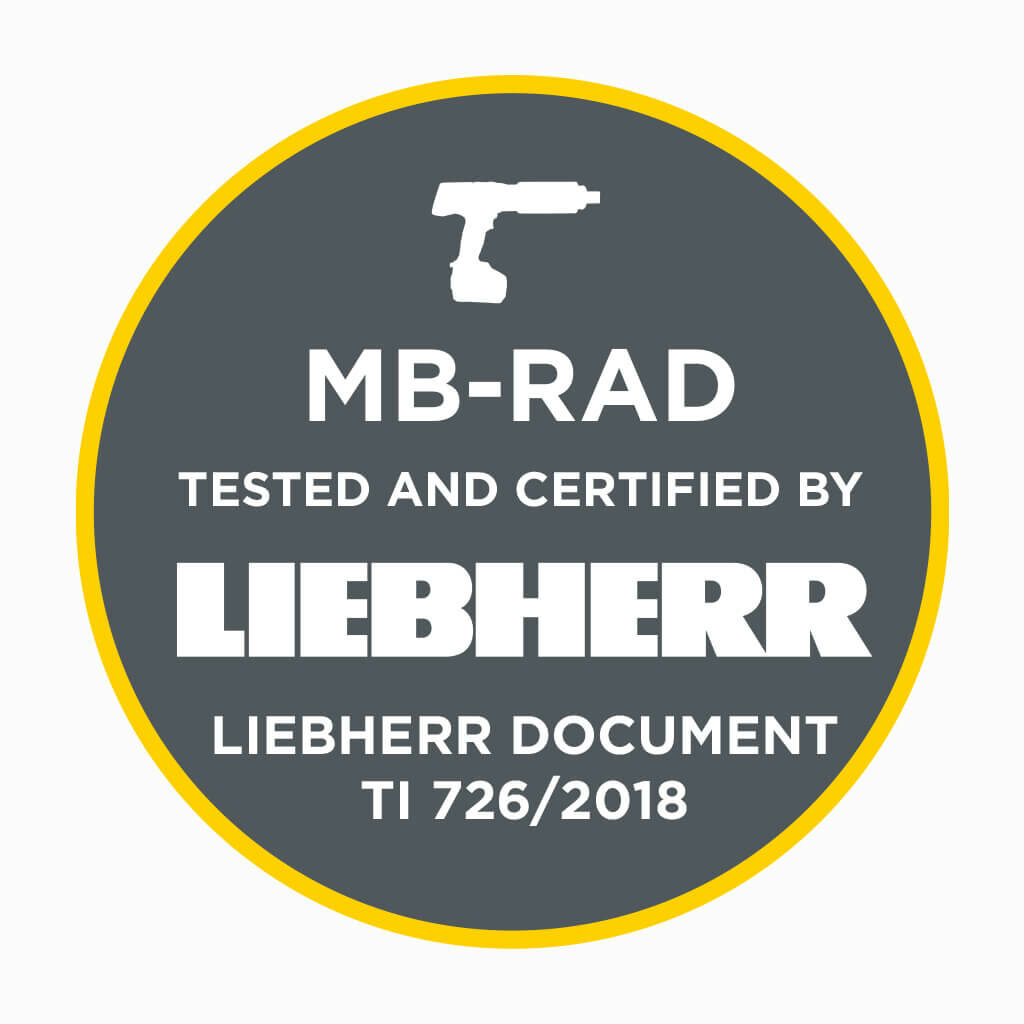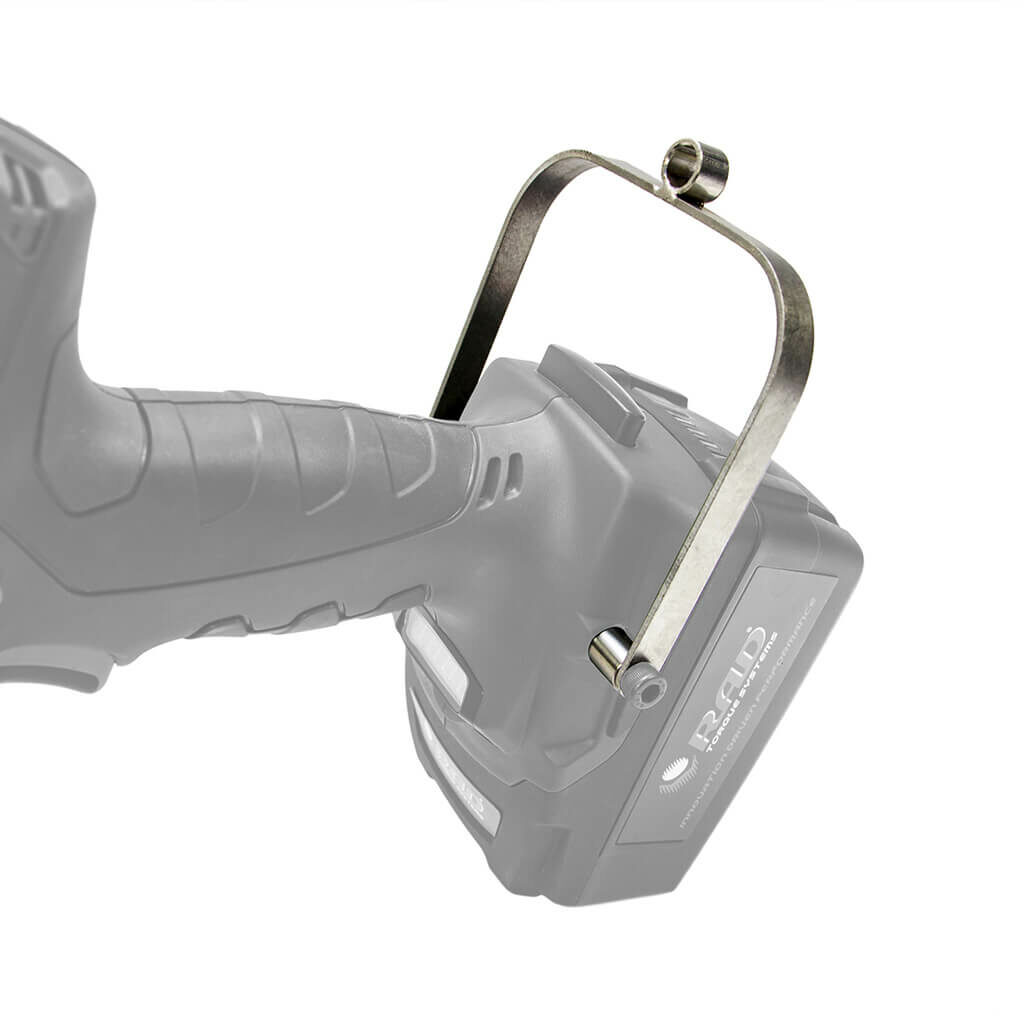 Radial offers several safety options, such as drop prevention brackets for safely working at height.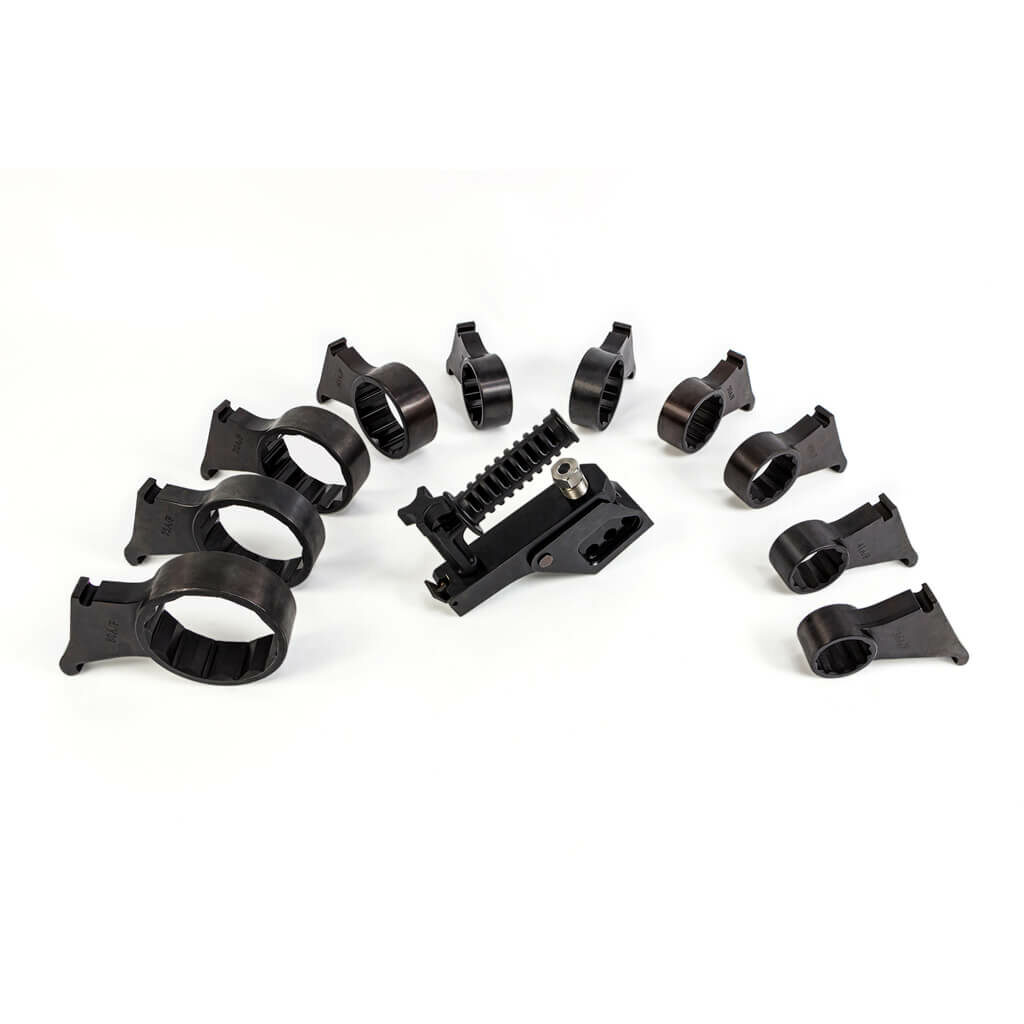 A backup wrench will prevent rotation of the bolt or stud when the nut is being tightened. A back-up wrench prevents the bolt from rotating during torquing. During the tightening of the bolt , the back-up wrench does not have to be held by hand, which increases safety. Although the backup wrench will be locked in place after tightening, it can be easily removed by loosening the small hex bolt. Compared to a manual method, this variant is many times safer, especially when working at higher torques.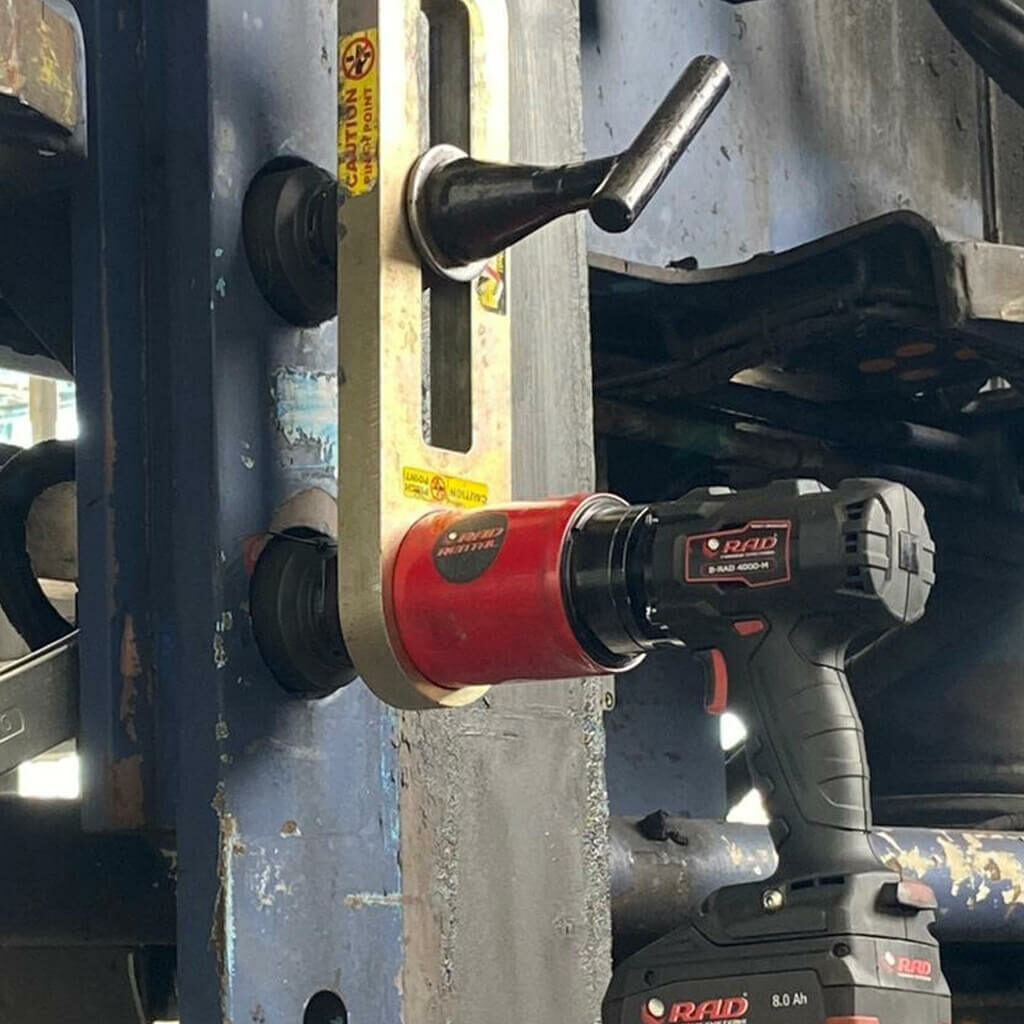 Each RAD torque wrench is supplied with a suitable standard torque arm. Radial supplies special reaction arms for various applications. Some examples are high socket reaction arms, extended reaction arms or sliding reaction arms.
The RAD Tool Selector helps you find the right torque wrench in three simple steps.
Not found what you were looking for? Contact Radial Torque Tools B.V. and we will be happy to assist you.