Oil & Gas and Petrochemical
In the oil & gas and petrochemical industries accurately torqued bolts are of crucial importance. It is crucial that the bolted connections are tightened to an accurate torque and that this work can be carried out quickly, efficiently and safely. Large torque wrenches are used for this.
Radial supplies various RAD torque wrenches and Modec valve actuators for use in the oil and gas industry and petrochemical industry. These torque wrenches are specially designed for tightening bolts on flanges and are available in both battery and pneumatic versions. These products are widely used worldwide for these applications.
See all our tools for the oil & gas and petrochemical industries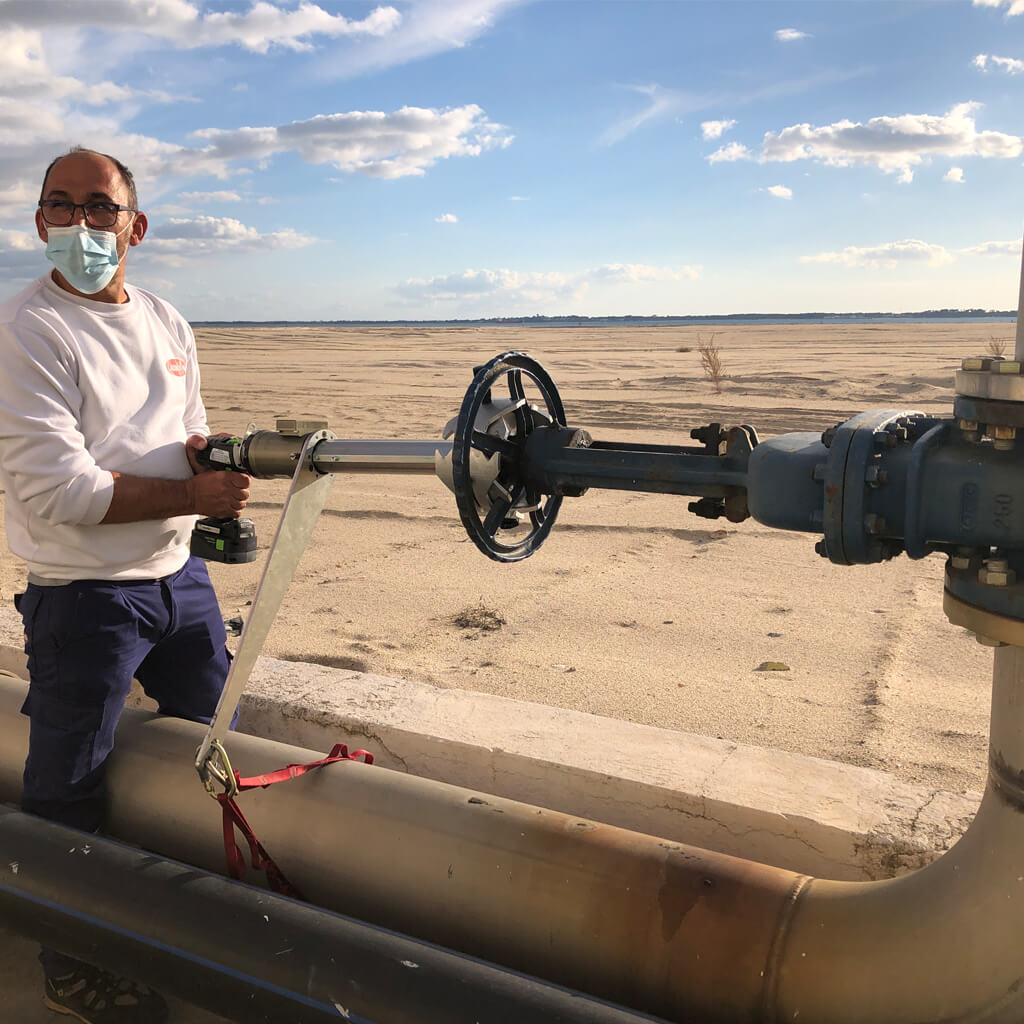 With a Modec cordless spindle wrench fitted with a reaction arm with a revolution counter, handwheels can be opened and closed quickly and without any physical effort and set with the right force at the right torque.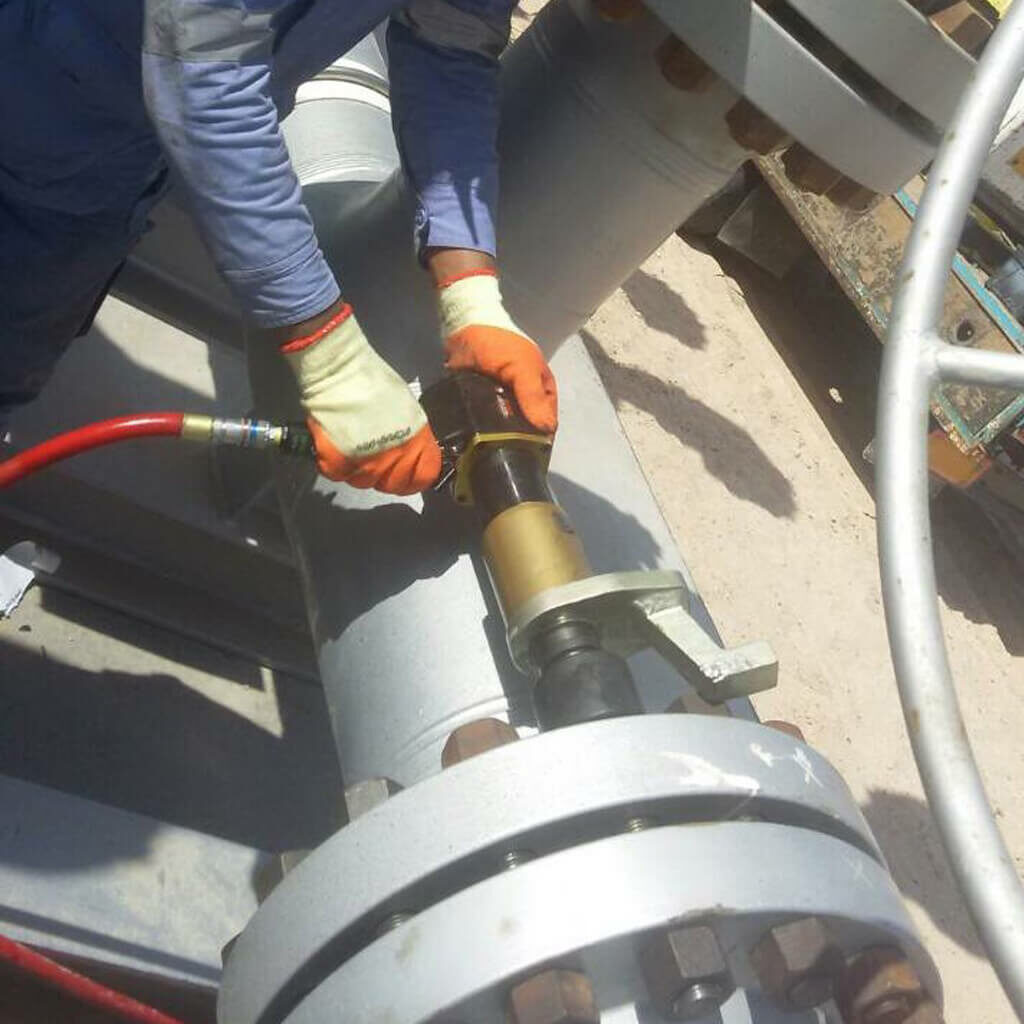 With the best torque wrenches, such as those from RAD, bolted connections in flanges can be quickly and accurately torqued and loosened. The flange fitter can achieve the tightening torque of a bolt or nut without noise, vibration and without having to use slow hydraulic equipment with accompanying heavy pumps.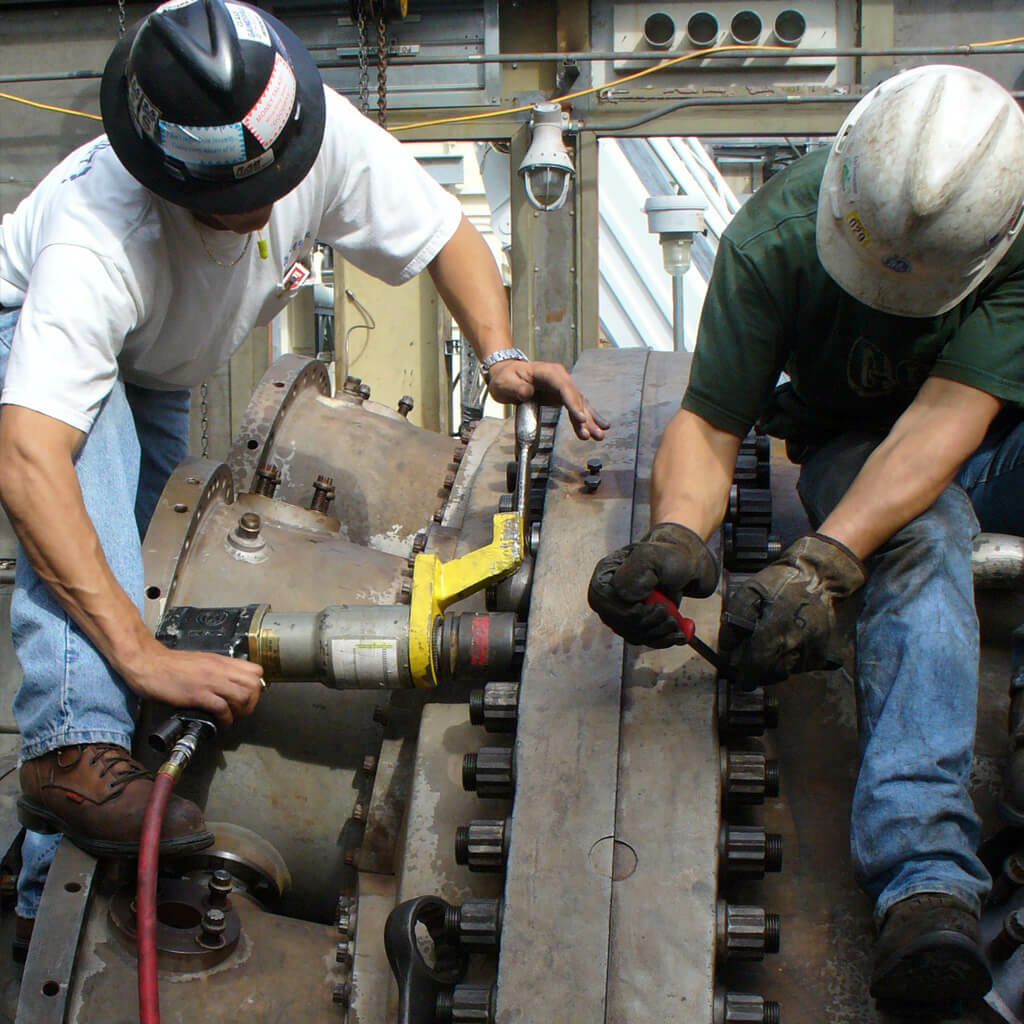 RAD is a major provider in the oil and gas sector, with over 30 years of experience. Our products, such as the battery torque wrenches with a capacity of up to 7,000 Nm and the pneumatic torque wrenches with a capacity of up to 15,000 Nm, are of high quality. The pneumatic RAD wrenches are also available in ATEX version.
Project Engineer X from X tells:
B-RAD battery torque wrenches
Equipped with the latest techniques in the field of cordless tools, this series offers the freedom of cordless work without restrictions. With two batteries and a fast charger, there is always enough power, up to 7.000 Nm! Thanks to the robustness of RAD products, these torque wrenches are also suitable for loosening (very) stuck bolts.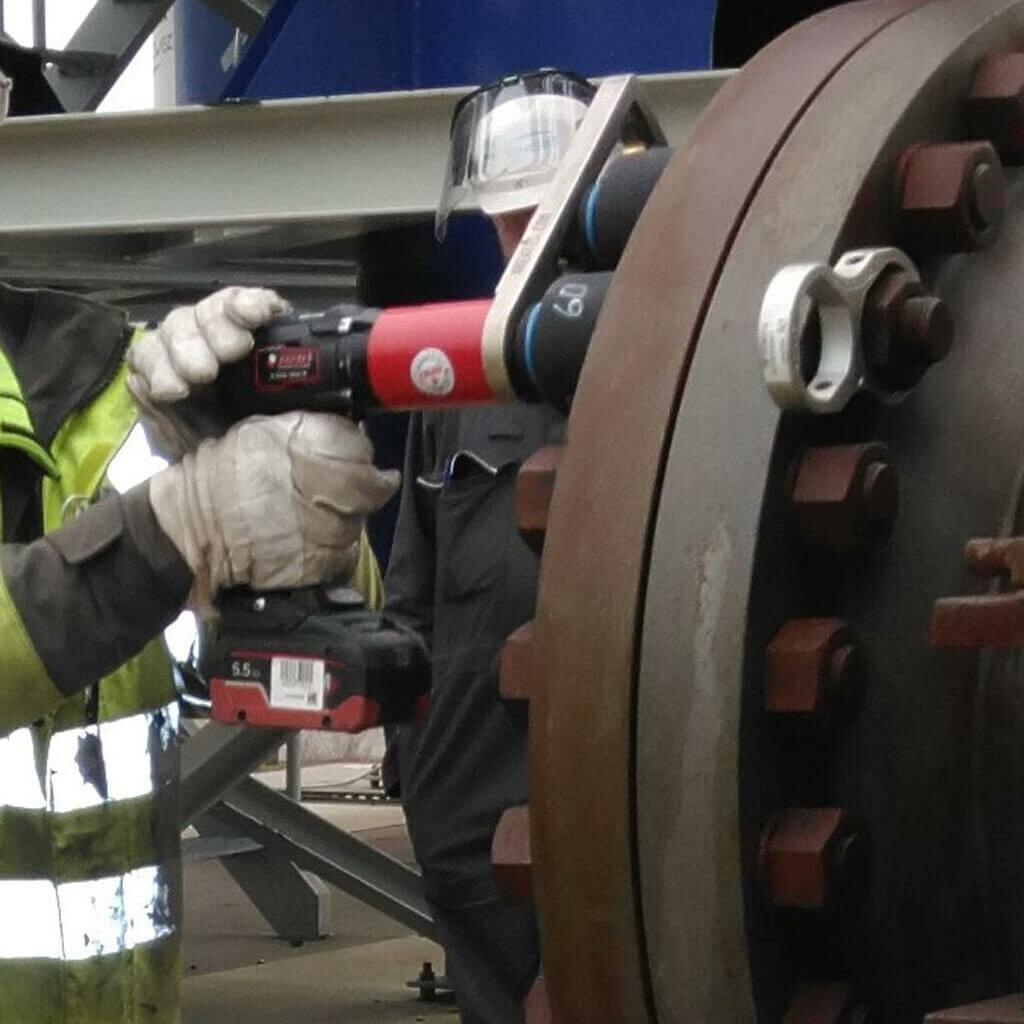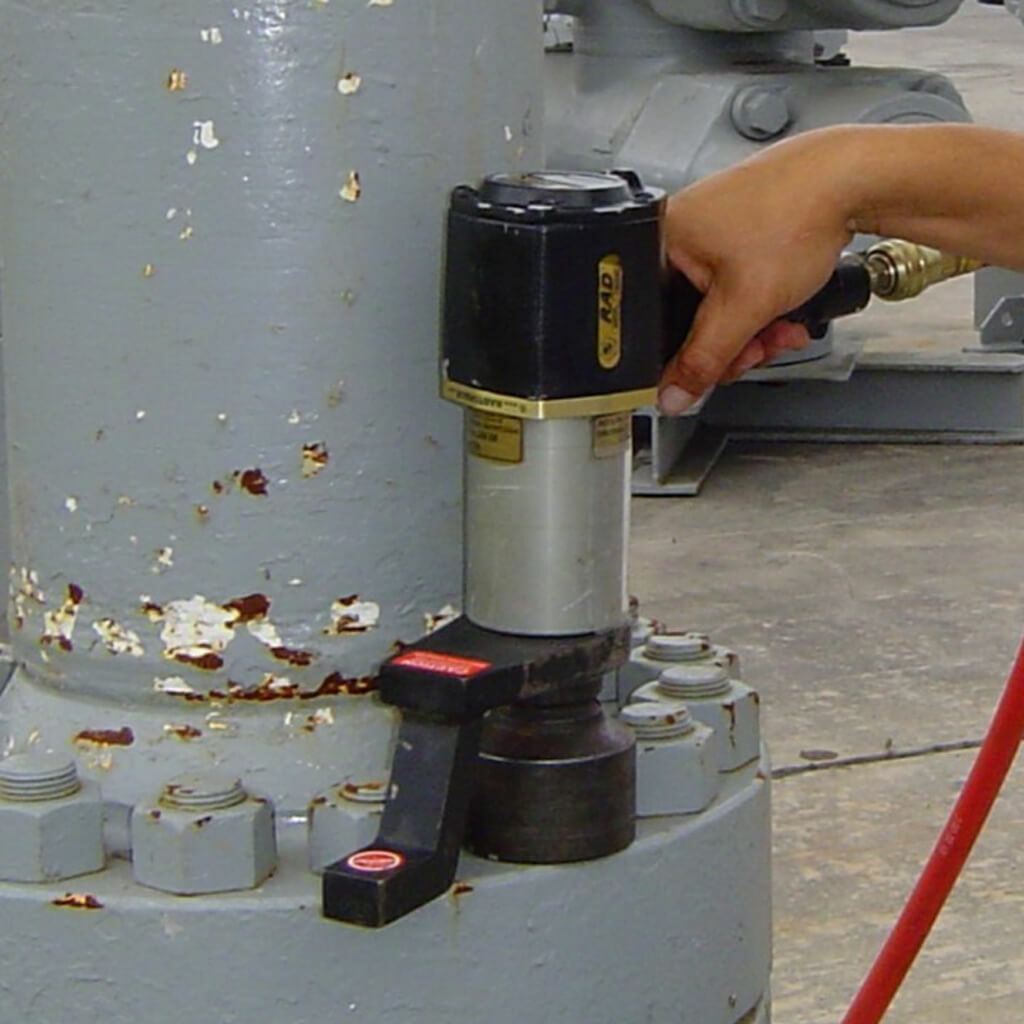 RAD pneumatic torque wrenches
With almost 30 years of experience with the planetary drive concept, RAD has developed the latest generation of torque wrenches. These are specially designed for harsh conditions and a wide variety of applications. The compact and powerful RAD torque wrenches offer the best performance-to-weight ratio, high reliability and accuracy, with a torque range of up to 15,000 Nm.
Modec Portable Valve Actuators
Radial Torque Tools is the official distributor of Modec in the Netherlands and Belgium. Modec products have been used for many heavy applications in the oil & gas and petrochemical industry for almost 30 years.
Modec valve actuators are available in battery, pneumatic and gas operated versions and deliver torques of up to 1.000 Nm for quickly and effortlessly opening and closing of valves. Modec keys are also available in ATEX version.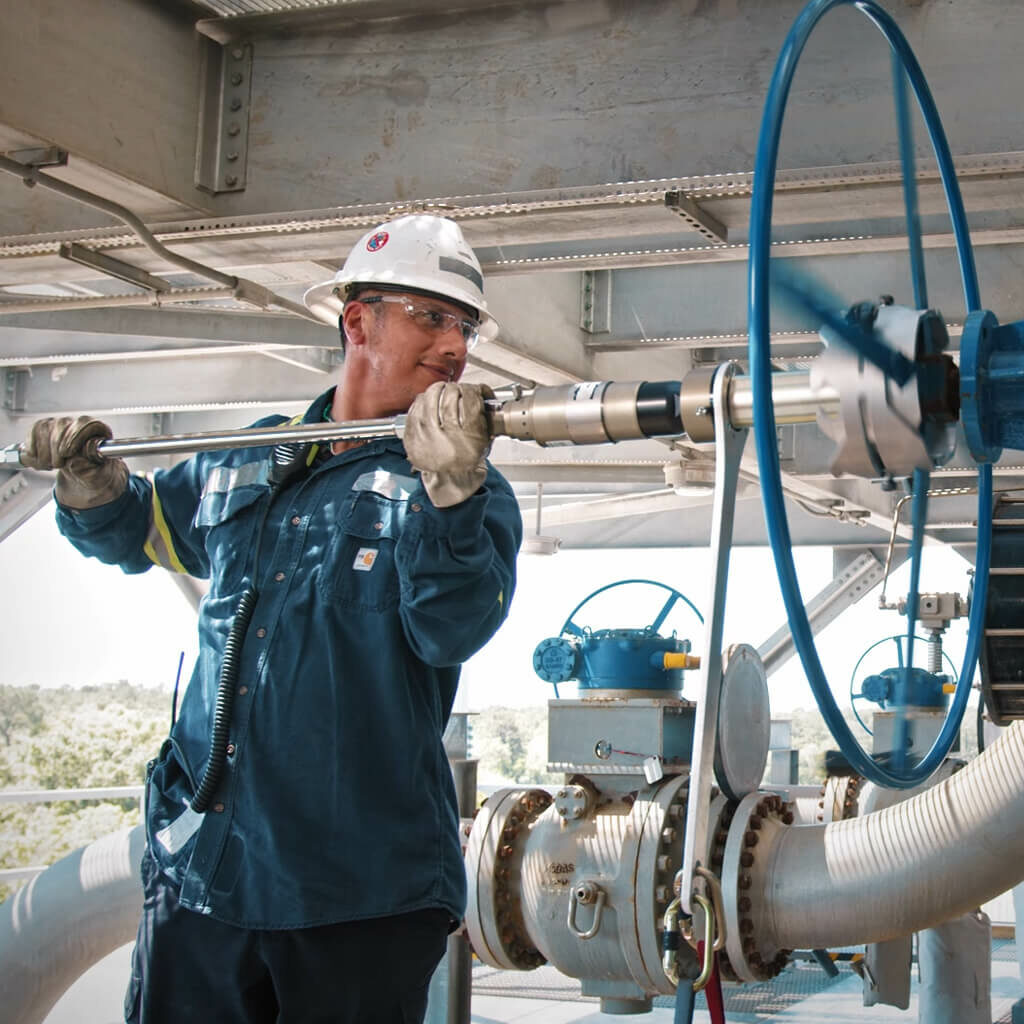 RAD pneumatic torque wrenches are available with ATEX safety certification. All standard range RAD pneumatic torque wrenches are available with ATEX approval.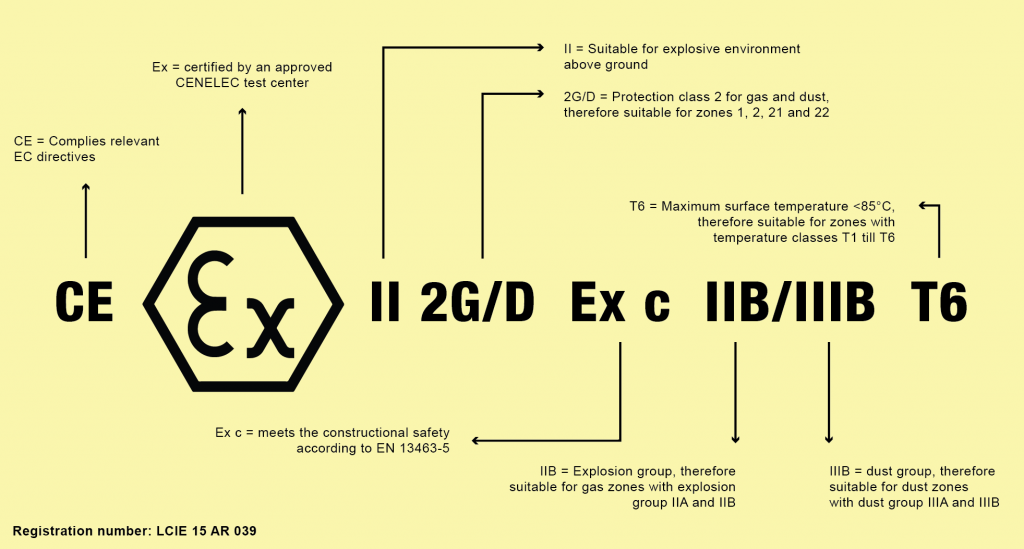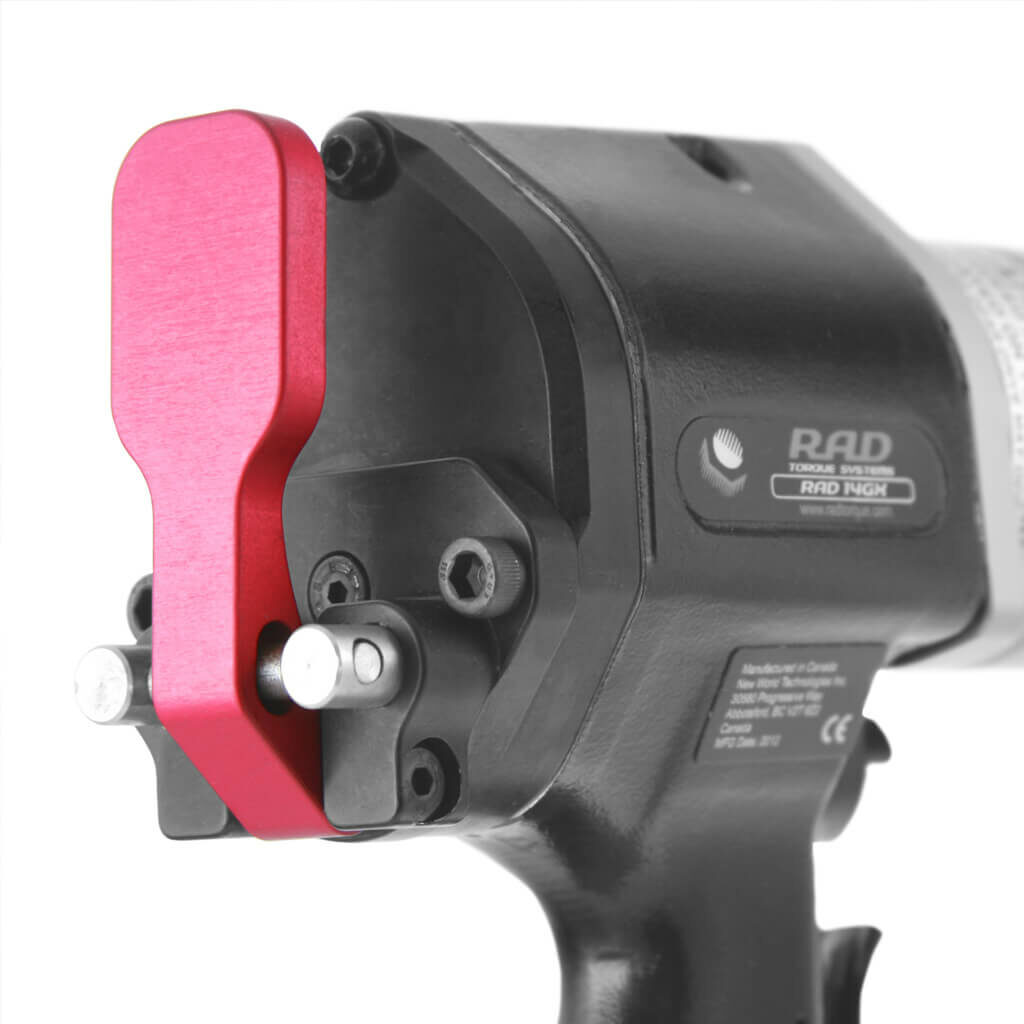 RAD torque wrenches are available with various safety accessories, such as a 2-hand operation that prevents the risk of crushing, hand protection brackets, fall protection, etc.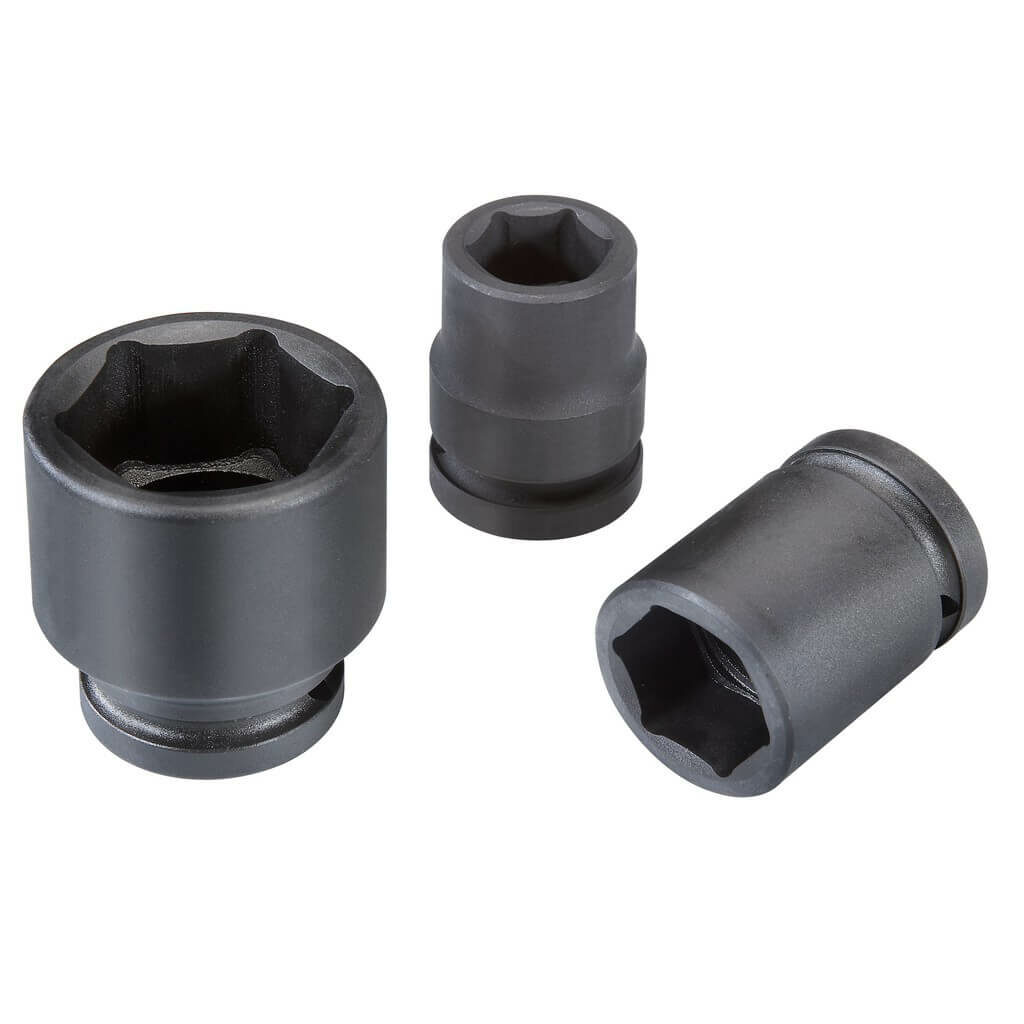 Radial offers a wide selection of impact sockets, ranging from small to large sizes and in various designs such as standard or high sockets. Allen, 4, 6, 8 or 12-point options are available. Moreover, everything is directly available from stock.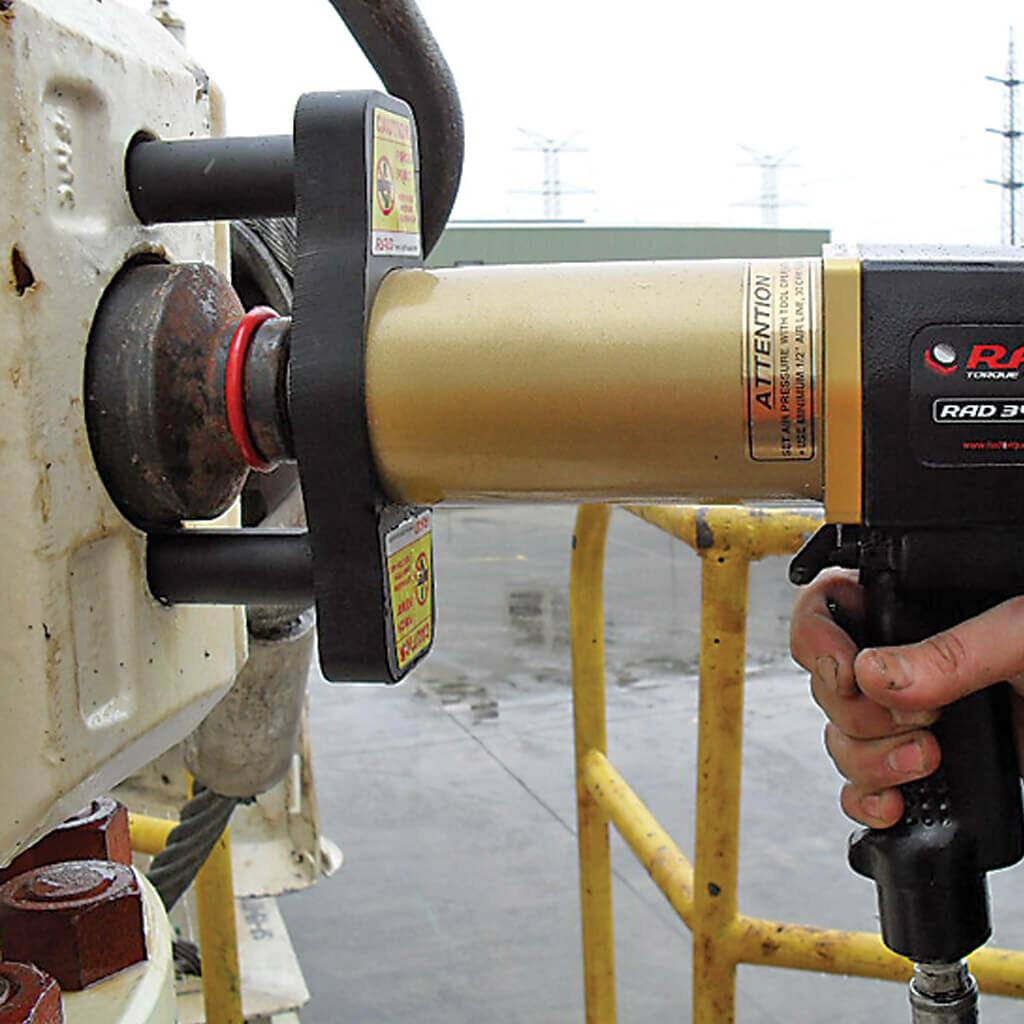 A suitable torque arm is required for correct positioning of the torque wrench. In addition to the standard reaction arm, Radial also supplies special customized solutions.
Not sure which torque wrench is needed? The RAD Tool Selector helps you find the right torque wrench in three simple steps.
Not found what you were looking for? Contact Radial Torque Tools B.V. and we will be happy to assist you.