The combination of new high-performance battery cells and completely newly developed electronic components in the pack ensure that maximum power remains available for a longer time. So you can now tighten even more bolts compared to the already impressively performing 5.2 Ah batteries.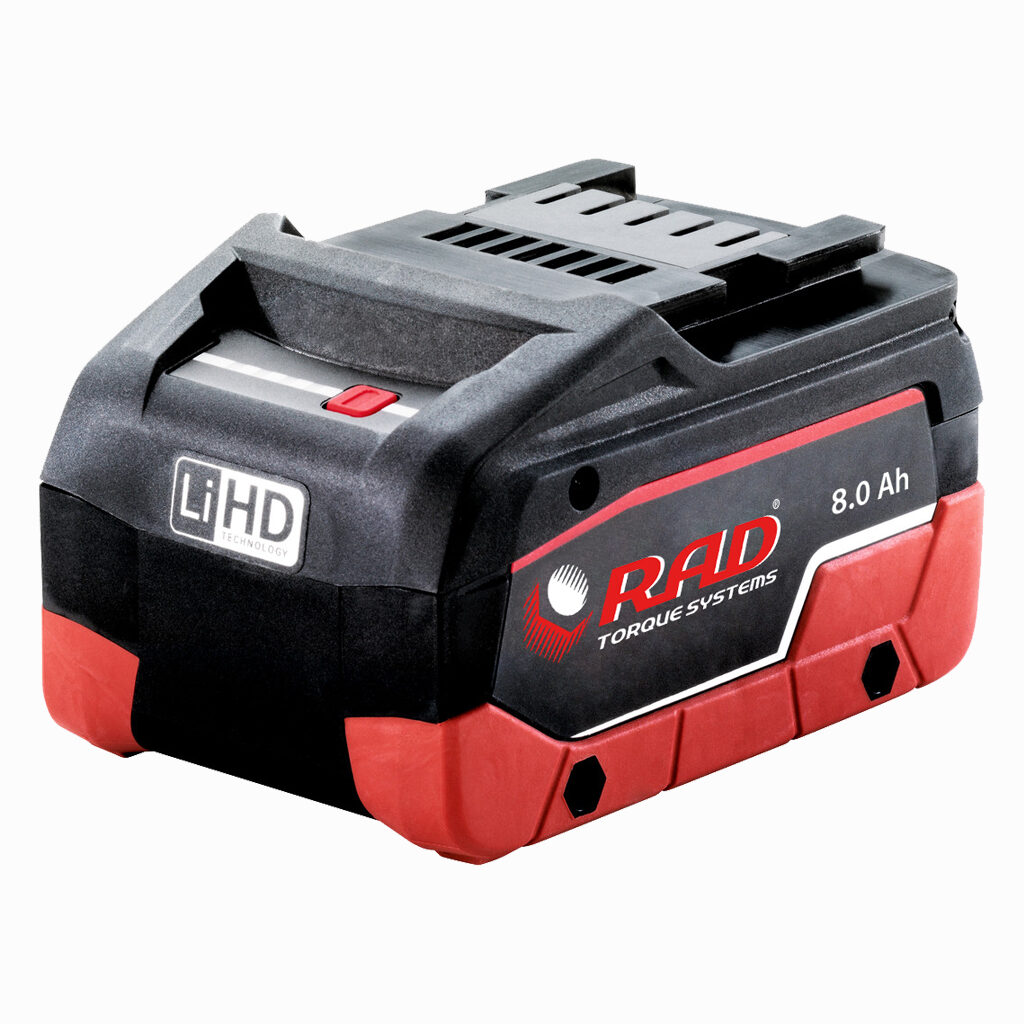 The B-RAD SELECT / MB-RAD / B-RAD OFFSET 4000 & 7000 come standard with 1 x 8.0 Ah battery and 1 x 5.2 Ah battery, instead of 2 x 5.2 Ah batteries. Thanks to the 8.0 Ah battery, the extremely powerful battery torque wrenches can tighten even more bolts.
The 8.0 Ah battery can also be ordered for the B-RAD SELECT / OFFSET 275, 700, 1400 and 2000.