EcoTorq-Series – The economic choice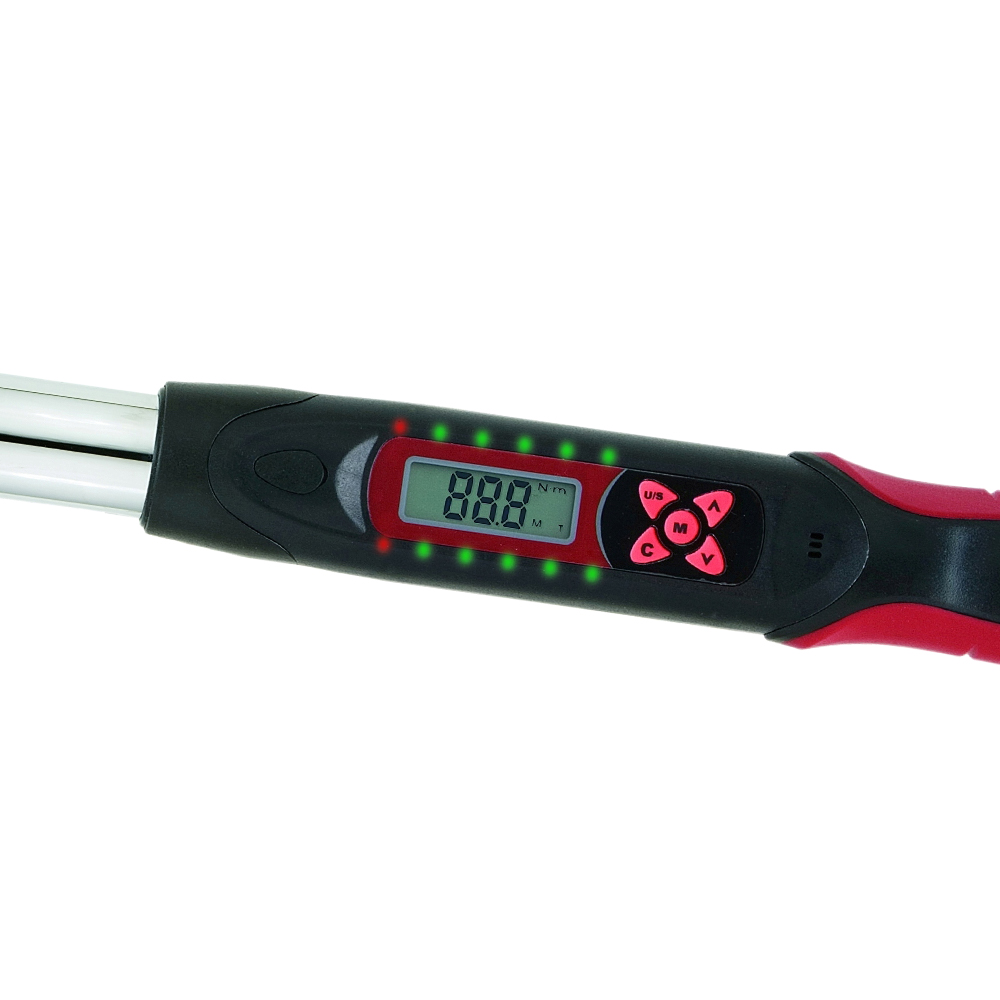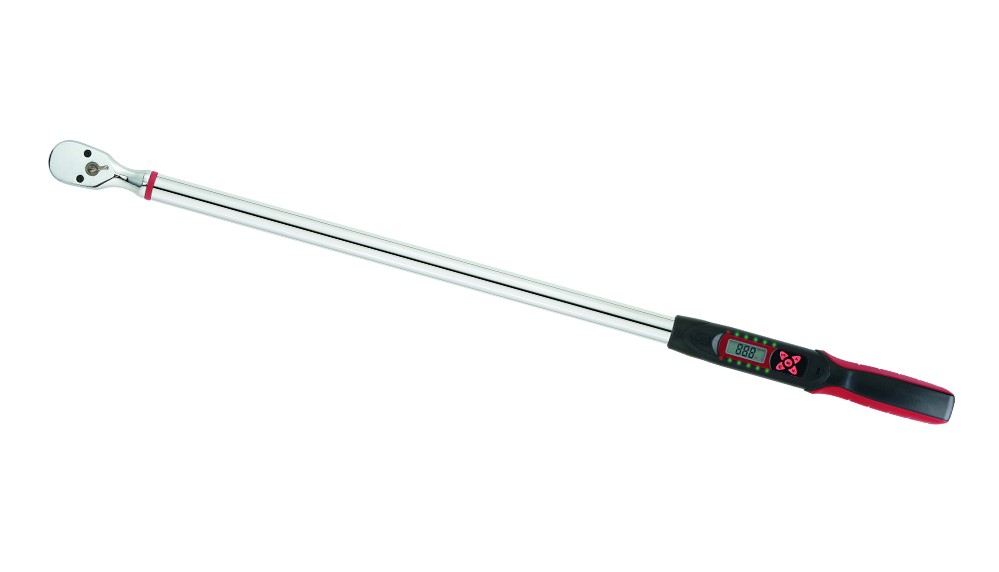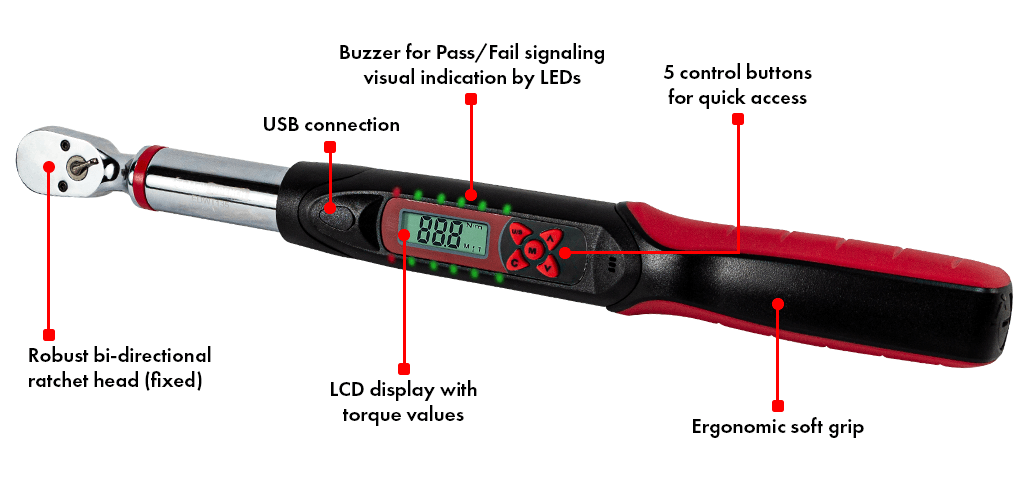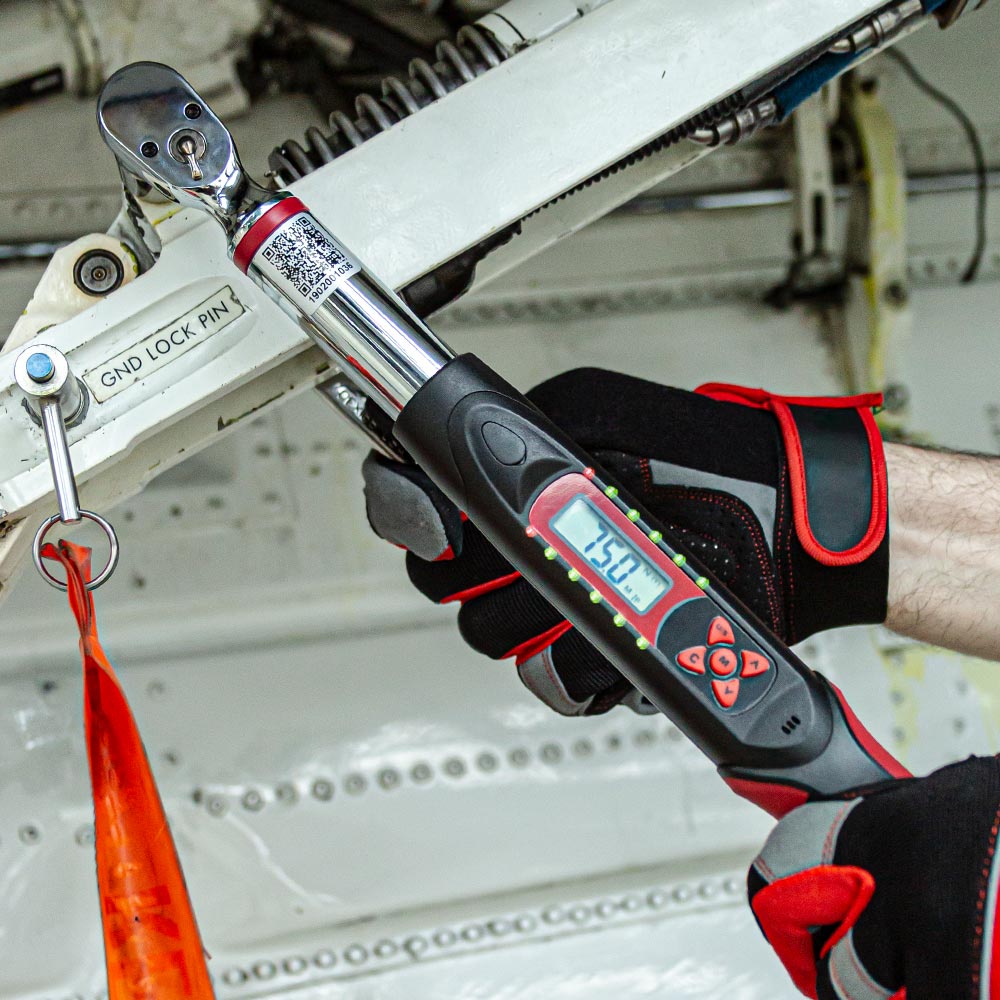 Packed with intelligent features. Easy to master.
Suitable for rugged conditions. Ergonomically designed for industrial use.
Transfer data via USB to PC software.
Buzzer for pass / fail signaling visual indication by LEDs.
LED display showing torque values accompanied by 5 control buttons for quick access.
{"lang-en": "Features", "lang-nl": "Functies", "lang-de": "Features", "lang-it": "Features", "lang-es": "Features", "lang-fr": "Features", "lang-da": "Features", "lang-tr": "Features"}
{"lang-en": "Torque range", "lang-nl": "Momentbereik", "lang-de": "Drehmoment-
bereich", "lang-it": "Range di coppia", "lang-es": "Rango de par", "lang-fr": "Plage de couple", "lang-da": "Momentområde", "lang-tr": "Tork araligi"}
{"lang-en": "Ratchet", "lang-nl": "Ratelkop", "lang-de": "Ratsche", "lang-it": "Cricchetto", "lang-es": "Trinquete", "lang-fr": "Rochet", "lang-da": "Skralde", "lang-tr": "Cırcır"}
{"lang-en": "Dim. L", "lang-nl": "Afm. L", "lang-de": "Maße L", "lang-it": "Dim. L", "lang-es": "Dim. L", "lang-fr": "Dim. L", "lang-da": "Dim. L", "lang-tr": "Boyut L"}
{"lang-en": "Weight", "lang-nl": "Gewicht", "lang-de": "Gewicht", "lang-it": "Peso", "lang-es": "Peso", "lang-fr": "Poids", "lang-da": "Agirlik", "lang-tr": "Agirlik"}
EDW006
0.3-0.6 Nm
¼"
216 mm
0,2 Kg
EDW012
0.6-12 Nm
¼"
216 mm
0,2 Kg
EDW020
1-20 Nm
¼"
216 mm
0,2 Kg
EDW030
1.5-30 Nm
¼"
216 mm
0,2 Kg
EDW060
3-60 Nm
⅜"
290 mm
0,3 Kg
EDW085
4.25-85 Nm
⅜"
290 mm
0,3 Kg
EDW135
6.8-135 Nm
⅜"
415 mm
EDW200
10-200 Nm
½"
530 mm
EDW340
17-340 Nm
½"
650 mm
EDW500
25-500 Nm
¾"
950 mm
EDW850
42.5-850 Nm
¾"
1200 mm
*Tilt screen for optimal image
{"lang-en": "Features", "lang-nl": "Functies", "lang-de": "Features", "lang-it": "Features", "lang-es": "Features", "lang-fr": "Features", "lang-da": "Features", "lang-tr": "Features"}
{"lang-en": "Torque range", "lang-nl": "Momentbereik", "lang-de": "Drehmoment-
bereich", "lang-it": "Range di coppia", "lang-es": "Rango de par", "lang-fr": "Plage de couple", "lang-da": "Momentområde", "lang-tr": "Tork araligi"}
{"lang-en": "Ratchet", "lang-nl": "Ratelkop", "lang-de": "Ratsche", "lang-it": "Cricchetto", "lang-es": "Trinquete", "lang-fr": "Rochet", "lang-da": "Skralde", "lang-tr": "Cırcır"}
{"lang-en": "Dim. L", "lang-nl": "Afm. L", "lang-de": "Maße L", "lang-it": "Dim. L", "lang-es": "Dim. L", "lang-fr": "Dim. L", "lang-da": "Dim. L", "lang-tr": "Boyut L"}
{"lang-en": "Weight", "lang-nl": "Gewicht", "lang-de": "Gewicht", "lang-it": "Peso", "lang-es": "Peso", "lang-fr": "Poids", "lang-da": "Agirlik", "lang-tr": "Agirlik"}
EDW006
0.3-0.6 Nm
¼"
216 mm
0,2 Kg
EDW012
0.6-12 Nm
¼"
216 mm
0,2 Kg
EDW020
1-20 Nm
¼"
216 mm
0,2 Kg
EDW030
1.5-30 Nm
¼"
216 mm
0,2 Kg
EDW060
3-60 Nm
⅜"
290 mm
0,3 Kg
EDW085
4.25-85 Nm
⅜"
290 mm
0,3 Kg
EDW135
6.8-135 Nm
⅜"
415 mm
EDW200
10-200 Nm
½"
530 mm
EDW340
17-340 Nm
½"
650 mm
EDW500
25-500 Nm
¾"
950 mm
EDW850
42.5-850 Nm
¾"
1200 mm
| {"lang-en": "Prod.no.", "lang-nl": "Art.nr.", "lang-de": "Prod.nr", "lang-it": "N. Prod.", "lang-es": "Prod. n.º", "lang-fr": "N° de prod.", "lang-da": "Prod.nr.", "lang-tr": "Ürün no."} | Mini | Standard | Angle |
| --- | --- | --- | --- |
| {"lang-en": "Track", "lang-nl": "Track (torque tracking met aanhaalmoment weergave)", "lang-de": "Track", "lang-it": "Track", "lang-es": "Track", "lang-fr": "Track", "lang-da": "Track", "lang-tr": "Track"} | {"lang-en": "Yes", "lang-nl": "Ja", "lang-de": "Yes", "lang-it": "Yes", "lang-es": "Yes", "lang-fr": "Yes", "lang-da": "Yes", "lang-tr": "Yes"} | {"lang-en": "Yes", "lang-nl": "Ja", "lang-de": "Yes", "lang-it": "Yes", "lang-es": "Yes", "lang-fr": "Yes", "lang-da": "Yes", "lang-tr": "Yes"} | {"lang-en": "Yes", "lang-nl": "Ja", "lang-de": "Yes", "lang-it": "Yes", "lang-es": "Yes", "lang-fr": "Yes", "lang-da": "Yes", "lang-tr": "Yes"} |
| {"lang-en": "Peak", "lang-nl": "Aanhaalmoment Piekwaarde", "lang-de": "Peak", "lang-it": "Peak", "lang-es": "Peak", "lang-fr": "Peak", "lang-da": "Peak", "lang-tr": "Peak"} | {"lang-en": "Yes", "lang-nl": "Ja", "lang-de": "Yes", "lang-it": "Yes", "lang-es": "Yes", "lang-fr": "Yes", "lang-da": "Yes", "lang-tr": "Yes"} | {"lang-en": "Yes", "lang-nl": "Ja", "lang-de": "Yes", "lang-it": "Yes", "lang-es": "Yes", "lang-fr": "Yes", "lang-da": "Yes", "lang-tr": "Yes"} | {"lang-en": "Yes", "lang-nl": "Ja", "lang-de": "Yes", "lang-it": "Yes", "lang-es": "Yes", "lang-fr": "Yes", "lang-da": "Yes", "lang-tr": "Yes"} |
| {"lang-en": "Presets", "lang-nl": "Voorkeuze instelling", "lang-de": "Presets", "lang-it": "Presets", "lang-es": "Presets", "lang-fr": "Presets", "lang-da": "Presets", "lang-tr": "Presets"} | 9 | 9 | 9 |
| {"lang-en": "Torque & Angle", "lang-nl": "Voorkeurinstelling Aanhaalmoment + hoekverdraaiing", "lang-de": "Torque & Angle", "lang-it": "Torque & Angle", "lang-es": "Torque & Angle", "lang-fr": "Torque & Angle", "lang-da": "Torque & Angle", "lang-tr": "Torque & Angle"} | {"lang-en": "No", "lang-nl": "Nee", "lang-de": "No", "lang-it": "No", "lang-es": "No", "lang-fr": "No", "lang-da": "No", "lang-tr": "No"} | {"lang-en": "No", "lang-nl": "Nee", "lang-de": "No", "lang-it": "No", "lang-es": "No", "lang-fr": "No", "lang-da": "No", "lang-tr": "No"} | {"lang-en": "Yes", "lang-nl": "Ja", "lang-de": "Yes", "lang-it": "Yes", "lang-es": "Yes", "lang-fr": "Yes", "lang-da": "Yes", "lang-tr": "Yes"} |
| {"lang-en": "Data storage", "lang-nl": "Data-opslag", "lang-de": "Data storage", "lang-it": "Data storage", "lang-es": "Data storage", "lang-fr": "Data storage", "lang-da": "Data storage", "lang-tr": "Data storage"} | 250 | 250 | 250 |
| {"lang-en": "Head", "lang-nl": "Kop", "lang-de": "Head", "lang-it": "Head", "lang-es": "Head", "lang-fr": "Head", "lang-da": "Head", "lang-tr": "Head"} | {"lang-en": "Fixed", "lang-nl": "Vast", "lang-de": "Fixed", "lang-it": "Fixed", "lang-es": "Fixed", "lang-fr": "Fixed", "lang-da": "Fixed", "lang-tr": "Fixed"} | {"lang-en": "Fixed/ISO/Flex", "lang-nl": "Vast/ISO/Flex", "lang-de": "Fixed/ISO/Flex", "lang-it": "Fixed/ISO/Flex", "lang-es": "Fixed/ISO/Flex", "lang-fr": "Fixed/ISO/Flex", "lang-da": "Fixed/ISO/Flex", "lang-tr": "Fixed/ISO/Flex"} | {"lang-en": "Fixed/ISO/Flex", "lang-nl": "Vast/ISO/Flex", "lang-de": "Fixed/ISO/Flex", "lang-it": "Fixed/ISO/Flex", "lang-es": "Fixed/ISO/Flex", "lang-fr": "Fixed/ISO/Flex", "lang-da": "Fixed/ISO/Flex", "lang-tr": "Fixed/ISO/Flex"} |
| {"lang-en": "Communication", "lang-nl": "Communicatie", "lang-de": "Communication", "lang-it": "Communication", "lang-es": "Communication", "lang-fr": "Communication", "lang-da": "Communication", "lang-tr": "Communication"} | {"lang-en": "Yes", "lang-nl": "Ja", "lang-de": "Yes", "lang-it": "Yes", "lang-es": "Yes", "lang-fr": "Yes", "lang-da": "Yes", "lang-tr": "Yes"} | {"lang-en": "Yes", "lang-nl": "Ja", "lang-de": "Yes", "lang-it": "Yes", "lang-es": "Yes", "lang-fr": "Yes", "lang-da": "Yes", "lang-tr": "Yes"} | {"lang-en": "Yes", "lang-nl": "Ja", "lang-de": "Yes", "lang-it": "Yes", "lang-es": "Yes", "lang-fr": "Yes", "lang-da": "Yes", "lang-tr": "Yes"} |
| {"lang-en": "Torque confirmation buzzer", "lang-nl": "Aanhaalmoment bevestiging met zoemer", "lang-de": "Torque confirmation buzzer", "lang-it": "Torque confirmation buzzer", "lang-es": "Torque confirmation buzzer", "lang-fr": "Torque confirmation buzzer", "lang-da": "Torque confirmation buzzer", "lang-tr": "Torque confirmation buzzer"} | {"lang-en": "Yes", "lang-nl": "Ja", "lang-de": "Yes", "lang-it": "Yes", "lang-es": "Yes", "lang-fr": "Yes", "lang-da": "Yes", "lang-tr": "Yes"} | {"lang-en": "Yes", "lang-nl": "Ja", "lang-de": "Yes", "lang-it": "Yes", "lang-es": "Yes", "lang-fr": "Yes", "lang-da": "Yes", "lang-tr": "Yes"} | {"lang-en": "Yes", "lang-nl": "Ja", "lang-de": "Yes", "lang-it": "Yes", "lang-es": "Yes", "lang-fr": "Yes", "lang-da": "Yes", "lang-tr": "Yes"} |
| {"lang-en": "Torque confirmation LEDs", "lang-nl": "Aanhaalmoment bevestiging met LEDs", "lang-de": "Torque confirmation LEDs", "lang-it": "Torque confirmation LEDs", "lang-es": "Torque confirmation LEDs", "lang-fr": "Torque confirmation LEDs", "lang-da": "Torque confirmation LEDs", "lang-tr": "Torque confirmation LEDs"} | 2 | 2 | 12 |
*Tilt screen for optimal image
| {"lang-en": "Prod.no.", "lang-nl": "Art.nr.", "lang-de": "Prod.nr", "lang-it": "N. Prod.", "lang-es": "Prod. n.º", "lang-fr": "N° de prod.", "lang-da": "Prod.nr.", "lang-tr": "Ürün no."} | Mini | Standard | Angle |
| --- | --- | --- | --- |
| {"lang-en": "Track", "lang-nl": "Track (torque tracking met aanhaalmoment weergave)", "lang-de": "Track", "lang-it": "Track", "lang-es": "Track", "lang-fr": "Track", "lang-da": "Track", "lang-tr": "Track"} | {"lang-en": "Yes", "lang-nl": "Ja", "lang-de": "Yes", "lang-it": "Yes", "lang-es": "Yes", "lang-fr": "Yes", "lang-da": "Yes", "lang-tr": "Yes"} | {"lang-en": "Yes", "lang-nl": "Ja", "lang-de": "Yes", "lang-it": "Yes", "lang-es": "Yes", "lang-fr": "Yes", "lang-da": "Yes", "lang-tr": "Yes"} | {"lang-en": "Yes", "lang-nl": "Ja", "lang-de": "Yes", "lang-it": "Yes", "lang-es": "Yes", "lang-fr": "Yes", "lang-da": "Yes", "lang-tr": "Yes"} |
| {"lang-en": "Peak", "lang-nl": "Aanhaalmoment Piekwaarde", "lang-de": "Peak", "lang-it": "Peak", "lang-es": "Peak", "lang-fr": "Peak", "lang-da": "Peak", "lang-tr": "Peak"} | {"lang-en": "Yes", "lang-nl": "Ja", "lang-de": "Yes", "lang-it": "Yes", "lang-es": "Yes", "lang-fr": "Yes", "lang-da": "Yes", "lang-tr": "Yes"} | {"lang-en": "Yes", "lang-nl": "Ja", "lang-de": "Yes", "lang-it": "Yes", "lang-es": "Yes", "lang-fr": "Yes", "lang-da": "Yes", "lang-tr": "Yes"} | {"lang-en": "Yes", "lang-nl": "Ja", "lang-de": "Yes", "lang-it": "Yes", "lang-es": "Yes", "lang-fr": "Yes", "lang-da": "Yes", "lang-tr": "Yes"} |
| {"lang-en": "Presets", "lang-nl": "Voorkeuze instelling", "lang-de": "Presets", "lang-it": "Presets", "lang-es": "Presets", "lang-fr": "Presets", "lang-da": "Presets", "lang-tr": "Presets"} | 9 | 9 | 9 |
| {"lang-en": "Torque & Angle", "lang-nl": "Voorkeurinstelling Aanhaalmoment + hoekverdraaiing", "lang-de": "Torque & Angle", "lang-it": "Torque & Angle", "lang-es": "Torque & Angle", "lang-fr": "Torque & Angle", "lang-da": "Torque & Angle", "lang-tr": "Torque & Angle"} | {"lang-en": "No", "lang-nl": "Nee", "lang-de": "No", "lang-it": "No", "lang-es": "No", "lang-fr": "No", "lang-da": "No", "lang-tr": "No"} | {"lang-en": "No", "lang-nl": "Nee", "lang-de": "No", "lang-it": "No", "lang-es": "No", "lang-fr": "No", "lang-da": "No", "lang-tr": "No"} | {"lang-en": "Yes", "lang-nl": "Ja", "lang-de": "Yes", "lang-it": "Yes", "lang-es": "Yes", "lang-fr": "Yes", "lang-da": "Yes", "lang-tr": "Yes"} |
| {"lang-en": "Data storage", "lang-nl": "Data-opslag", "lang-de": "Data storage", "lang-it": "Data storage", "lang-es": "Data storage", "lang-fr": "Data storage", "lang-da": "Data storage", "lang-tr": "Data storage"} | 250 | 250 | 250 |
| {"lang-en": "Head", "lang-nl": "Kop", "lang-de": "Head", "lang-it": "Head", "lang-es": "Head", "lang-fr": "Head", "lang-da": "Head", "lang-tr": "Head"} | {"lang-en": "Fixed", "lang-nl": "Vast", "lang-de": "Fixed", "lang-it": "Fixed", "lang-es": "Fixed", "lang-fr": "Fixed", "lang-da": "Fixed", "lang-tr": "Fixed"} | {"lang-en": "Fixed/ISO/Flex", "lang-nl": "Vast/ISO/Flex", "lang-de": "Fixed/ISO/Flex", "lang-it": "Fixed/ISO/Flex", "lang-es": "Fixed/ISO/Flex", "lang-fr": "Fixed/ISO/Flex", "lang-da": "Fixed/ISO/Flex", "lang-tr": "Fixed/ISO/Flex"} | {"lang-en": "Fixed/ISO/Flex", "lang-nl": "Vast/ISO/Flex", "lang-de": "Fixed/ISO/Flex", "lang-it": "Fixed/ISO/Flex", "lang-es": "Fixed/ISO/Flex", "lang-fr": "Fixed/ISO/Flex", "lang-da": "Fixed/ISO/Flex", "lang-tr": "Fixed/ISO/Flex"} |
| {"lang-en": "Communication", "lang-nl": "Communicatie", "lang-de": "Communication", "lang-it": "Communication", "lang-es": "Communication", "lang-fr": "Communication", "lang-da": "Communication", "lang-tr": "Communication"} | {"lang-en": "Yes", "lang-nl": "Ja", "lang-de": "Yes", "lang-it": "Yes", "lang-es": "Yes", "lang-fr": "Yes", "lang-da": "Yes", "lang-tr": "Yes"} | {"lang-en": "Yes", "lang-nl": "Ja", "lang-de": "Yes", "lang-it": "Yes", "lang-es": "Yes", "lang-fr": "Yes", "lang-da": "Yes", "lang-tr": "Yes"} | {"lang-en": "Yes", "lang-nl": "Ja", "lang-de": "Yes", "lang-it": "Yes", "lang-es": "Yes", "lang-fr": "Yes", "lang-da": "Yes", "lang-tr": "Yes"} |
| {"lang-en": "Torque confirmation buzzer", "lang-nl": "Aanhaalmoment bevestiging met zoemer", "lang-de": "Torque confirmation buzzer", "lang-it": "Torque confirmation buzzer", "lang-es": "Torque confirmation buzzer", "lang-fr": "Torque confirmation buzzer", "lang-da": "Torque confirmation buzzer", "lang-tr": "Torque confirmation buzzer"} | {"lang-en": "Yes", "lang-nl": "Ja", "lang-de": "Yes", "lang-it": "Yes", "lang-es": "Yes", "lang-fr": "Yes", "lang-da": "Yes", "lang-tr": "Yes"} | {"lang-en": "Yes", "lang-nl": "Ja", "lang-de": "Yes", "lang-it": "Yes", "lang-es": "Yes", "lang-fr": "Yes", "lang-da": "Yes", "lang-tr": "Yes"} | {"lang-en": "Yes", "lang-nl": "Ja", "lang-de": "Yes", "lang-it": "Yes", "lang-es": "Yes", "lang-fr": "Yes", "lang-da": "Yes", "lang-tr": "Yes"} |
| {"lang-en": "Torque confirmation LEDs", "lang-nl": "Aanhaalmoment bevestiging met LEDs", "lang-de": "Torque confirmation LEDs", "lang-it": "Torque confirmation LEDs", "lang-es": "Torque confirmation LEDs", "lang-fr": "Torque confirmation LEDs", "lang-da": "Torque confirmation LEDs", "lang-tr": "Torque confirmation LEDs"} | 2 | 2 | 12 |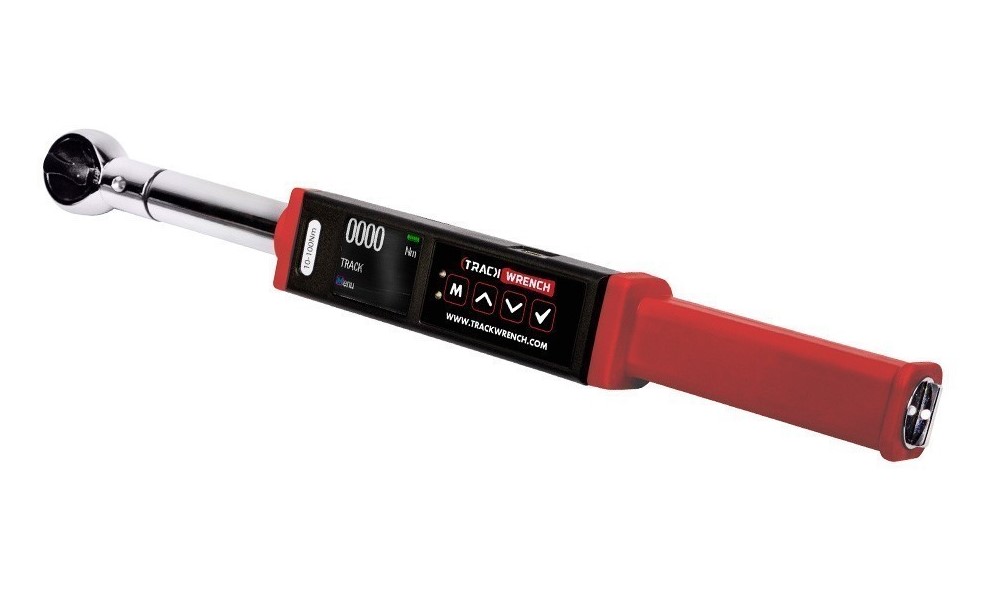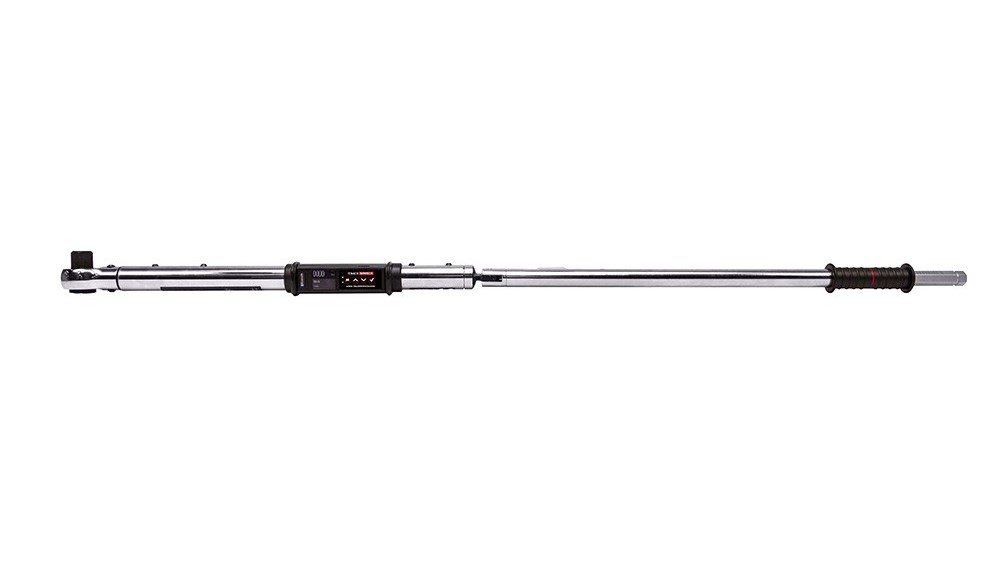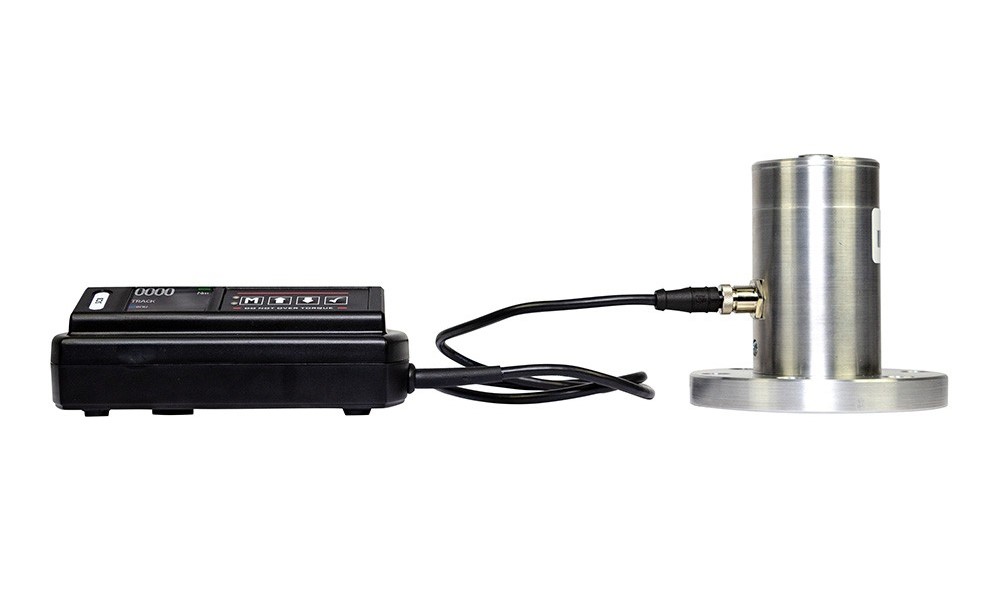 Digital Torque Tester DTT2000
Kies een TrackWrench® manual torque wrenches